Color Challenge, Wednesday - Yellow: Roses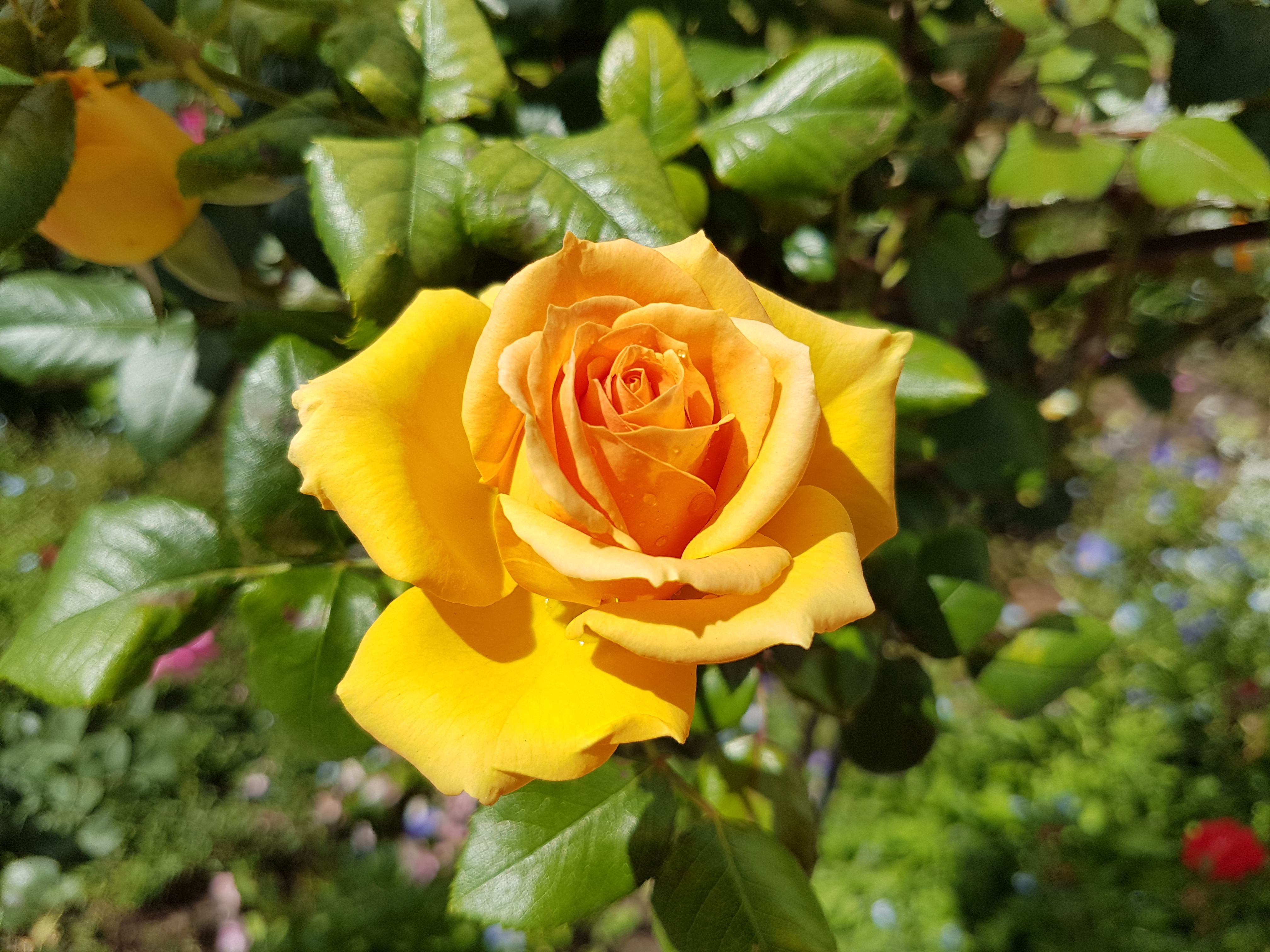 These yellow roses with their, sunny and cheerful faces brightened up this garden. I could not resist while the car got filled with petrol at the Mountain View petrol station to quickly climb out and take a few shots of this beautiful garden.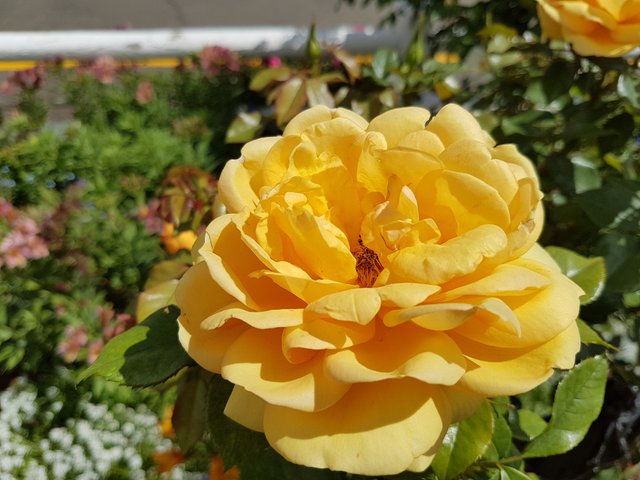 I absolutely adore roses, their shape, the fragrance and the many different colors and varieties make them one of my favorite gifts for both receiving and giving.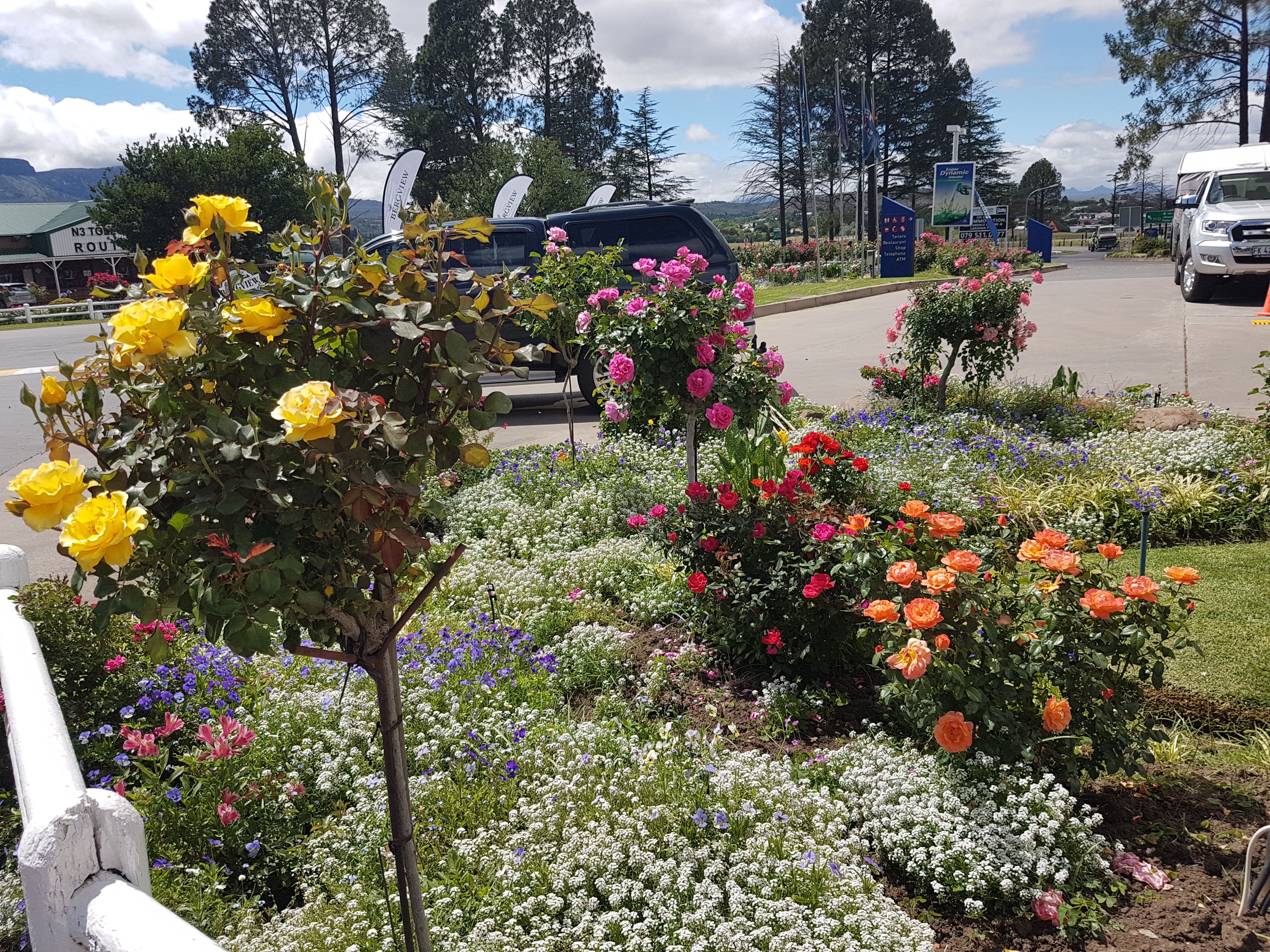 Yellow represents warmth and giving someone a yellow rose symbolizes the joy and warmth of true friendship.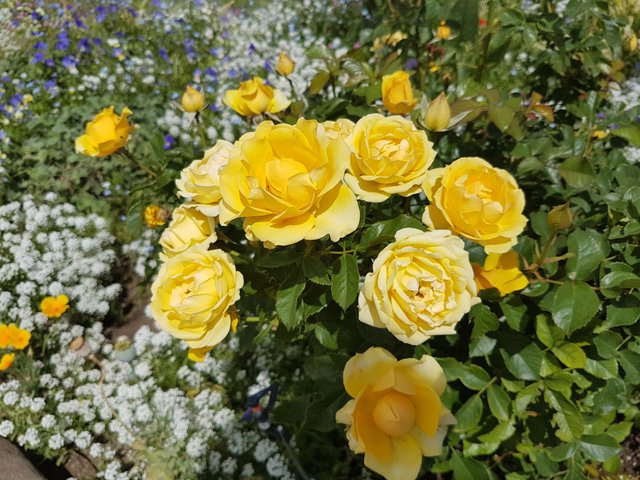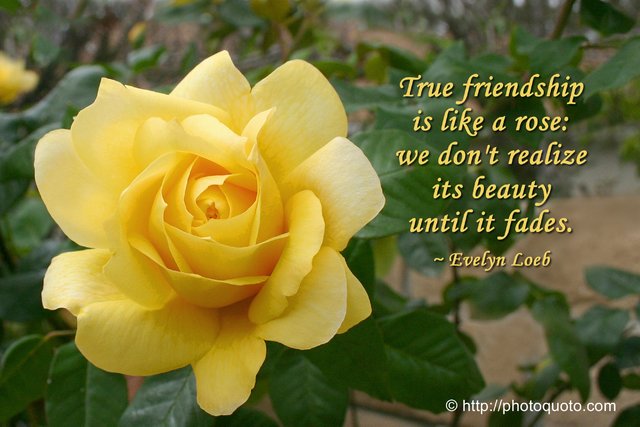 Image Credit