You are viewing a single comment's thread from:
RE: Full Spectrum Photography - Green Anole Lizard
I fell in love with this lizard just because of how pretty you make it look with your photography skills. Someday the cats might become friends with it. Maybe they already are, who knows
---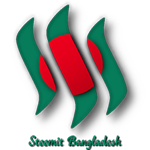 This post has been selected for
@SteemitBD
curation support. We will be sending
0.100 Steem to @SocialBot with memo of your post link
and will include the post in our upcomming curation support issue. In addition to small upvote from
@Steemitbd
and
@socialbot
, the post will be promoted by
@Steemitbd
on our social media channels.

A Youth Run Community Organization from Bangladesh
50SP100SP200SP500SP1000SP2000SP5000SP10000SP