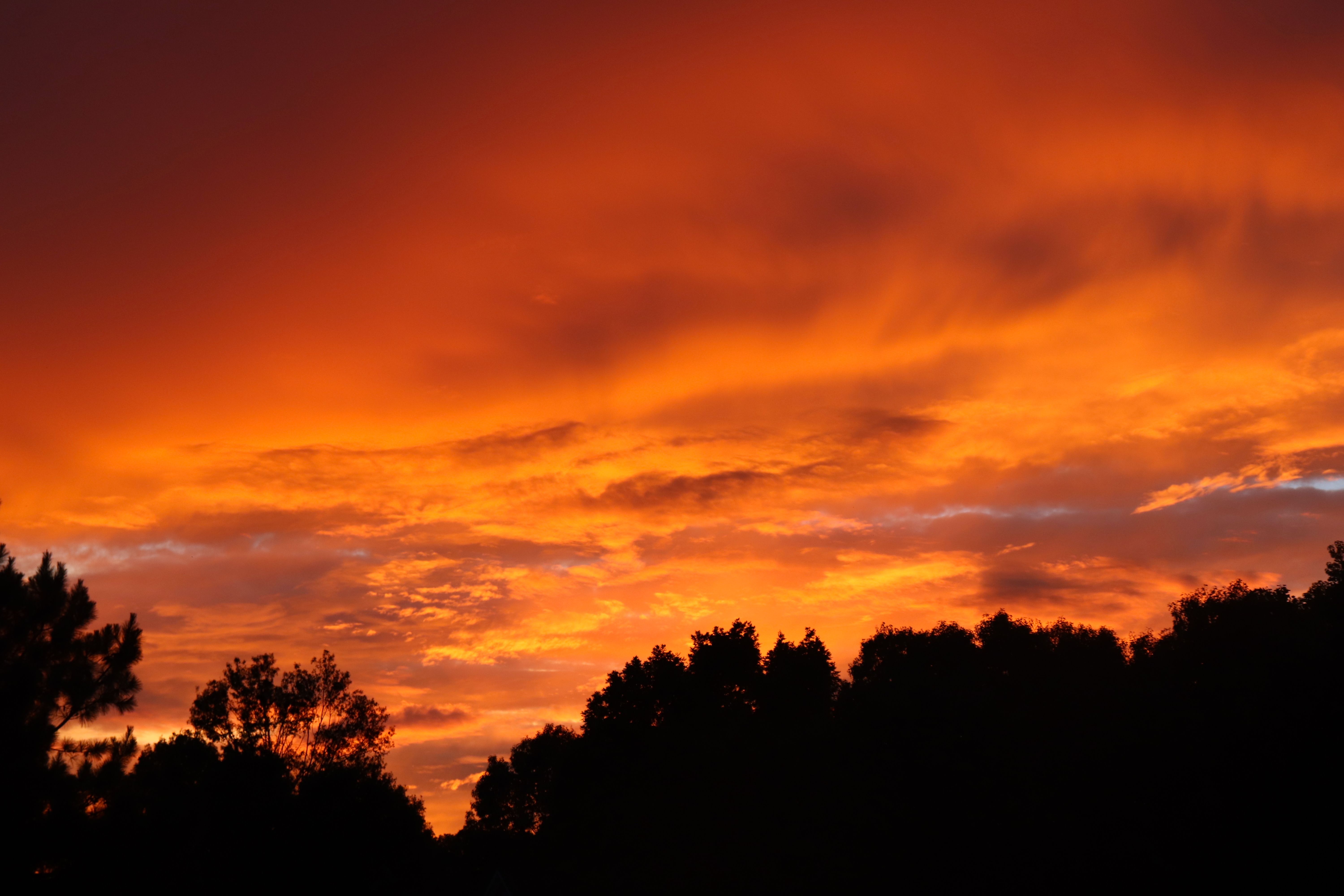 After the storm past, the fire still remained, consuming the Carolina sky with rusty amber tones lined in bursts of marigold. Swirling bright remnants of the passion of nature enveloped the once blue sky beckoning my camera to capture the fleeting moment.
---
Only seconds apart, morphing before my eye, with each click of the shutter a new awakening of color was frozen in time but only in image. The orange grew golden, trading its bronze luster for chiffon highlights dancing on the edge of flowing clouds.
---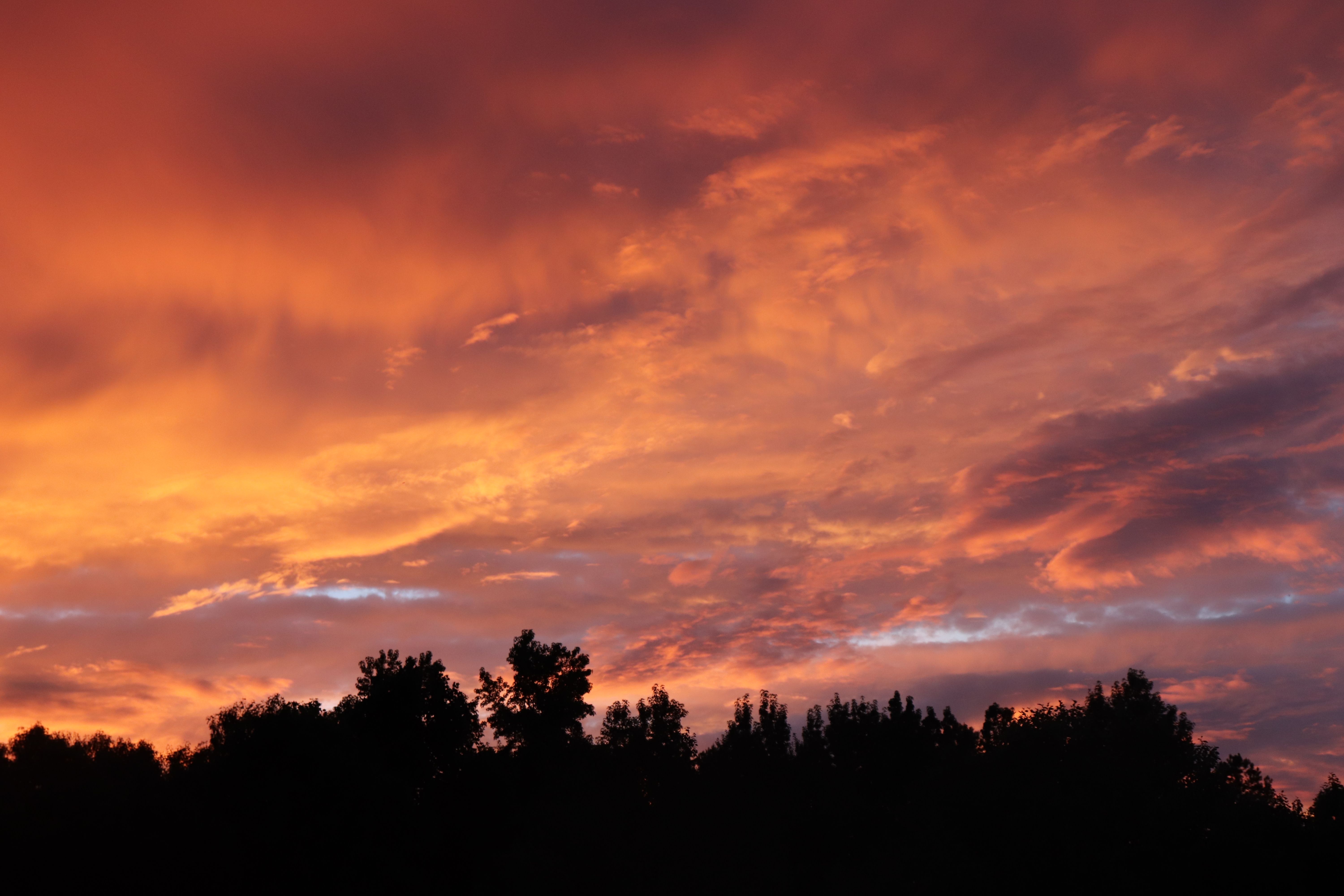 Fuchsia and iris slipped in, soothing the warm rage, casting a calming glow. The war had past and now the tranquility was beginning to once again reign in the Carolina skies.
---
Periwinkle and amethyst glow majestically as the sun releases its hold on the world and the moon ponders its rise.
---
---
Meanwhile on the other side of the sky a rainbow dances amongst the mist, casting a bright outlook upon the recently drenched land.
---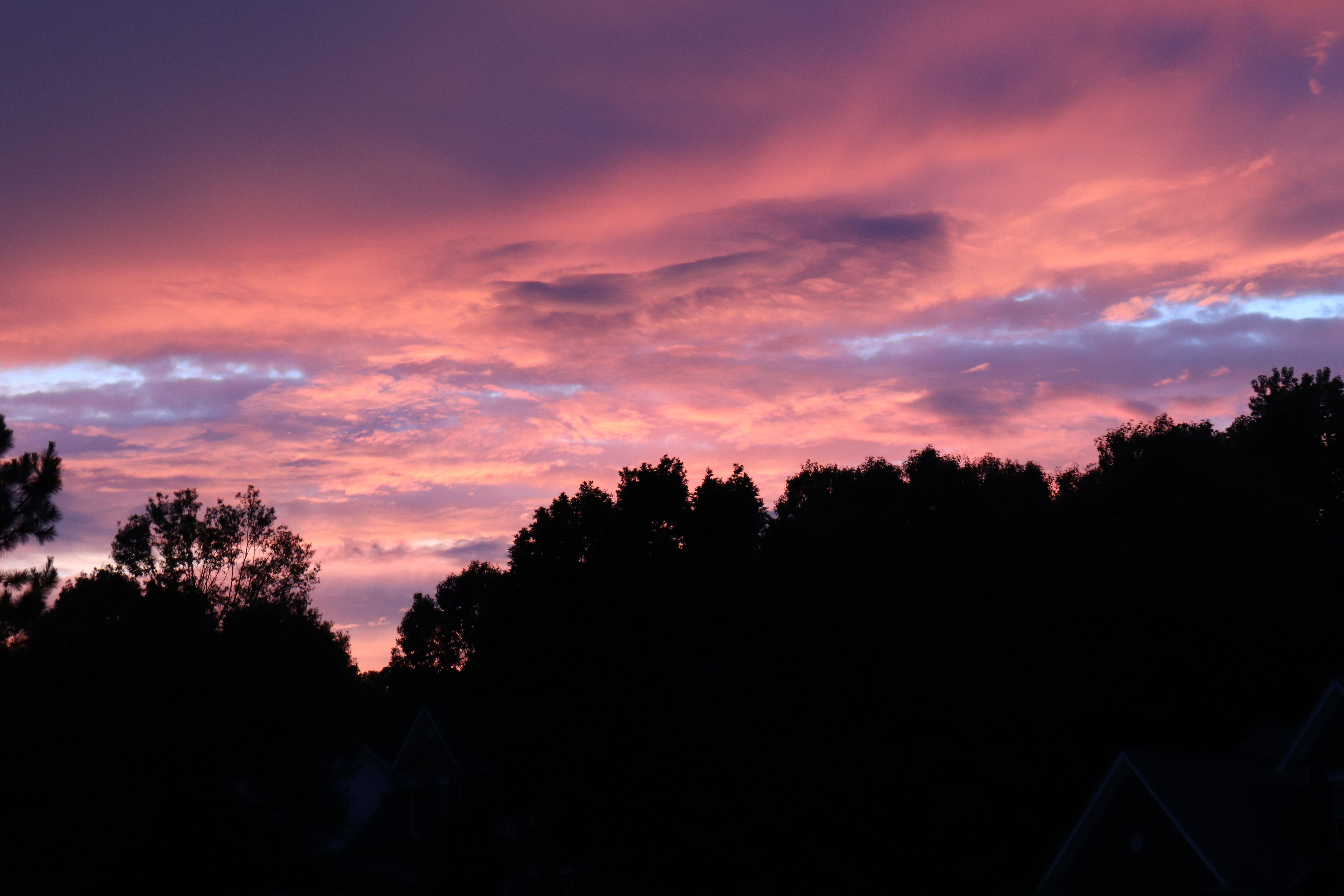 ---
Hope you enjoyed the majesty of the ever changing Carolina skies thanks to my Canon Rebel T7i. Have a beautiful day and remember at the end of every storm there is a rainbow!