I decided on posting this because I just so happen to really like this bird they have at my local zoo here in Jacksonville, Florida.  They've had the Macaw for the past 21 years and it's very sociable.  So, I was looking for something red and decided to post this.  
Macaw's are huge, beautiful and brightly colored bird that pretty much in my opinion are to be the ultimate pet bird.  They can be very clownish and rowdy with super intelligence that will test you constantly.  They have very unique personalities and can be very affectionate.  I personally do not see me getting one in the near future but I do love going and taking pictures of them at places that have them.  
They are just beautiful birds in my opinion!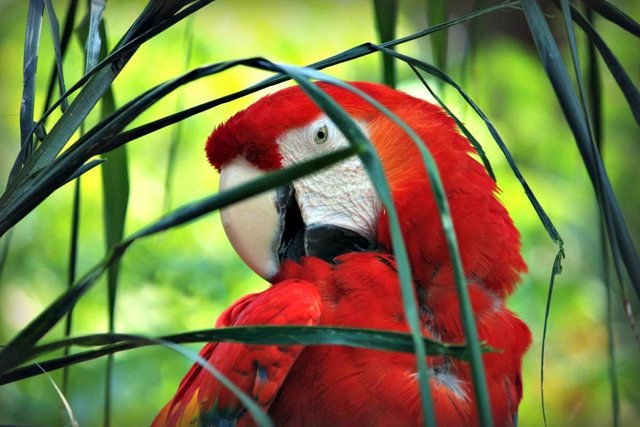 #bird #parrot #macaw #scarletmacaw #neotropical #newworld #animal