The River of Five Colors - Most beautiful River in the World:"Cano Cristales"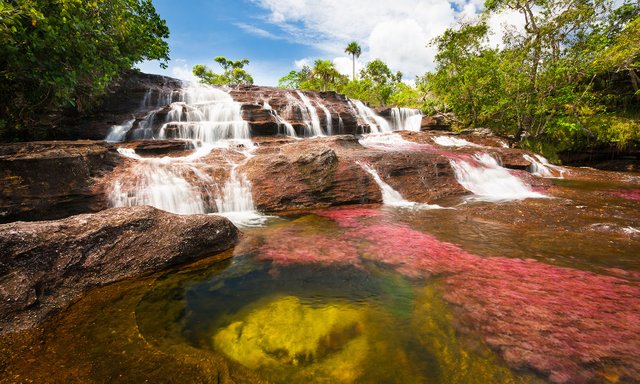 Caño Cristales is an exceptional and surprising natural site, probably among the most beautiful in the world. Its unique ecosystem is very fragile and is now part of the Sierra de la Macarena National Natural Park. This succession of waterfalls and rock formations offers a colorful spectacle due to the prehistoric aquatic plants (the site is in fact a geological formation dating from before the creation of the Andean cordillera) of yellow, red, green and blue colors lining the rocks. This gives it the name of the river of five colors. The site is the most interesting during the rainy season, from June to November. It is at this time that the river is the most beautiful.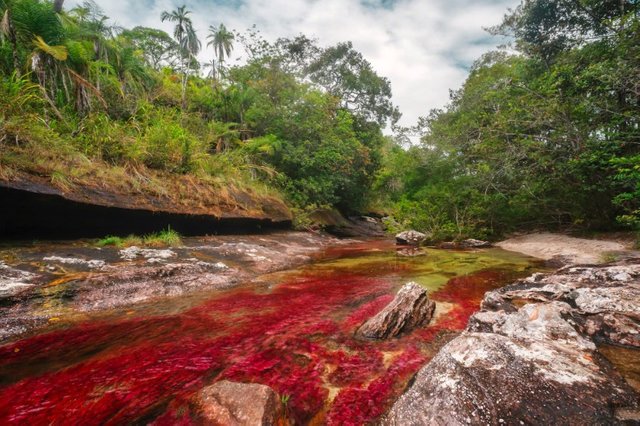 The river is divided in two important arms: Along the left arm, we can appreciate the famous Los Hoyos waterfalls, the waterfalls La Virgen, Los Cuarzos and finally Los Pianos, a waterfall on several levels. On the right arm of the river, you can go back to Las Tablas de la Ley, Pozo Cuadrado and Las Escaleras to discover the waterfall of Salto del Aguila.
The warm climate also allows you to swim and dive into the multi-colored natural pools.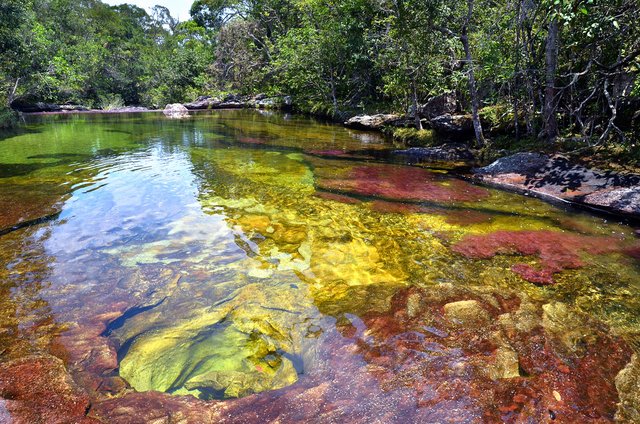 Near the town of La Macarena, Meta (Colombia), you will find that today is considered by many to be the "most beautiful river in the world": Caño Cristales. Also known as "River of Five Colors" (yellow, blue, green, red and black), because in its clear and pure waters reveal aquatic plants, sand and the beautiful rock formations of its bed.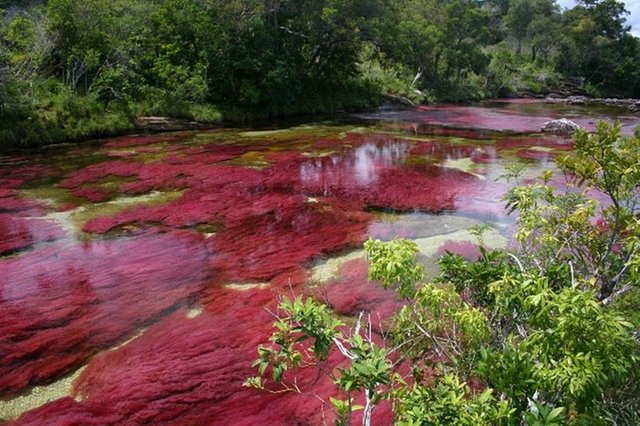 It is not a very wide or flowing river, which is why locals call it "Caño". It does not really exceed 20 meters in its widest part. Its length does not exceed 100 kilometers. Its birth takes place on the southern plateau of the Serrania de la Macarena, in Meta.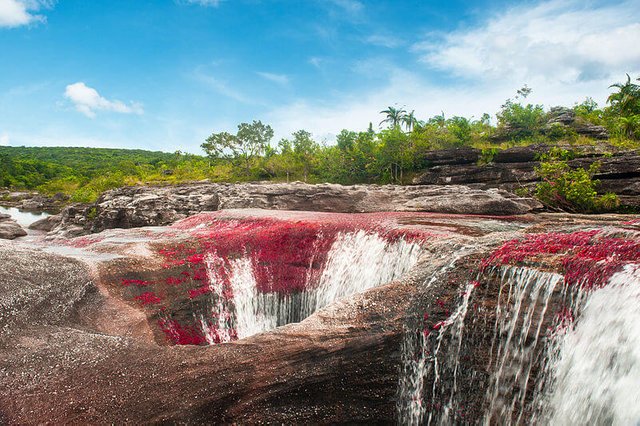 No wonder it's called Caño Cristales which means the creek of crystals. For many it is considered the most beautiful river in the world.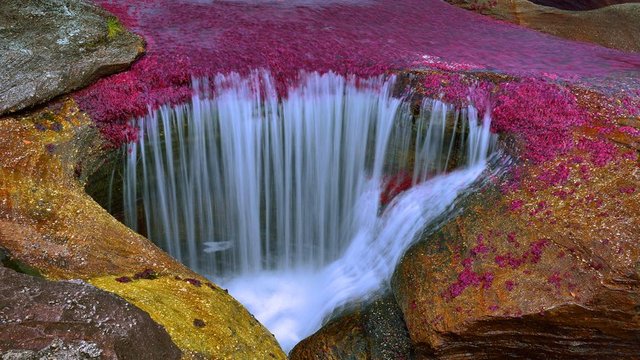 ---
The most beautiful river on earth - Crystal Spout (Cano Cristales)