This year marks the anniversay of Canada's Conderation, 150 years.
Canada is a big country, and it's a beautiful country, but very diverse. Most of us huddle close to our border with the US and our climates and lifestyles pretty much parallel those of the states we border. If you're familar with North Dakota, you know what Manitoba is all about.
Though most of our country's population live near the 49th parallel, some prefer to live in places further away. Small town Nipawin, Saskatchewan, is an example of one such place; with a population of less than 5000 it sits higher up in the country, about 54 degrees North. This photo is of Nipawin's main street, 1st Avenue East. So wide! I think it must date from times when people travelled by horses and wagons and needed all of that room to turn around.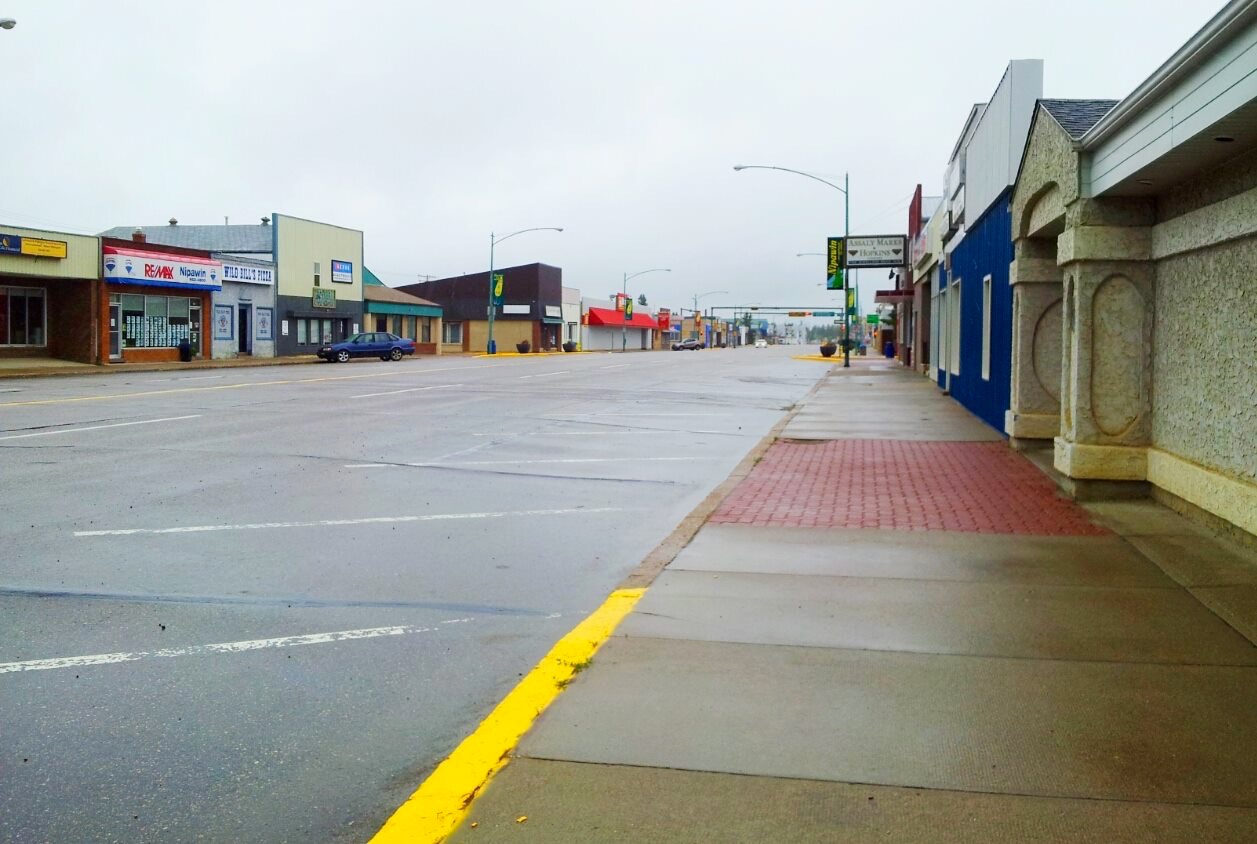 ---
The spots of vibrant YELLOW really brightened the misty prairie morning
---
---
Samsung Galaxy 5