Ok I don't really know if this is rare but I forgot that I had it. I moving to another city and am drastically downsizing my life. I want all that I own to fit into 2 suitcases and I think I nearly accomplished this goal. Mostly it was all about getting rid of the excess and in the meantime donating my very excessive wardrobe (who really needs 100 t-shirts?)
Anyway, while going through all my things I discovered my 8 inch Battle-Ready Ron Burgundy action figure and it is still in the box.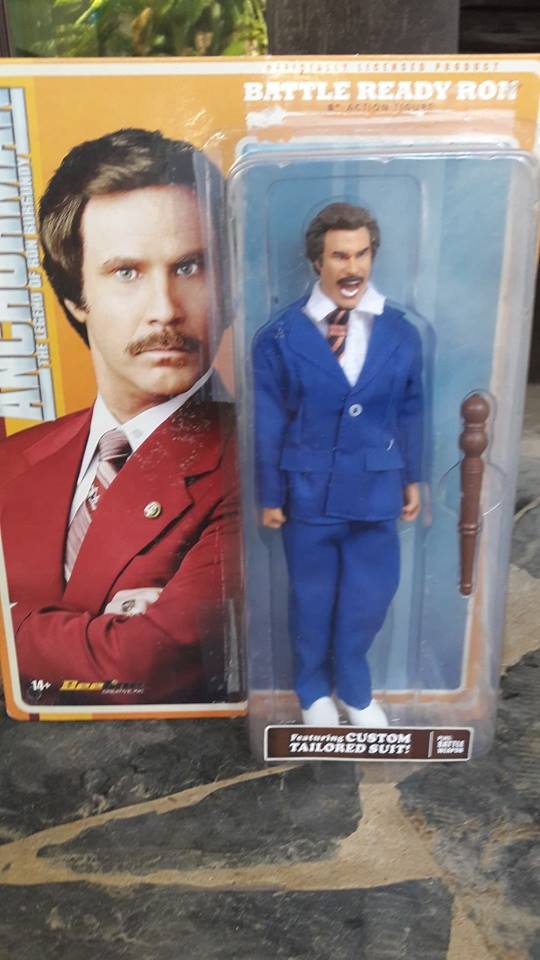 I don't know about you but the movie Anchorman holds a special place in my heart. Even though I didn't even laugh very much in an empty movie theater when it was released, I have since watched it probably in excess of 100 times and constantly quote it to other people as a means of determining if we have much in common.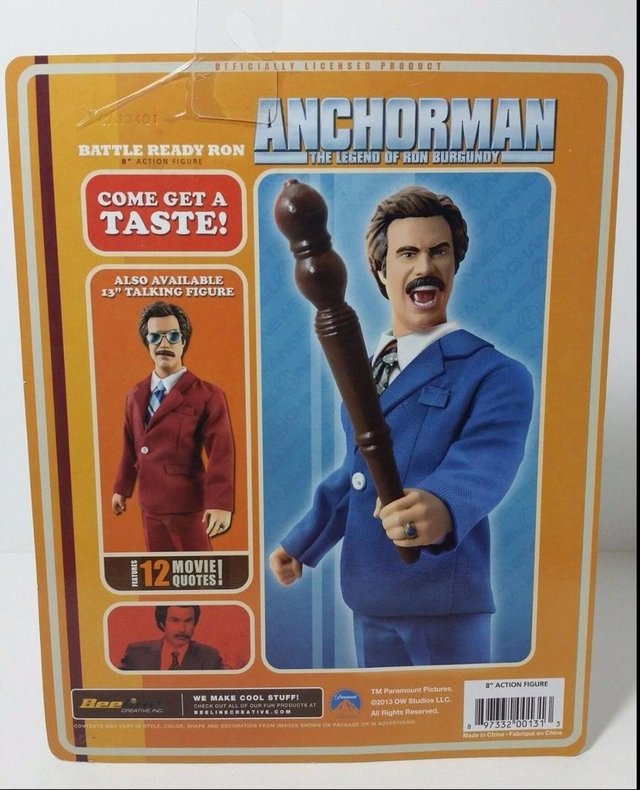 At the moment it isn't exactly a valuable collectible as doing a quick search revealed that it can be purchased for less than $30. Perhaps that will change in the future. It probably takes a while for these things to become worth a lot and maybe it never will be. I will not be donating this even though it seems quite silly to be carrying a boxed toy from country to country.
I have never reviewed Anchorman, but as a side note, you really should see that movie as it is cinema gold!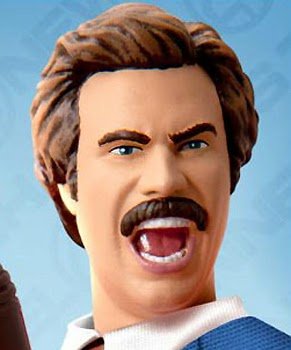 come get a taste!