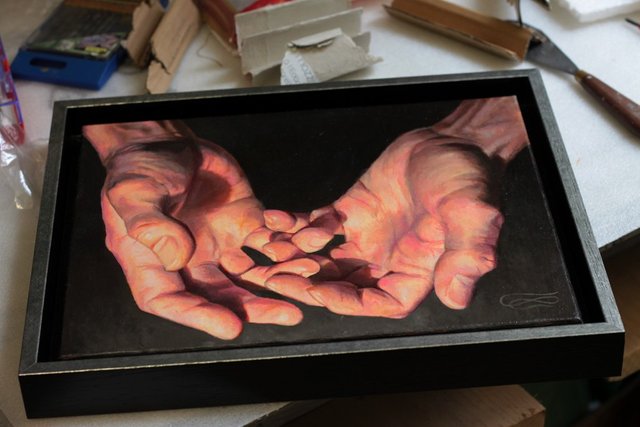 One of my collectors likes the way I frame my paintings. So for each work of mine that he adds to his collection I also frame them before I send them to him. I use the same style of frame which gives my work an overall consistent presentation in his collection. The type of frame I use is called a shadow frame, because of the painting being inset and the space between it and the frame, which creates a deep shadow around the painting which makes it stand out from its environment and have its own space. I use a black and silver which is simple yet stylish and does not compete with the artwork.
Now I have the painting framed, it's time to carefully package it up and ship it off to him. While sometimes I feel I will miss some of them a little, there is a certain sense of satisfaction neatly packaging them up. Then there's the joyful feedback from the collector when it arrives. This is the icing on the cake. It gives the whole creative process a feeling of completion.
Leave a comment below, upvote and resteem if you like it.

More of my artwork can be found on my website. LeoPlaw.com

And if it takes your fancy, subscribe to my newsletter.