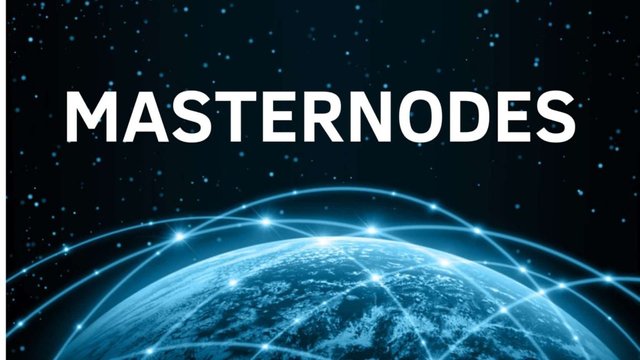 Comparing the Masternode Hosting Platforms
Masternodes have become popular in the cryptocurrency space over the past few years. A masternode is a cryptocurrency full node or computer wallet that stores the full copy of a blockchain in real-time. Masternodes are different in terms of functionality. For that reason, we will take a look at the different masternode hosting platforms and their features. 
Listed in random order
Price: $12.60 and $4.50
Types: Dedicated VPS and Shared VPS
Total amount: $6,685,998 and $6,622,955
No od nodes: 8548
Payment type: BTC or GIN
Support type: Email, and Discord
GIN is one of the most popular masternode hosting platforms. The platform has experienced massive growth over the past few years which led to the creation of its own cryptocurrency. At the moment, GIN is hosting over a hundred masternodes, with its installation and guidance system making it easy for users.
Price: $1.99
Types: Shared VPS
Total amount: $5,201,598
No of nodes: 9225
Payment type: crypto
Support type: Discord, Twitter, and Telegram
This is perhaps the best masternode hosting platform currently available. The platform has an excellent user interface while offering features such as Portfolio, Dashboard, Live Support and a notification system that sends updates to users on their mobile devices. ZCore is currently hosting 111 cryptocurrencies on its masternode platform.
Price: $3.30
Types: Shared VPS and Dedicated VPS
Total amount: $1,562,186
No of nodes: 3,546
Payment type: $LabX coin
Support type: Discord, and Twitter
The Clicknode has a very good user interface designed to help individuals host a masternode. It is very easy to use, with their excellent dashboard providing users with end to end information about their investment. As an investor, Clicknode presents you with intuitive graphs showing details about your daily and monthly rewards for each coin individually. This masternode hosting platform has a strong security that ensures that coins remain within the users' wallets.
Price: $0.55
Types: Dedicated VPS
Total amount: $636,134
No of nodes: 1817
Payment type: crypto
Support type: Twitter and Discord
When it comes to simplicity, this masternode hosting platform ranks amongst the best. Trittium is very easy to navigate, with users not required to have technical skills before they can run a masternode. They have a fast payout system, with a high flexibility level that allows you to add more coins or withdraw them from your investment. Trittium currently host 67 cryptocurrencies and allows users to reinvest accumulated rewards and receive compound interest.
Price: $9.99
Types: Dedicated VPS
Total amount: $ $ 3,284,573.88
No of nodes: 1,216
Payment type: crypto
Support type: Discord, Twitter, and Bitcointalk
NodeHub is a trustless, single click, turnkey masternode hosting solution that is committed to allowing users setup and run masternodes in the shortest time possible. The UI is designed to enable less tech savvy people to navigate easily, with a vibrant team available to help you maintain and update your node every time you require the service. Deploying a masternode on NodeHub.io really takes a few simple steps, a single Transaction ID.
Price: $3.99
Types: Shared VPS
Total amount: $7,510,969
No of nodes: 9729
Payment type: crypto
Support type: Facebook, Email, and Telegram
Gentarium is masternode hosting platform that offers crypto enthusiasts the chance to deploy masternodes automatically, share their MN, and have the ability to manage ASICs and GPU mining rigs. The Gentarium team offers a service for launching Masternodes, which is designed to solve the investors' problems. The platform is similar to GIN and currently supports over a hundred different blockchains. With this platform, node creators don't have to study long documents of a cryptocurrency for them to be able to understand its hosting. Gentarium has made the entire process very easy for its users.
Price: $3.00
Types: Dedicated VPS
Total amount: $1,165,385
No of nodes: 834
Payment type: crypto
Support type: Facebook, Twitter, and Email
Satoshi Solutions is one of the fastest hosting platforms you can launch a cryptocurrency masternode. With just a couple clicks Satoshi Solution helps users setup their masternode automatically for any coin available on the platform. The platform allows people to build and monitor their masternode in minutes instead of having to learn and read long complicated guides.
Price: $7.50
Types: Managed VPS
Total amount: $173,117
No of nodes: 246
Payment type: crypto
Support type: Discord, Twitter, Bitcointalk, and Email
This is one of the least preferred masternode hosting platforms in the cryptocurrency space. Running a masternode on this platform is easy as it requires a desktop wallet and collateral of 20 KLKS (their native crypto) for each masternode. The team has also made it easy for users to maintain their masternodes. Despite the services offered, the platform has not received much praise from its users.
Price: $0.00 (Currently free)
Types: Shared VPS
Total amount: $20,062,772
No of nodes: 1283
Payment type: crypto
Support type: Twitter, and Email
This is a Masternodes hosting service, which allows you to get Masternode rewards directly to your wallet address without providing any sensitive information. Allnodes currently supports eight cryptocurrencies on its platform.
Price: depends on the cryptocurrency
Types: Shared VPS
Total amount: $ 94,443
No of nodes: 657
Payment type: crypto
Support type: Twitter, Facebook, and Email
2Masternodes enables anyone to buy a masternode or masternode share with a few clicks. No registration is needed. The only data stored will be your wallet address. The service fee is charged from the masternode rewards and differs amongst the different cryptocurrencies. There are no extra charges.
Price: 7% of block rewards
Types: Shared VPS
Total amount: $8,239
No of nodes: 94
Payment type: Bitcoin and Ethereum
Support type: Telegram, and Email
The masternodes here are hosted in Microsoft data centres, with a 99.95% chance that it would always be available. No advanced IT skills are necessary anymore. The investment process is simplified on Nodexo.
NodeShare was the first to pave way for the other masternode platforms. The platform is currently being revamped, so there is little to no details about their services at the moment.
DIVI Project is another one that is fully committed to making it easier for people to make use of cryptocurrencies. With Divi, users can send receive, organize, and spend cryptocurrencies in many innovative ways with their app features. They are the first Masternode coin to ever allow users to deploy a node directly from their wallet.
Conclusion
The above-listed masternode hosting platforms are some of the ones currently available to cryptocurrency users. You can choose the masternode platform that best suits your budget and requirements.
---
Posted from my blog with SteemPress : https://undergroundmod.com/2019/09/16/11-best-masternode-hosting-services/
---