Circulating Supply of Dentacoin
Hello supporters and community.
This announcement aims to clarify the recent update on CoinMarketCap concerning the circulating amount of Dentacoin.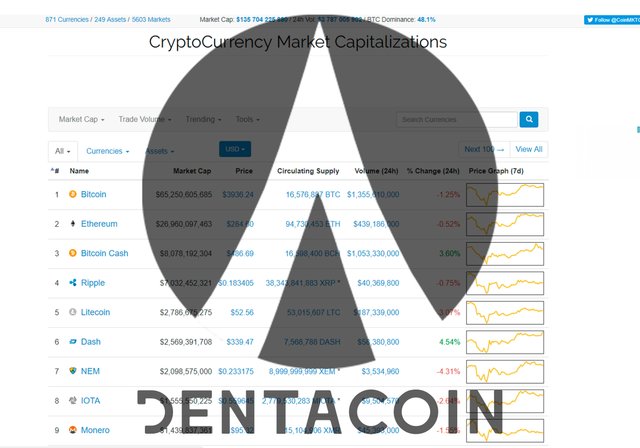 The initial amount, which CoinMarketCap displayed, was the amount of DCN distributed only during our presale in July 2017. This of course, is not the correct amount of DCN in circulation, any longer. We have communicated the correct amount to CoinMarketCap, and recently the changes have been implemented.
At the moment, 96.2% of the total Dentacoin supply is locked in timelock smart contracts. The rest, which is around 3.8% is circulating, thus accessible for potential trading.
This 3.8% of the total supply of Dentacoin was distributed in the following events:
Dentaprime International plc. (purchased entirely in DCN) – June 2017
Presale in July 2017
Partners and medias, who have contributed to improving the awareness of Dentacoin – February 2017 – to this moment
Presale Bounty Program, before July 2017
Trusted Review Platform (constantly distributing Dentacoin to new registered users) – Sept 2017 – to this moment
Core Team, upon starting the project in February 2017
The upcoming ICO will offer another 3% of the total Dentacoin supply to the market. Please keep in mind that the ICO price was fixed a few months ago and it was set to approx. 0,00011723 USD per DCN. Since Dentacoin can only be bought for another cryptocurrency, we will set the exact exchange rate for the ICO on Monday, 25th Sept 2017.
A Balanced Supply
As explained previously, Dentacoin has an intelligent distribution mechanism which will ensure that the amount of available Dentacoin grows simultaneously to the demand and awareness. As the community grows, they will need a larger supply of Dentacoin to support their activities.
NB: We would like to use this opportunity to recommend you the participating in our ICO where the price per DCN will be lower than that of those currently traded.
Thank you for your support once again.