Hi all. Hivepool reached 1 billion hashes recently. But not per second. Just 1 billion cryptonight hashes. Also it reached my payout limit 0.05 XMR. It's not a feeless limit, fee was 10 %. But it's still my first payout from coinhive.

There are three my sites with coinhive script now: gridcoin reverse pool, hivepool and distinct burst site. Third site is not ready yet.


Graph: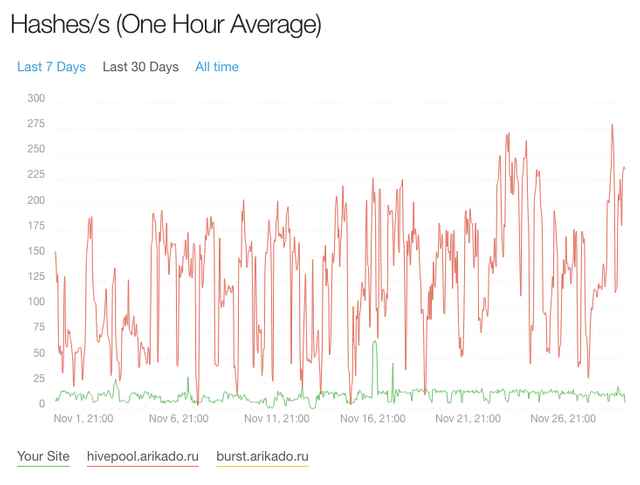 More graphs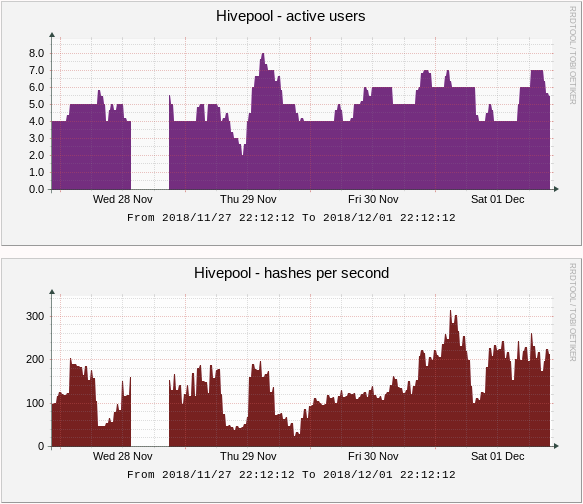 News
New coins listed: Cardano (ADA), Bytecoin (BCN), Bitcore (BTX), FriendshipCoin (FSC), JSEcoin (JSE), StrongHands (SHND), Wownero (WOW), Callisto (CLO), MinexCoin (MNX).
Somebody created 10 000 accounts, I don't know what he want to do.
Site has JSEcoin scripts, additional hashes added to your balance.
You can embed pool's coinhive script to your site.
You can claim your coin to add.
Payouts stats
Here is coins, payed out to my users: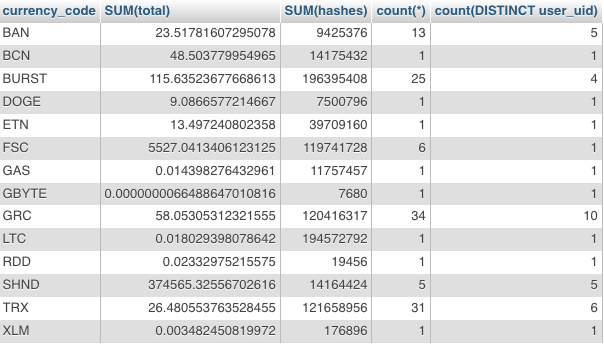 Columns:
Coin code
Payout amount in that currency (without fees)
Hashes amount for that payout
Payouts count
Different users count
As I see, only 6 coins are really used: Banano, Burstcoin, Gridcoin, StrongHands, Tron. And one user trying to mine FriendshipCoin masternode (it's really possible!).
Links