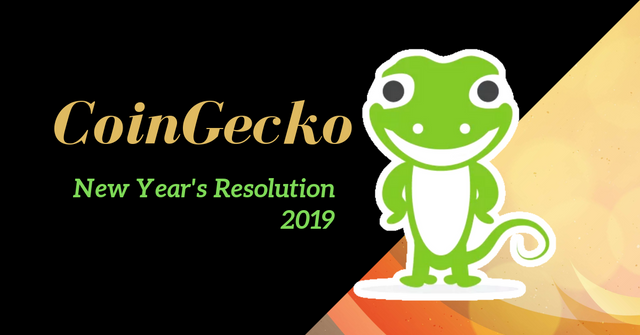 How was your 2018? Ours was great!
To usher in the new year, we would like to hear what's your resolution for 2019! Is It crypto-related? or has it been something you've been trying to do for a long time?
Be creative but truthful to yourself too!
Stand a chance to be among 10 winners to win 30 Tomo Tokens courtesy of yours truly. You can even use the tokens to Vote for our leading Masternode and earn more Tomo over time!
Special for Steemians, you can leave you resolutions here too!
Having it recorded permanently on the Steem Blockchain, we challenge you to leave in a comment below what is your New Year's resolution for 2019. Do you dare? 😏😏
Take up on our offer and we'll make sure to reward every Steemian right here in this post ON TOP of standing a higher chance of winning the prize draw! You heard it right, just copy and paste the secret code below to complete one of the task in the gleam campaign!
N3WY3ARN3WME
Join the gleam campaign here at :
https://gleam.io/7mU1Q/coingecko-2019-new-years-resolution-contest
---
@coingecko wishes the Steem Community an awesome year ahead! feel free to continue leaving your thoughts and feedback to us on how we can get more involved in the Steem Blockchain.