Like many people who invest in or trade Cryptocurrency, maximizing profit is the goal. As it is the end of the year, I was going through my transactions to see how much I have paid in fees. For the purposes of buying Cryptocurrency, I was using the standard, red Bank of America checkcard / debit card. At the beginning of my journey into Cryptocurrency, eager to get into the game, I made several buy transactions on Coinbase using the "Instant" option, not yet confident enough in the market to wait the several business days for the cheaper option of a bank transfer. I would not realize the true cost of that transaction until I checked my online banking statement later. I'll explain the fee and how to avoid it!
About a month ago, after watching a compelling video with Charlie Lee, creator of Litecoin, I wanted to support the cause and start seeing green. Perhaps overly anxious, I took out my wallet and confirmed my transaction for Litecoin on Coinbase. Even better I thought, because I paid with debit, my single coin is available immediately. The reason for this decision was both fear of a rapidly fluctuating market and slight delusion that a hot trade might come along on another coin and I'd need to cash out and jump on it in my first day trading Cryptocurrency…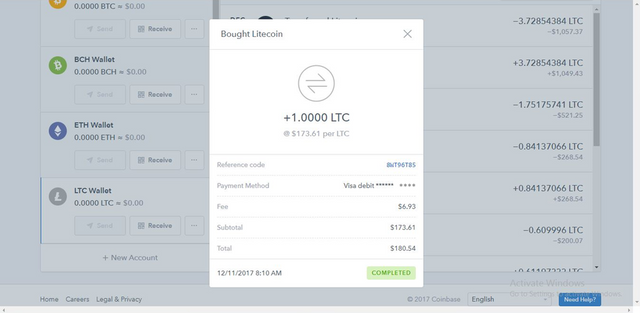 Although I paid Coinbase's mandatory 3.99% fee for US Debit Card purchases, I still felt good about the deal. All went well and profits were up before I moved the funds elsewhere to another coin. The surprise came when I checked my online banking statement later that day and noticed that, although in fairness to Coinbase they warn of possible bank charges, Bank of America also charged a roughly 3.5% fee for the transaction. I guess I didn't read that part too carefully in my haste.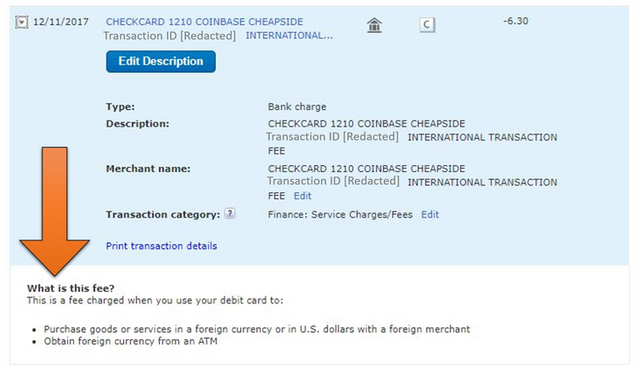 This prompted me to double check the fees on BofA checking accounts used to purchase foreign currency. Here it is below: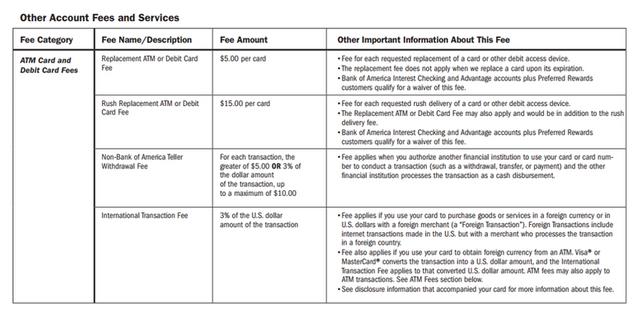 From what I can tell, this fee applies to both tiers of Bank of America checking accounts: Bank of America Core Checking® & Bank of America Interest Checking® , as it doesn't state otherwise. Source: Bank of America
To protect your profits and ensure you don't pay nearly 8% in fees for Cryptocurrency purchases if you are a Bank of America customer using Coinbase in the United States, make sure you are aware of these "hidden" fees that don't show up on your Coinbase account or receipt and are deducted from your bank account separately.
Purchase coins with your bank account allowing for the processing time before the coins are delivered for a fee of 1.49% or use the ACH option which is free to deposit US Dollars and then make your coin purchase. Be sure to look up how to use GDAX for free trades as well. Bank America is going to impose a fee in most, if not, all foreign currency transactions but you have options to limit the cost. Overall, paying the 3.99% debit card fee from Coinbase on top of Bank of America's fee for the convenience of the Instant purchase seems foolish – Take it from someone who has made the mistake before.
Follow me around the web:
Linkedin: https://www.linkedin.com/in/taharkab/
Instagram: https://www.instagram.com/914tech/
YouTube: https://www.youtube.com/user/taharkab