Hello this guide is tailored towards those who deal or dabble in cryptocurrency in the UK. You may be able to use the guide for Europe or America but the details in certain areas may be different.
Coinbase has currently stopped direct bank wire deposits to their GBP wallet for UK users. UK users can only purchase using SEPA and debit/credit card incurring transaction fees and Coinbase fees to their cryptocurrency purchases. For example buying £50 worth of ETH you'll be charged £1 for a Coinbase fee and £1.19 for a Credit/Debit transaction fee in the end you're getting £47.81 worth of BTC. SEPA is also a pain in the arse as you'll have to have a bank account that allows SEPA payments. Furthermore Coinbase also takes a fee when transferring BTC, LTC, and ETH out to another exchange e.g. Binance.
So how do you avoid the debit/credit card fees and Coinbase fees? By doing the following:
Step 1: Sign up to the Revolut app on the Playstore and Appstore. Make sure to sing up using the name you used to sign up to Coinbase, Add your card details etc. More info on Revolut www.revolut.com/about (Referral revolut.com/r/mohammjt3!crypto don't worry I get no money for this only early access to their crypto platform :) ).
Step 2: On the Revolut app go to the Euro account €, choose top up and then press your card details (Fig 1 & 2). You are not looking to top up the euro wallet using your card. Instead you'll be opening a euro "bank" account on the app. Go to Bank transfer (Fig 3), it should give you the option to open a Euro account choose the local option. It will auto generate an IBAN and a BIC for you.
Fig 1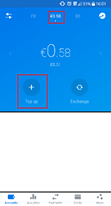 Fig 2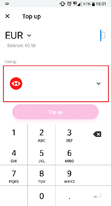 Fig 3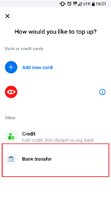 Fig 4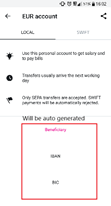 Step 3: Now we want to add the Coinbase euro bank account details to the Revolut app. Go back to the Euro account on Revolut and choose the payments option at the bottom (Fig 5). At this point it may require you to Verify who you are with an ID. You want to send the money to the Coinbase Euro wallet, so choose the option "To bank account" (Fig 6) then "Add a new beneficiary" (Fig 7). Now choose "To a business" and fill in the details (Fig 8) with the information below. You can also find this information in the Coinbase app and website by going to the Euro Wallet pressing deposit.
Country: Estonia
Currency: Euro
Company name: Coinbase UK, Ltd.
IBAN: EE957700771001355096
BIC/SWIFT: LHVBEE22
Ref No: Unique to each user
You should now have Coinbase saved as a beneficiary in payments under "To bank account" (Fig 9)
Fig 5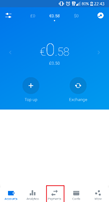 Fig 6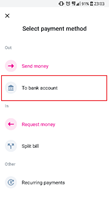 Fig 7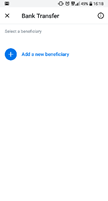 Fig 8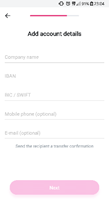 Fig 9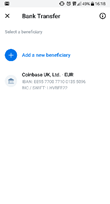 Step 4: Now go to the GBP account on the Revolut app and top up using your card I suggest a small amount to test (Fig 10 & 11). Once topped up then choose "Exchange" (Fig 10) and change your GBP to Euros (Fig 12). Finally you can now transfer the Euro's to your Euro Wallet on Coinbase. Choose "Payments" (Fig 5) again then "To bank account" (Fig 6) and finally Coinbase bank account (Fig 9). MAKE SURE YOU PUT YOUR UNIQUE REFERENCE NUMBER FROM COINBASE INTO THE REFERENCE BOX WHEN SENDING MONEY OTHERWISE YOU'LL LOSE YOUR MONEY.
Fig 10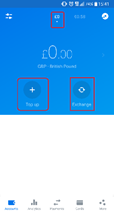 Fig 11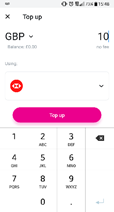 Fig 12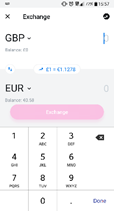 Step 5: Wait for yo Monaaaay!!!!!! But seriously it can take between 3 hrs to 5 days ¯_(ツ)_/¯. It's not the fastest but it certainly is the cheapest. You'll be notified by Coinbase when it has been deposited.
Step 6: Once it is in Coinbase move your Euro deposit from Coinbase to GDAX and then make a limit buy of your chosen cryptocurrency. If you need to transfer out to an exchange use GDAX to avoid transfer fees from Coinbase. I can't be arsed writing up how to move euro deposit from Coinbase to GDAX and make a limit order so please watch the videos below.
How to move money from Coinbase to GDAX:

How to make a limit buy on GDAX:
P.S. If you haven't signed up to Coinbase here's my referral https://www.coinbase.com/join/5a1c216be1914002202d38f9
P.P.S. If this helped you in anyway and you want to give your boy a tip see below for addresses if not then Good Day To You Sir!
BTC: 3QvdyGAMUZo3xkTV5gKRXzHKUw6Tbjo4Y7
ETH: 0xACA78C415Abb2f2F77fC316e66340760ABbbAD6e
LTC: La3LHjK8Ze19RWUE1T4hfvqwjUFeXrikBv
XLM: GATDZQUSQN3SGRZZLWW3LPDYHEYC7S7FKPWGMB7UNPD6BX7FIGQD2ACS
GAS: AXnzuTCD176xaK1i1bZkBVN2VbLGPRKzgj