Market behaviour and price list of cryptocurrency on 08-10-2021.
Market behaviour and price list of favourite crypto coin and analysis of coin price chart.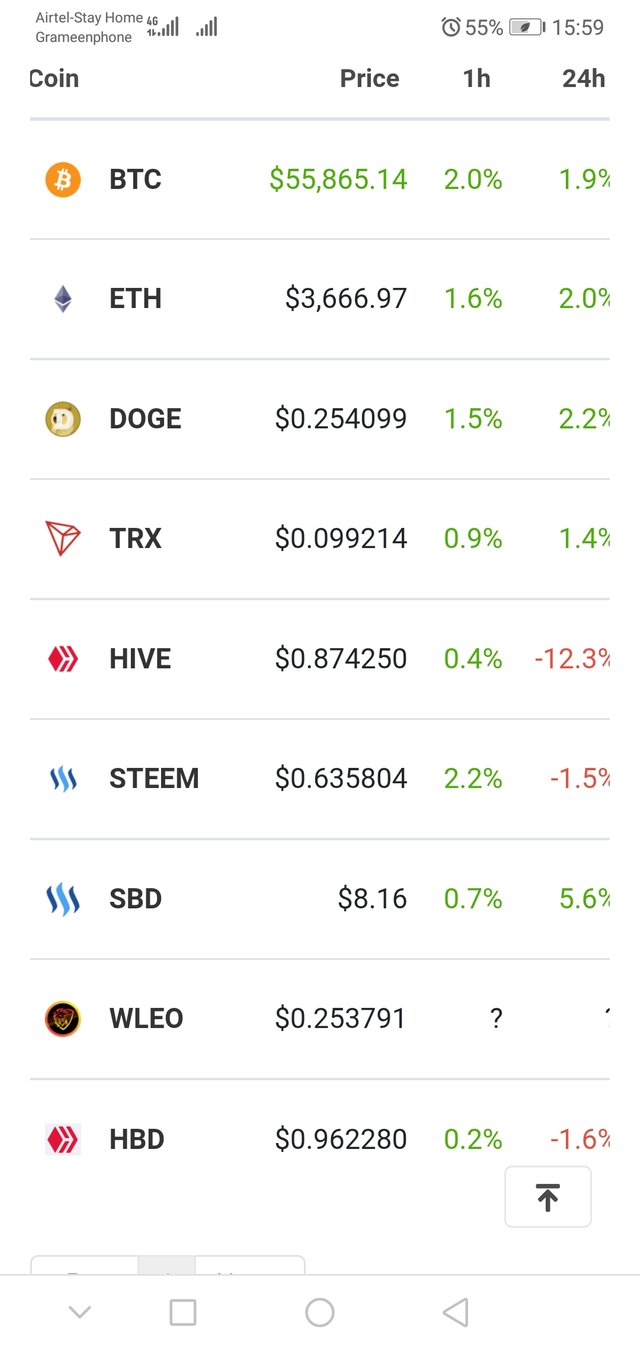 Bitcoin seems like starting journey again for moon and it almost fifty six thousand and eth is followed it with a safe distance. Another observation is that hive is still downing price and very close at there, where it started to climb up. Sbd is going another uppish of its price. Lets see how long it will be continue up and down.
Thanks for watching this list.