If you love coffee, you need to try a cup of 100% Kona coffee!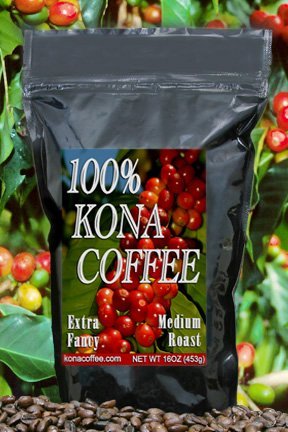 (konacoffee.com)
Kona, is an extremely fertile area in Hawaii, that is said to have the best micro climate in the World for growing coffee.
That is why regular size bags of Kona can go for $50+!
Some Kona blends will have 10% Kona, and even with a small amount, you can taste the quality in the coffee. A full 100% cup is just unbelievably amazing! An absolute treat!!
Is Kona your favorite as well?