Baby Arabica Coffee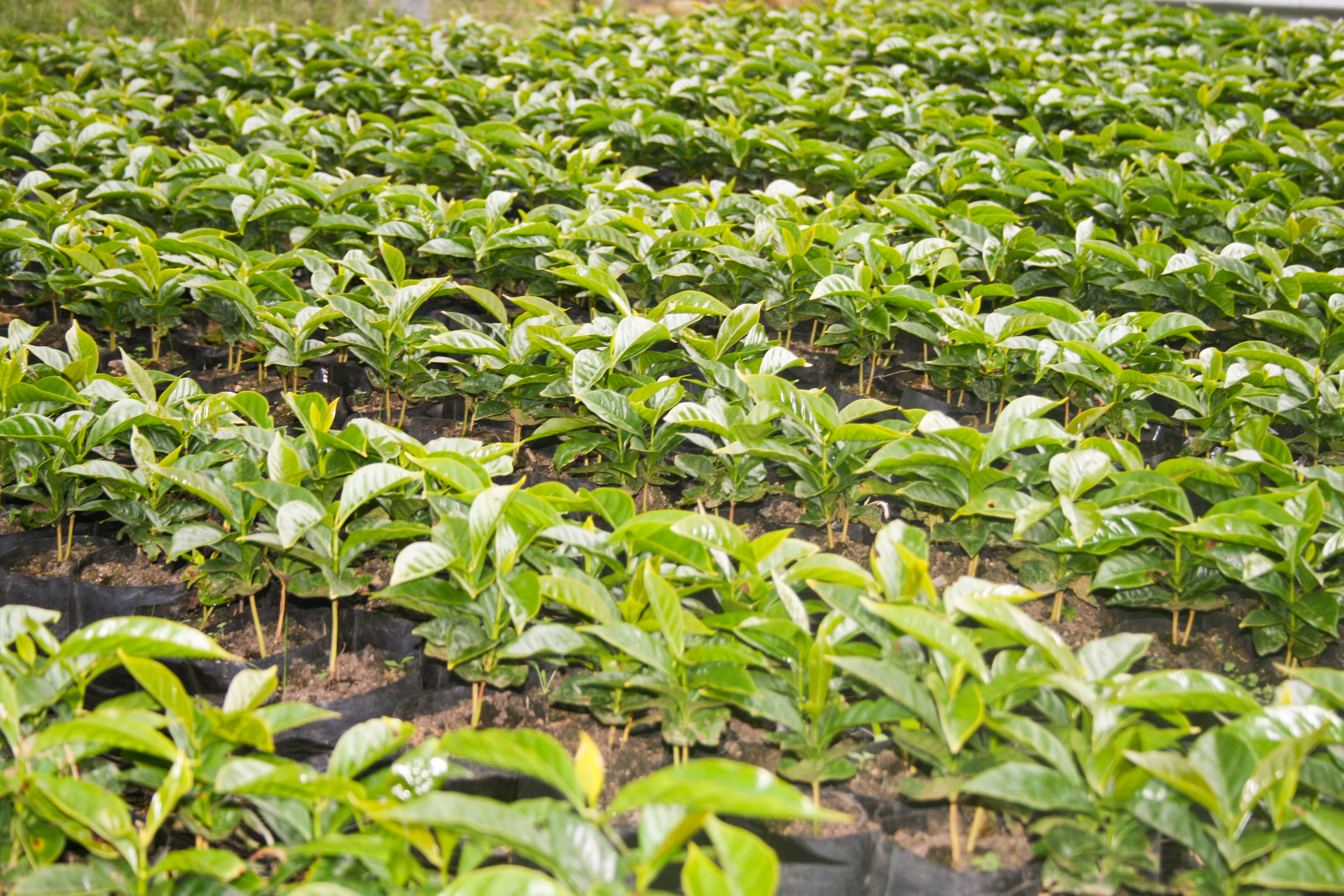 New coffee production to replace the old.
These baby Arabicas are grown in organic soil and contribute to about a 5% crop rotation every growing season. Old plants that struggle to produce or plants that have been damaged by disease or weather are swapped out for new ones. It usually takes at least five years for a new coffee plant to begin producing quality coffee cherries in the Tarrazú region of these Costa Rican mountains.
Each one of these organic potted plants cost between $1 - $2 in the local currency and a moderate-sized farm can easily require 50 - 100 new plants every growing season. The production life of a coffee plant in this region can last for 20 - 50 years.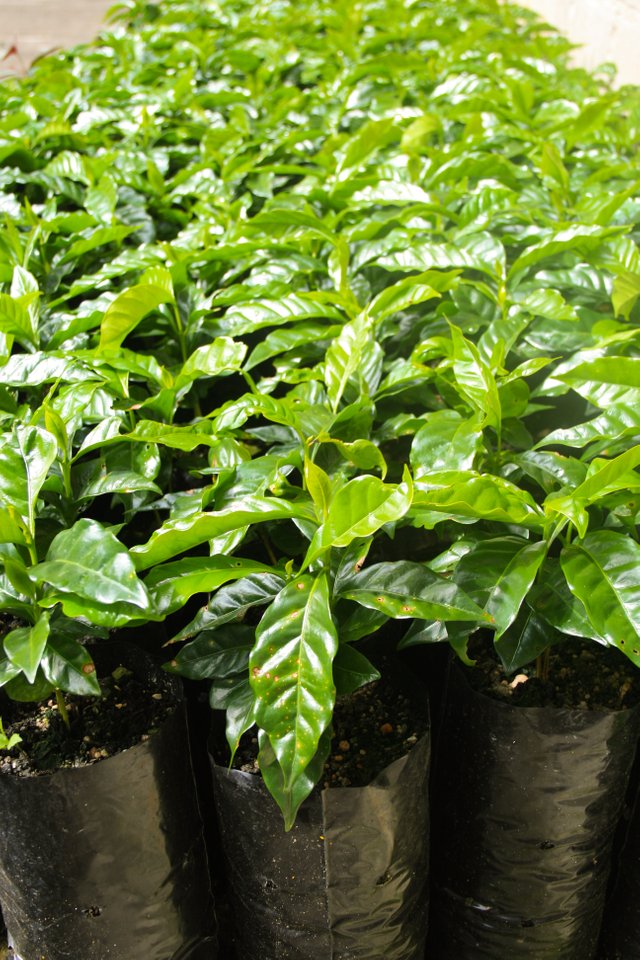 Are there any farmers out there who have similar crops, life cycles, and methods? Feel free to share with us!