Coffee milk
Good evening steemian may your mlm become a beautiful night and in the shade of the creator.
This time I will tell you about a delicious cup of milk coffee that petrified me in doing the work at night.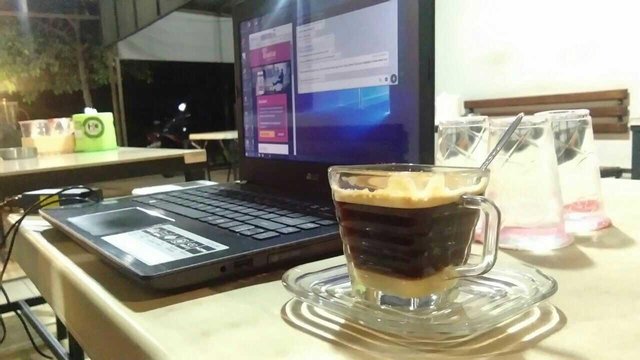 The coffee I drink is made from selected coffee from the middle plain of aceh gayo mixed with milk. The distinctive aroma of gayo coffee coupled with the taste of milk makes milk coffee very delicious to drink.