Coding Diary Entry #2 - Faith is the Substance of Things Hoped for, the Evidence of Things Not Seen.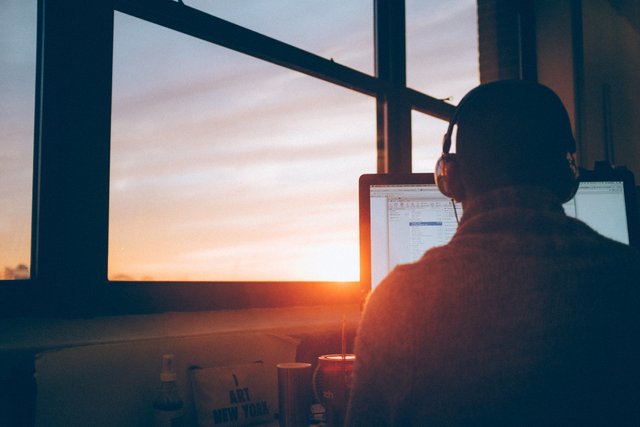 Photo by Simon Abrams on Unsplash
Another day of coding, another day of learning...
On my journey to become I full fledge front-end #steemdev, I figured that it would be nice to share with you what I am going through in real time. It is also there for me down the line to see how far I've come.
Having Faith
Yesterday, I was a little discouraged by the number of things that I couldn't remember from my class on DOM manipulation in Javascript. I was overcome by FUD(fear, uncertainty and doubts). I sat down and took a breather...enough to realize that I shouldn't lose faith...that losing faith was more dangerous than forgetting some syntax or piece of logic.
Without faith, nothing is possible because it is the secret substance that allows us to move forward when we have no evidence that what we are aiming for is real or even possible.
Without faith, we won't do the necessary steps to actually gather enough evidence that what we hope for do exist.
So I resolved myself to not lose faith until I get to what I'm aiming for.
Conclusion
Today I coded a Todo List app using Jquery https://codepen.io/anon/pen/eyoMKK
I'm pretty happy about this one. It's quite simple but I understand the code really well and could probably do it with my eyes closed at this point.
My last words for today: Faith is more powerful than we can imagine.