How hard it can be programming with my phone: My experience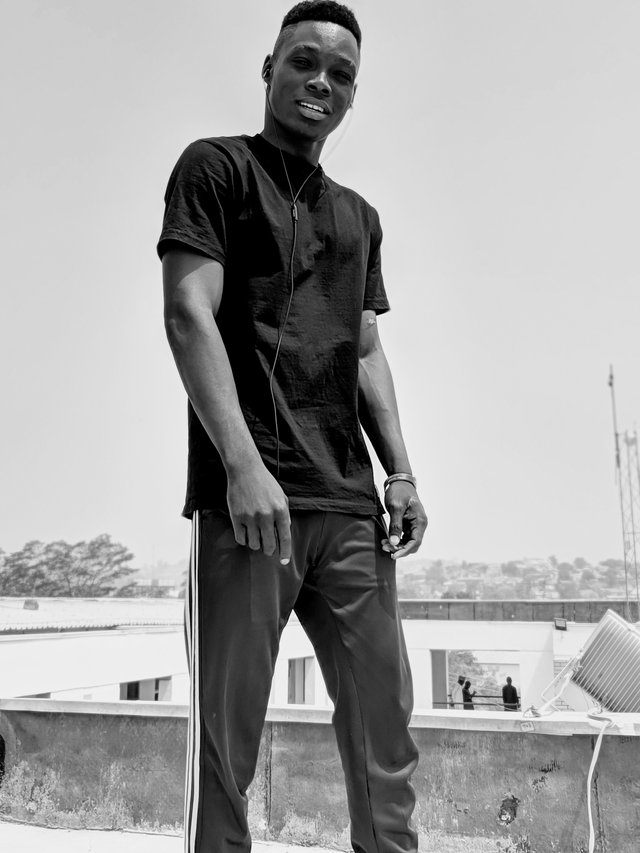 I am new to the world of programming, I started some months ago and but so far the journey has been a wonderful one, I have to think properly and avoid mistakes when writing codes. I don't have a computer, I have been coding with my mobile phone since I started programming. YouTube has been a great source of help to me, I got all my tutorials there, I also have an account on github but I don't really know my way around but very soon I will concentrate more on github because there are many good developers there ready to share ideas with you, I also have a good friend @crypsteem, he has been very good and kind to me, I go to him when I need help with some code issues.
Coding on phone has been very difficult since it's not the right equipment for programming. I can't install a lots of extensions needed to make the work easier, extensions like CSS Peek, Rest client and many more. I code with Notepadd++. When I am done, I copy my codes and paste it on JSbin.com where I can run them and see the outcome of the codes but most times the the images don't display and some codes don't respond to some certain styling.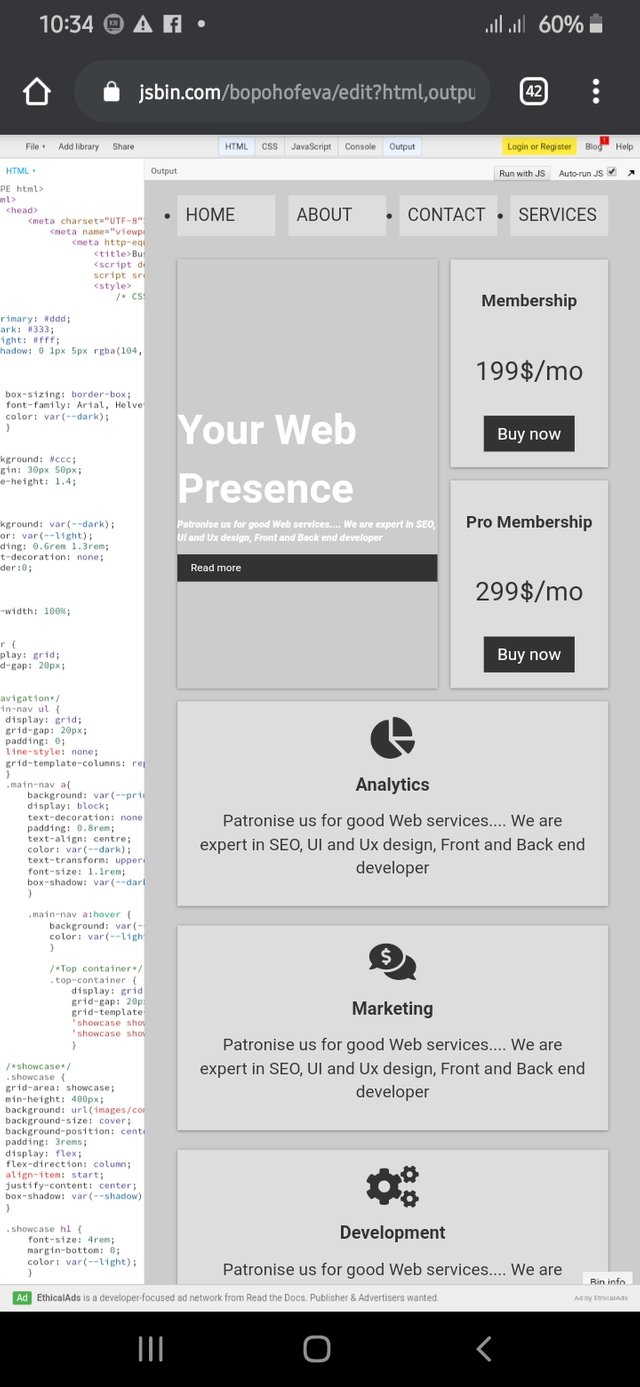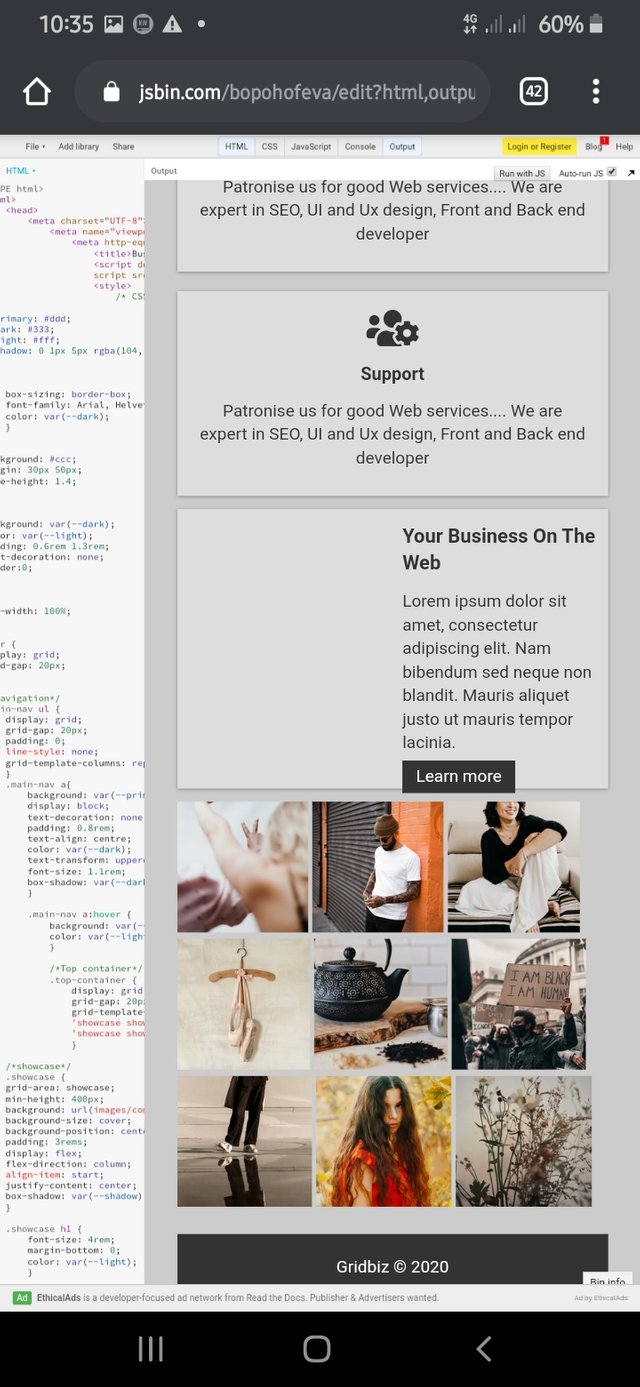 I just finished this project, I also ran the codes on JS bin.com that's why some images couldnot display since the site can't read my files.
Now I also previewed the codes on notepad++,here are some screenshot of the output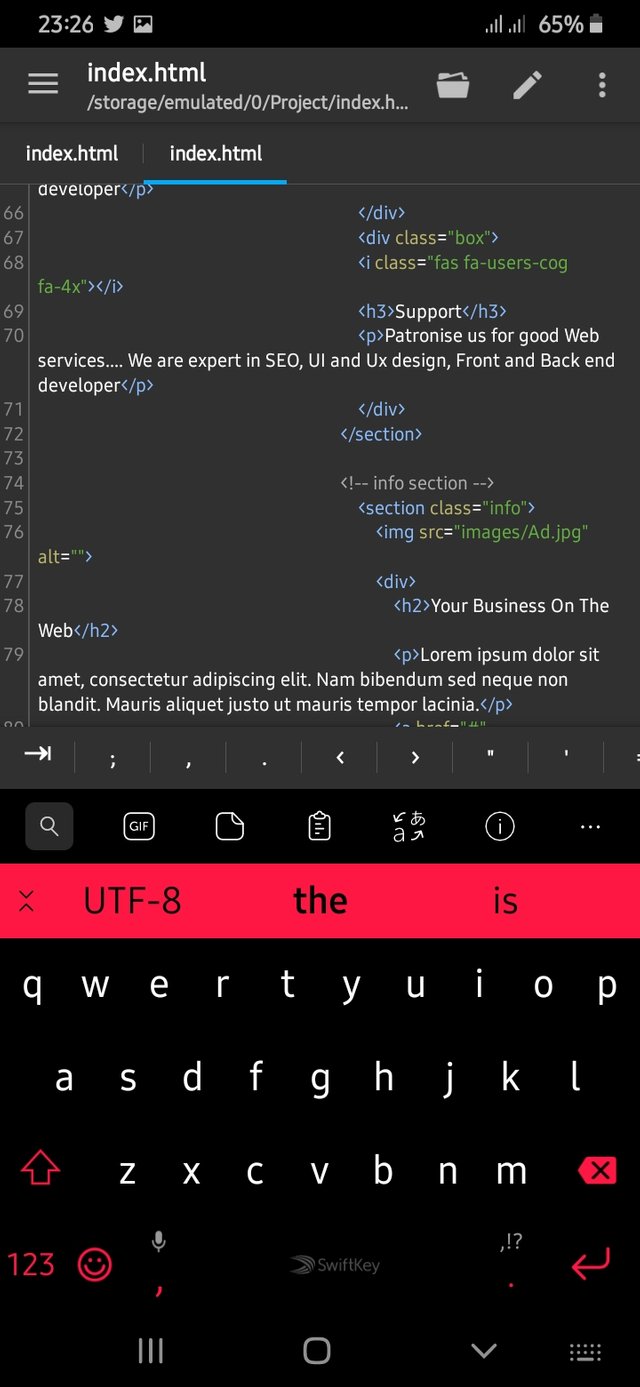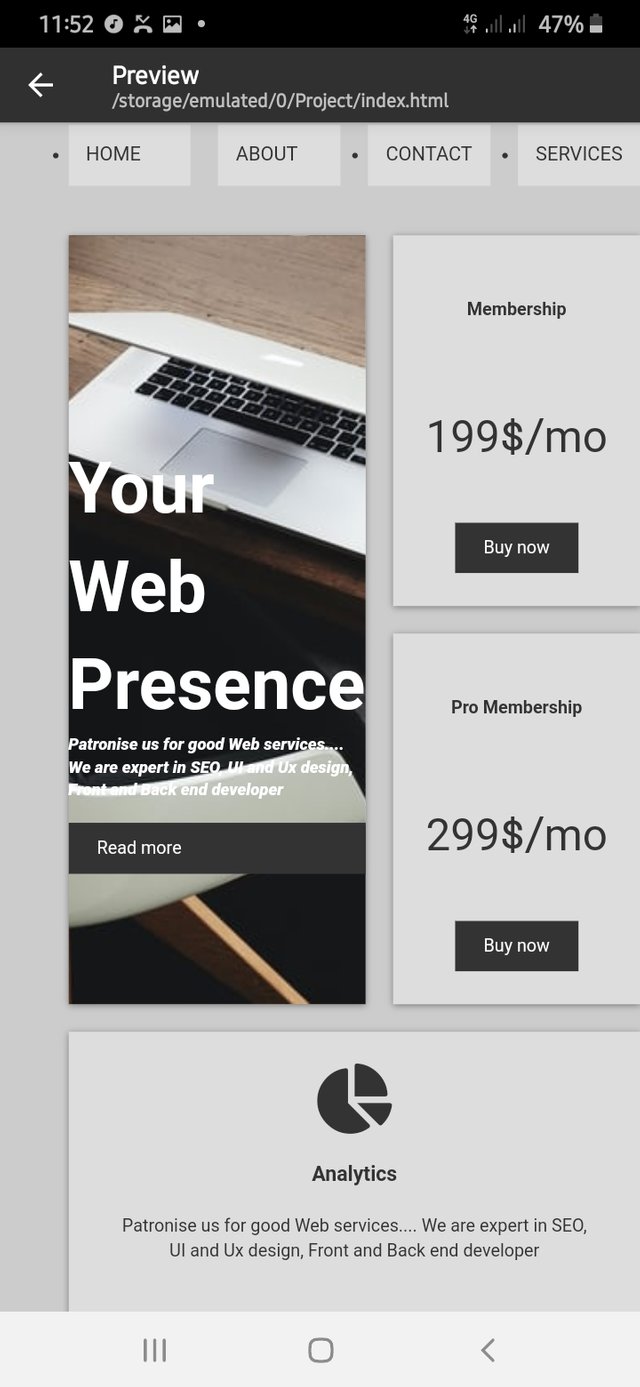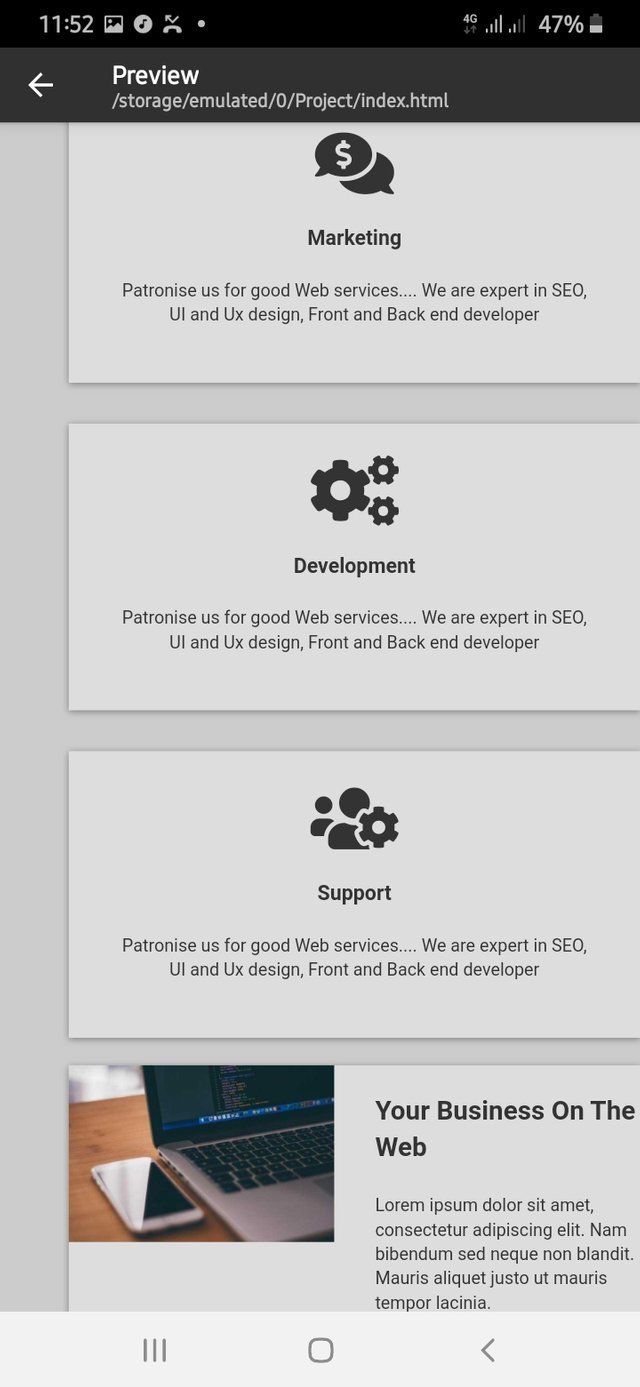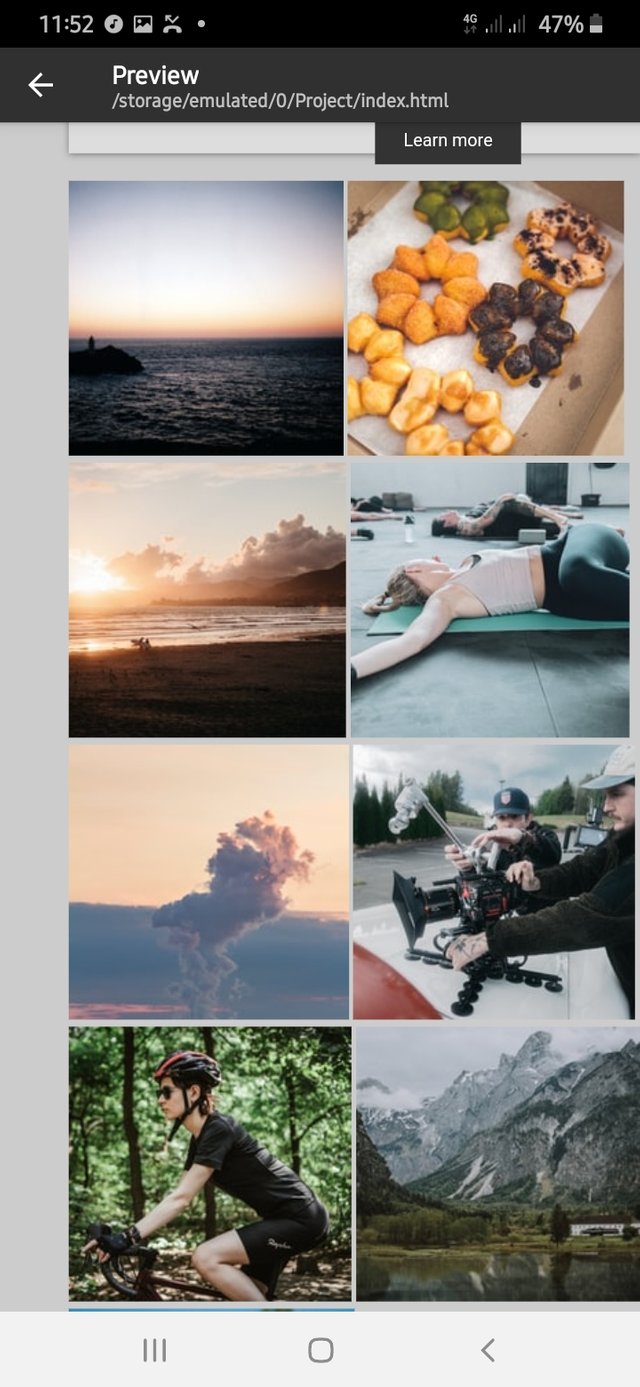 I am here in steemit back again blogging because I want to buy a computer, it can be the cheapest one but having a keyboard and monitor will help me drastically. Steemit has become such an awesome place now with daily blogs from @steemitblog and curation accounts like @steemcurator01, @steemcurator02 and new awesome witness like @steem-supporter. I hope to get support in here so that I can buy a PC, after that I will be powering up on steem.
Thanks so much for visiting my little blog...