Cobo Wallet: Grow and Protect Crypto Assets For Everyone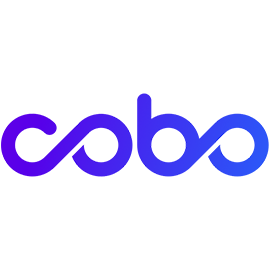 In the crypto money sector this year again, very nice projects come back to the top. Because many people want to be involved in developing crypto projects markets. We can easily say that Blockchain technology is seen as the strong and advanced technology of the future and it has a high potential. Despite the high potential of Blockchain technology, there are still a number of problems that prevent it from being fully implemented in a wide range of industries and business communities. People are afraid of various reasons for taking crypto coins. There is a need for wallets to keep people safe and secure their crypto assets. Cobo Wallet is a new crypto money wallet that will keep you safe with crypto coins.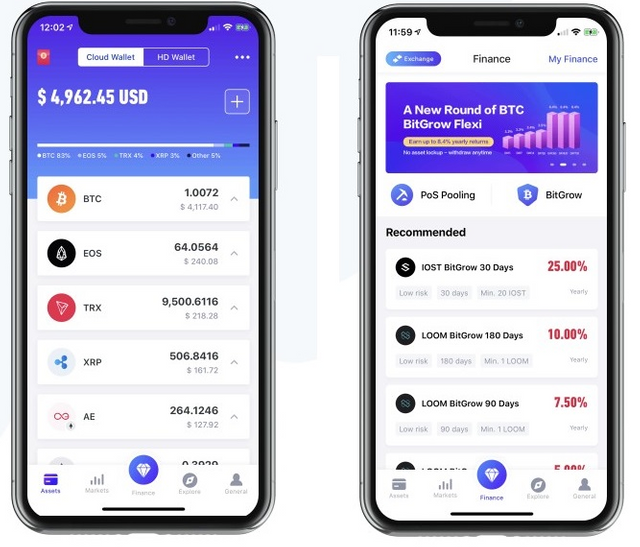 About Cobo
Cobo is the first leading wallet company in the world to offer Proof-of-Stake (PoS) and masternode rewards on user holdings, making it easy for users to grow their digital assets effortlessly.
With support for over thirty different coins, 500 tokens, and an integrated DApp store along the way, we aim to be a one-stop shop for everything crypto.
At Cobo Wallet, we work hard to create the best cryptocurrency wallet that makes it easy for everyone to grow and protect their crypto. We have added amazing new features to the application and support for new coins so our users will have more reasons to love Cobo Wallet! Now users can get Cobo Candy (CC) by completing missions in the application, they can turn their Cobo Candy into crypto at the Candy Shop, and they can save more coins at Cobo Wallet! We also include an opportunity box that allows users to use their CC to enter special events to get Bitcoin (BTC). Look at the highlights of Cobo Wallet version 3.10.0 below and then update the application to the latest version to start using these features.
This is the most anticipated Cobo Wallet project since we launched Cobo Candy, prize points in our application. Users can now use the hard-earned CC at the new Cobo Candy Shop. The new update gives Cobo Wallet users the ability to redeem their CC for crypto prizes at the Candy Shop. Also, the new opportunity box will give users the option to use their CC to try to win big prizes! But wait, there's more!
The Reason
First of all, Cobo wallet has native support for 20 different blockchain platforms and more than 500 tokens. In addition to that, I'll list the reasons to choose Cobo wallet as a major storing centre. Let's go!
Security
In the security part, what commonly present at hand is available. Multi-functional authentication, password protection for login and payments, 2FA security and KYC procedure exist and ready to use.
In addition to those, the storage system is divided into two as separate systems. Hot and cold storage options are differently available asset allocation is in tune with this.
Also, a bank-level security option is ready to store private keys in multi-signature cards located secret places all around the globe.
Platform Features
★ Within the Cobo, you can have more of entertainment. Playing games, investing or storing your crypto.
★ Cobo has default PoS support and its own dApp store.
★ There are two different wallet options. You can use cloud wallet to more easy-going processes or hd wallet to gain absolute control over your assets.
Staking Inside
For PoS chains, Cobo's PoS support is ready. Let me list the present opportunities.
For PoS chains, Cobo's PoS support is ready. Let me list the present opportunities.
✌ For IoTeX There is no investment limit and 40% annual income
✌ For Dash 0.01 is the lower limit and 7% annual income chance with regular payment on every Tuesday
✌ For LBTC Minimum holding limit is 0.1 and 85% annual payment is here
✌ For XZC Divisions are paid every Tuesday with a total of 30% annual profit if you invest more than 0.1
Cobo Vault
It is the cold wall that COBO plans to launch. A full-fledged security can be achieved by this device. The security of the new generation wallet will be at the highest level. Unparalleled security can be achieved with special firmware and special microprocessors that comply with the BIP 32, 39 and 44 protocols. Allows users to permanently store private keys belonging to their wallets. The wallet will also support secure data transfer. There are many coins supported by the wallet. BTC, ETH, BCH, DASH, LTC, ETC, TRX, EOS and ETH are the first crypto currencies.

Team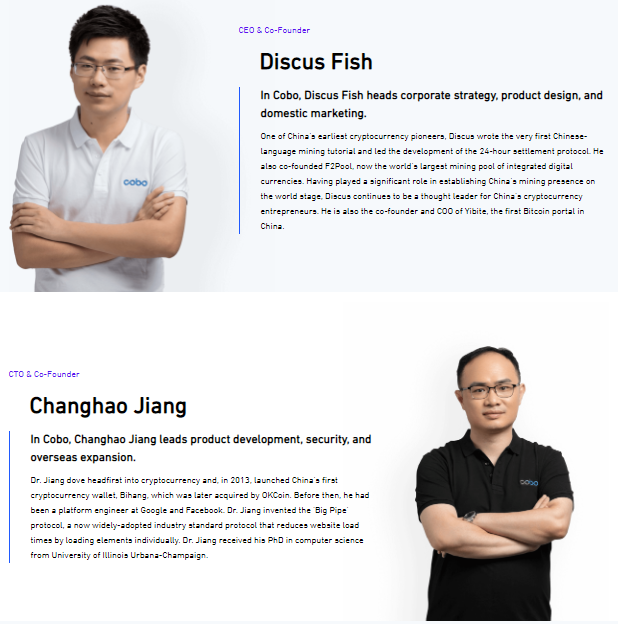 Result
If we evaluate the project in detail, we can say that the developers really do a great job. The modern era demands increasingly effective and universal wallets to store the crypto currency. The Cobo wallet is the wallet that offers unique features in its innovative wallet. We can see that the Cobo wallet combines many useful functions, tools and capabilities in a single solution. However, the speed of all transactions will be as high as possible. This is very important in order to use crypto coins in daily life. I would like to say that the project team members have the knowledge and skills to develop this project. You do not miss this ICO investment opportunity. Also, do not forget to make your own work before investing in the project.
You can find more detailed information about the project by clicking on the links below;
Website: http://cobo.com/
Bitcointalk ANN: https://bitcointalk.org/index.php?topic=5129263.0
Twitter: https://twitter.com/Cobo_Wallet
Facebook: https://www.facebook.com/coboOfficial
Telegram: https://t.me/cobowallet
Medium: https://medium.com/cobowallet
YouTube: https://www.youtube.com/channel/UC4pPHVxoBYQubw19zL9tu-A/videos
LinkedIn: https://www.linkedin.com/company/coboofficial
Author: Ahmad Hidayat
Bitcointalk Username: ahmadhidayat27
Telegram: https://t.me/ahmad_hidayat27
Bitcointalk Profile URL: https://bitcointalk.org/index.php?action=profile;u=1125575
ETH Address: 0x95afD6422538c5c9AbF6C7fF4Ec5c45281bD545B