The crypto market is rising faster than anyone could reasonably expect. My strategy remains the same:
Keep the majority of holdings in BTC and ETH. I'm marginally more bullish on ETH than BTC, but believe any investment in ETH should be hedged with ETC

Buy 20% or greater dips in both

Continue to diversify (I currently hold 35 cryptoassets). There is no formula to my approach but factors I consider meaningful include community strength & quality, existing & prospective use cases, technological differentiation, and liquidity
If/when BTC hits $3000 USD, I'll take more money off the table. Other times I sold meaningful chunks: ~$1200 and $2000.
May's monthly performance versus benchmarks is coming in the next newsletter.
These assets are more than 1% of my portfolio. In descending order:
BTC
ETH
XEM
DASH
XMR
PEPECASH
BTS
XRP
XCP
ETC
Some charts:
Great conceptual frame for Bitcoin: logically centralized (a single shared ledger) and organizationally decentralized (independent-ish miners and nodes). Source:


​
From a Trace Mayer podcast, the best predictor of Bitcoin's price is the 200-day moving average of transaction fees. If still true, seems bullish. Chart source: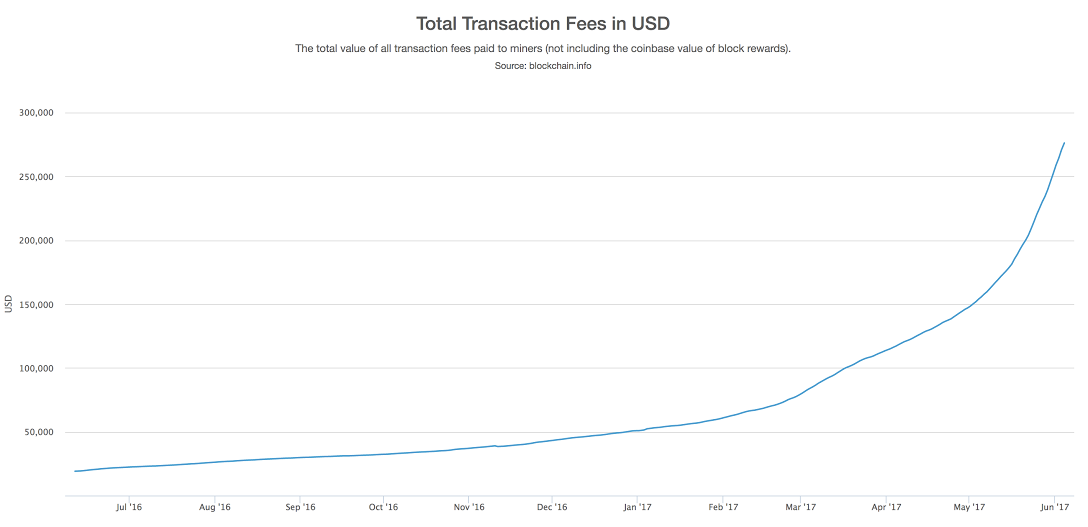 ​
Crypto Twitter is great. Some of my favorite pundits:
Thanks for reading. Hit reply if you wanna chat. Happy investing!
-Kevin (@kgao)