Green Heart ❤️
Hi Steemians! Long time no see;) Have been quite busy recently but it feels good to come back.
Today I had a really special Green Lattie - Matcha Lattie 🍵 in a local coffee place called 'the Crazy Fox'. This is my favorite coffee place, which has a punk style! They combines Matcha and Lattie so well. You can enjoy the great taste of matcha and coffee together in a single cup.
Here is the website of this nice coffee place - https://www.crazyfox.net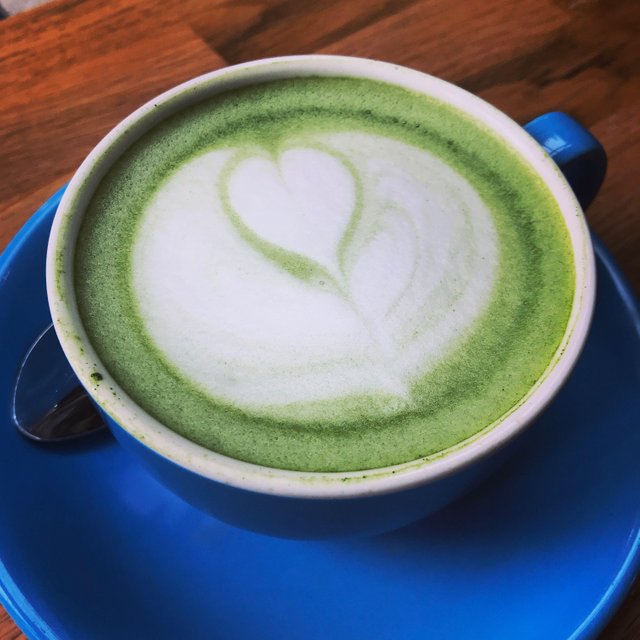 各位好~好久不见啊!最近太忙,很久没来了,回来和大家一起玩耍的感觉真好😁
今天去我最喜欢的一家本土咖啡馆"疯狂的狐狸"🦊喝了一杯绿咖啡 - 抹茶拿铁~ 这家咖啡店非常的朋克,东西都做的很赞!这款抹茶拿铁把抹茶和拿铁结合的非常好,同时能品尝到抹茶香和咖啡香~
送上这家个性小店的网址-https://www.crazyfox.net 了解一下😄
Thank you so much for your reading.
Will really appreciate if you could vote for me!