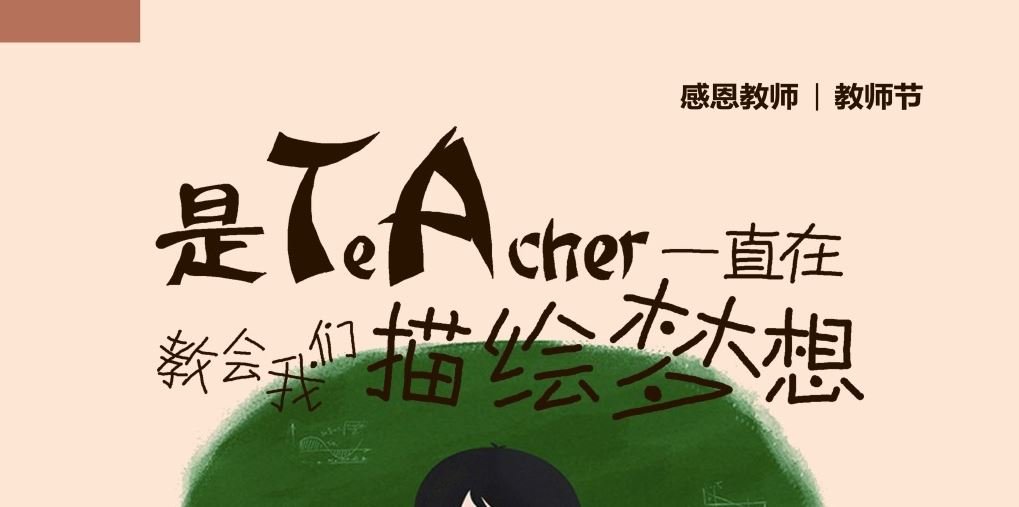 今天9月10号教师节,坚持每年给老师发祝福,今年也不例外,发完祝福,在村里问大家有没有给老师发祝福,有人抱怨因为自己上课瞌睡老师扔粉笔头,粉笔擦,我其实特别感恩我的每一个老师。
Today, September 10th Teacher's Day, insisting on sending blessings to the teachers every year. This year is no exception. After the blessing, I asked everyone in the village whether I would send a blessing to the teacher. Some people complained that because of their class, the teacher was throwing chalk heads, chalk rubbing, I In fact, I am especially grateful to each of my teachers.
小学四年级,上半学期之前成绩特别差,愿望是考及格!四年级下半学期因为遇到了语文老师和数学老师,我开始逆袭,全班前三,一定是我另外两同学和我。当时愿望是第一名!保持第一名!语文数学低于98分都觉得太丢人了!
In the fourth grade of elementary school, the results before the first half of the semester were particularly poor, and the wish was to pass the exam! In the second half of the fourth grade, I met a Chinese teacher and a math teacher. I started to counterattack. The top three in the class must be my other two classmates and me. At that time, the wish was the first! Keep first place! Language mathematics below 98 points is too shameful!
五年级遇到个好的语文老师,知道我作文写不好,特地花了三天时间,给我讲解。额。。我五年级才背出来的九九乘法口诀表,以前觉得没必要背,后来老师说如果不背,考试算数比别人慢,数学成绩肯定跟不上,要求班里每个人都要背出来!
I met a good Chinese teacher in the fifth grade and knew that my composition was not well written. I spent three days specially explaining it to me. amount. . I used to recite the ninety-nine multiplication method in the fifth grade. I didn't think it was necessary to back it. Later, the teacher said that if you don't back, the exam count is slower than others, and the math scores will definitely not keep up. Everyone in the class must be backed up!
六年级老师给我选学校,让我们赶紧拿着奖状上市里找好的初中,虽然最后没去成,因为家里没钱,还是在县城念的初中
The sixth grade teacher gave me a school, let us hurry to find a good junior high school in the list of awards, although I did not go to the end, because there is no money at home, or in the junior high school in the county
初中,叛逆的种子在心中萌发,那时候啊,总觉得睡不饱,于是不去做早操,不早读,不晚自习,天天溜回宿舍睡觉,被老师逮去罚站哈哈.
In junior high school, the seeds of rebellion sprouted in my heart. At that time, I always felt that I could not sleep well. So I didn't do morning exercises, I didn't read early, I didn't study at night, I went back to the dormitory every day, and I was arrested by the teacher.
。。。。。。(念太多书了省略吧哈哈哈)
我很感谢老师没有放弃我啊,我一直觉得很多老师他原可以不用这么做,他原可以上课应付下课去happy,毕竟不是亲生的,教你你听那是你赚了,教你你不听那也是你的事你父母的事,毕竟我花钱送你上学的不是我,毕竟你没学好以后当个好人还是坏人跟我关系也不大。。。。
I am very grateful to the teacher for not giving up on me. I always feel that many teachers can not do this. He can go to class to go to class to go happy. After all, it is not a biological one. I will teach you that you are listening to it, you are earning, and you are not listening. That is also your business for your parents. After all, it is not me who spends money to send you to school. After all, if you don't learn well, being a good person or a bad person has little to do with me. . . .
曾经看过一篇文章,她写的他的老师,老师经常给他们洗脑,讲哪个学生的成功事迹,如何学习,让他们不要气馁,这次考不好下次努力,可是她已经觉得他们班大多数人是烂泥扶不上墙了,她觉得老师说的话都是多余的,因为老师讲得多就烦了,有一天一个同学没忍住说:老师,你不觉得你在浪费时间吗,你讲的这些根本没人听。。。
one day ,I read an article, she wrote his teacher, the teacher often gave them brainwashing, telling which students' success stories, how to learn, let them not be discouraged, this time the exam is not good, but she already feels their class Most people don't get the mud on the wall. She thinks that the teacher's words are superfluous, because the teacher is too annoyed, and one day a classmate can't help but say: Teacher, don't you think you are wasting your time? No one is listening to what you said. . .
你知道他们老师怎么回答吗?
Do you know how their teacher answered?
他说:你以为我是讲给你们听得吗,我是讲给那些还在努力,找不到方向的孩子们听的,我想给他们点亮一盏灯,让他们走上正确的道路,我浪费的是你们的时间,可是能牺牲你们成全他们,我觉得太值得了,同时感谢你们的铺路,下课。。。
He said: Do you think that I am telling you what to listen to? I am telling to the children who are still working hard and can't find directions. I want to light them up and let them take the right path. I am wasting your time, but I can sacrifice them to fulfill them. I feel that it is worth it. Thank you for paving the way and taking classes. . .
我没办法完整把这件事细节记得很清楚,但是这件事一直印在我的脑海里。
I can't completely remember the details of this matter, but it has been printed in my mind.
我一直觉得你上课睡觉,逃课,旷课,打架。。。老师能狠狠批评你,那是老师还没有放弃你,你应该感谢他没有对你视若无睹,因为他本可以不管啊,对的,你说那是他的工作,他的职责,可是我想问你,你会一天8小时每天都努力工作吗?你不会!你会开小差,玩手机逛微博、豆瓣、知乎,QQ,微信,Facebook各种聊,老师也跟你一样!他原可以没必要那么尽职尽责的去做,可是他做了,他在尽自己的力,让你往对的方向走,他在引导你。他害怕你出社会变坏人,害怕你没学好后出社会发现书到用时方恨少,回来怪他当初没有好好拉你如正轨让你及时止损;害怕你变成坏人后,做了无法挽回的坏事,你父母那炽热的目光;
I always feel that you are sleeping in class, skipping classes, absenteeism, and fighting. . . The teacher can criticize you, that is, the teacher has not given up on you, you should thank him for not turning a blind eye to you, because he could have ignored it, yes, you said that it was his job, his duties, but I want to ask You, will you work hard every day for 8 hours a day? you will not! You will drive a small gap, play mobile phone to visit Weibo, Douban, know, QQ, WeChat, Facebook chat, the teacher is just like you! He didn't have to do it with due diligence, but he did it. He was doing his best to let you go in the right direction. He was guiding you. He is afraid that you will become a bad person in society. If you don't learn well, you will find that when you find out that the book is used, you will hate it. Come back and blame him for not pulling you as you are on the right track, so that you can stop the loss in time. If you become a bad person, you will be irreparable. Bad things, the hot eyes of your parents;
其实老天一直在善待我,谢谢对我的厚爱,让我的人生出现了那么多善良的人,他们都很酷很棒。祝老师们教师节快乐,同时希望在校的学生好好学习技能,这样以后在取经道路上再也不用担心打怪技能不够了,猪八戒有猴哥,而你只能靠自己,加油!
In fact, God has been treating me kindly, thank you for your kindness, so that there are so many kind people in my life, they are very cool and great. I wish the teachers a happy Teacher's Day, and hope that the students at the school will study their skills well, so that they will no longer have to worry about the skills of fighting monsters on the road. The pigs have monkeys, and you can only rely on yourself, fighting!!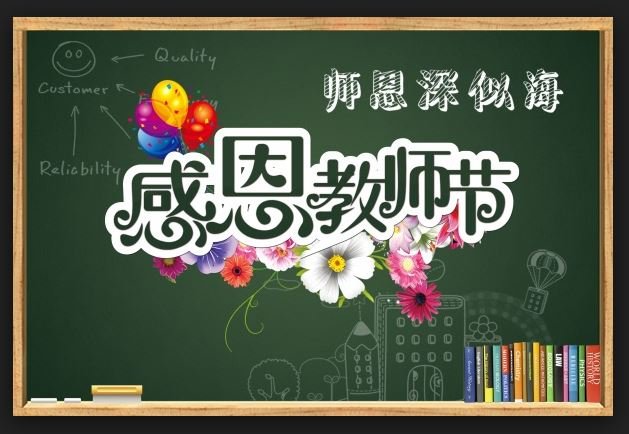 文中图片均来自网络