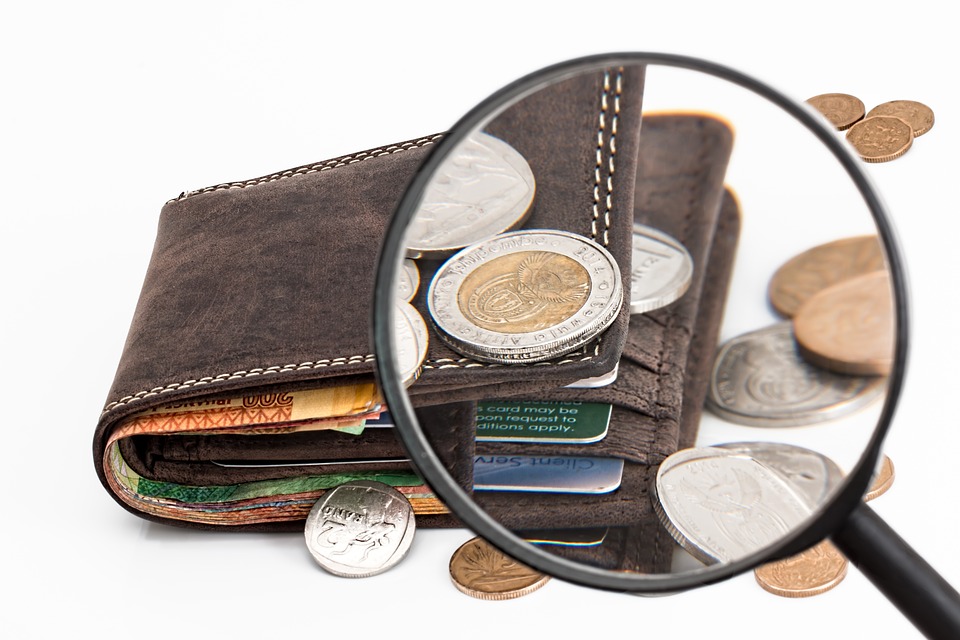 ---
I think one of the very special features of cryptocurrency is the wallet. Not like traditional stock or asset which you can only put it in the exchange or print it out as a paper. Cryptocurrency's wallet feature is a significant improvement which provides an innovative and convenient method for owner to store they money.
我認為錢包是虛擬貨幣中一個非常特別的功能,不像傳統的股票或是商品,你只能把它存放在交易所,或是列印出來。虛擬貨幣的錢包功能絶對是一個十分強大的進步,它提供了一個非常創新跟方便的方法去讓我們存放跟管理我們的虛擬貨幣。
I bet every one of you have the experience of using the wallet to store your altcoin, no matter online or offline. And I bet every one of you must have heard from you friends that you have to properly protect your wallet, including the password, private key or backup, etc. However, is it enough?
我相信你們每一個人都有使用錢包的經驗,無論是線上還是線下的錢包。而我亦相信一定有人曾經訴過你,一定要好好的保護你的錢包;無論是密碼、私匙、還是備份等等。但這真的已經足夠了嗎?
The reason I am writing this post is, when I browsing around Reddit yesterday, I saw a post which mentioned about an incident of a cryptocurrency wallet. Actually, I think I should not only call it an incident, it should be a scam. If you want to see the full detail, you may simple click on the link I provided above. But please let me give you a brief summary of it.
我寫這篇帖子的原因是我昨天在Reddit看到了一個帖子,帖子是關於一件銀包的事件,大概說事件也都說輕了一點,我應該說這是一個詐騙事件吧。大家如果想要看事件的詳情的話可以按我以上的連結去看。不過,也請容小弟向大家略略的說明事件的來龍去脈吧。
The story starts from a user who purchased IOTA, and he would like to use a wallet to store it. And, you know, IOTA stores the coins in the tangle so actually user can connect his stash using any of the wallets as long as he use his unique seed. So, the user downloaded a seed generator and generated the seed for the transfer of his IOTA.
故事起源於有一位用戶他在交易所買了IOTA,而他想要把這些IOTA都存放錢包裏面。而大家都知道,IOTA是使用糾纏技術去儲存貨幣的。所以,用戶們其實可以使用他自己的獨特種子(大概可以說是一條私鍵吧)去連結他的IOTA跟自己的錢包。所以,這位用戶他在網上下載了一個種子的生成器,然後生成了一條種子號碼去傳送他的IOTA.
And that was the nightmare start, after he transferred his IOTA from the exchange, he though his altcoins were properly safeguarded, and went to sleep. However, the next day when he checked the balance, he found that it become 0. And that's why he posted it on Reddit and tried to find the solution for it.
而惡夢就這樣開始了,當他的IOTA完成傳送後,他以為他已經好好的保護了他的虛擬貨幣了。然後,他就去了睡覺,但第二天一早起來,他卻發現他戶口的結餘竟然變成了0。所以他就在Reddit發帖,想要尋求解決的方案。
After a lot of discussion from different people all over the Reddit community, he found that it is because he downloaded a scammer's generator. And when he double checked the generator, he found that actually the generator generated the same seed every time. And that's it, all his IOTA was gone, and it was about 50 BTC. I cannot imagine how sad he could be.
而經過Reddit社區中很多不同用戶的討論跟研究後,他最後發現原來問題是出在他所下載的種子生成器上,因為原來他所下載的生成器是一個騙子所上載的。而當他再次檢查那個生成器時,他發覺這個生成器原來每次都是生成同一條種子號碼。這就完了,他所有的IOTA都完了。而他粗略地估計,他大概損失了價值50個BTC左右的IOTA吧。我是不能想像他能有多傷心了…
I wrote this post here would like to remind you all that only password, private key or backup is not enough to safeguard your altcoin. Especially when there are ICO almost every day, you can never sure that whether a wallet of those related tools is safe to use. So, please do pay attention when you try to transfer your altcoin to the wallet, and do perform some more research on whether the wallet is safe to use. As you all known, for altcoin holders like us all hate scammer, and please don't give them a single chance to steal the coins from you.
而我寫這篇帖子就是想要提醒大家,密碼、私匙、或是備份,其實都並不一定足夠去好好保護你的虛擬貨幣,尤其是近來接近每天都有ICO在上埸(雖然中國現在是限制了…),你基本上不能確定那種錢包或是那種技術是一定安全的。所以,在你傳送你的貨幣去錢包的時候,請打醒十二分精神;而且,請先對你的錢包,或是各種工具先做一做資料搜集,以確保它的保險程度。像我們這些虛擬貨幣持有者,最痛恨的就是這些騙子,不要給他們任何一個機會去偷走你的血汗錢啊。
May the coins be with you.
願貨幣與你同在。
---
Thanks for reading, I hope you enjoy it!
And please follow me and see my other post if you like it: @victorier
感謝你的閱讀,希望你會喜歡!
如果你覺得不錯的話請你追蹤我,也可以看我其他的文章: @victorier