Foodie's diary #66---The late night canteen part 6. 吃货日记#66---深夜食堂不可辜负。
Hello Steemians 💛一顿简餐,你选择中式还是日式?当你下午有正事,要吃顿简单的午餐,你会选择中式的面还是日式的呢?很多人吃饭都是没有辣椒就不开心,或者味道太清淡就开始抱怨,所以这也导致很多中式的面或者饭都开始加重口味,味道越来越咸,辣。当你口味越吃越重的时候,再想回头吃些清淡的日式拉面,或者炒饭,就有些不适应了。这个生鸡蛋拌饭,上面撒了紫菜条,味道很香阿。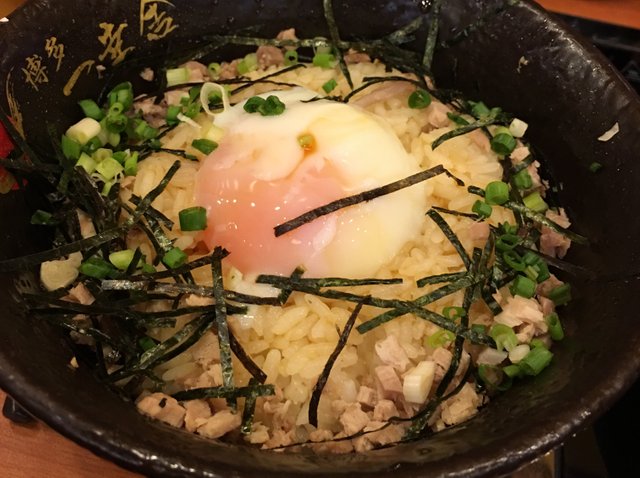 When you have a simple lunch in the afternoon, will you choose a Chinese style or a Japanese one? A lot of people are unhappy if the meal don't have chilli, or they like to complain if the taste is too light, so this also leads to a lot of Chinese style noodles or rice began to increase the taste, taste is more and more salty, spicy. When the more you eat, it's harder for you to go back to the lighter. When you return to Japanese ramen, or the Fried rice, you're not comfortable with it. This raw egg is mixed with rice, topped with seaweed, it's very delicious.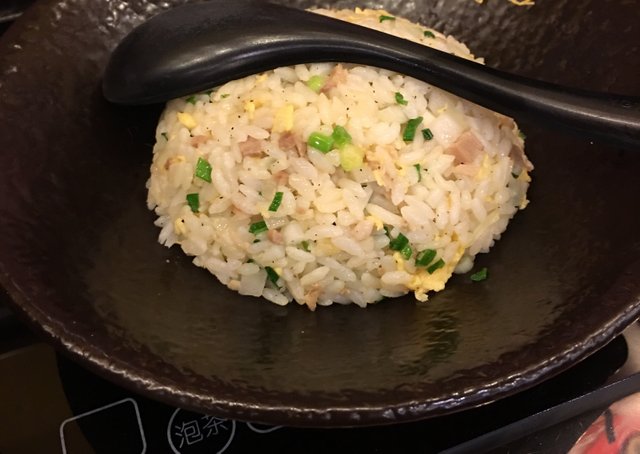 今天好像又在不合适的时间发吃的了,希望朋友们不要打我,不过这粉面的魅力可真是不一般,我这还没写完文章,已经饿了,一会可能要再吃顿夜宵了。所以最后我发现,发美食文章的饿不是单方向传染的,是360度发散的。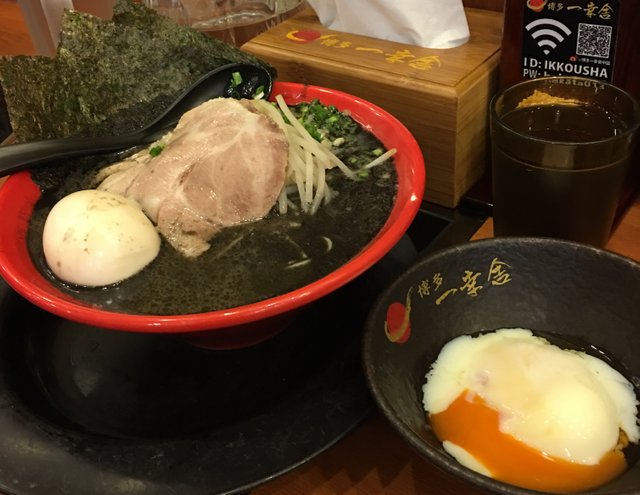 Today seems to be in is not the right time to eat again, the hope friends don't hit me, but this charm on the surface of the powder is not the general, I haven't finished writing the article, has been hungry, for a while may want to eat the food taken late at night. So in the end, I found that the food articles were not only infected in one direction, but in 360 degrees.
拉面里大片的猪肉片,还有熬了一整天的浓汤,味道真是浓郁,再加上一整个主鸡蛋,感觉一整天的营养的补充了。
The large pieces of pork in ramen, and the thick soup that lasted all day, the flavor is very rich, add a whole main egg, feel the nutrition of the whole day complement.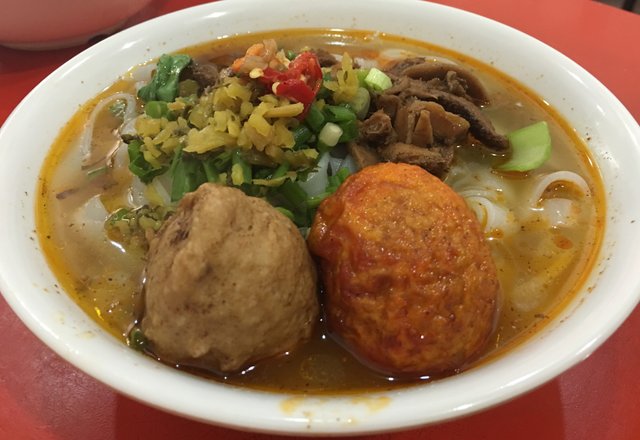 中式的粉面包括河粉和细粉,加上辣椒,酸菜,和各种牛肉丸,鱼丸,重口味的湖南米粉,吃起来真带劲阿。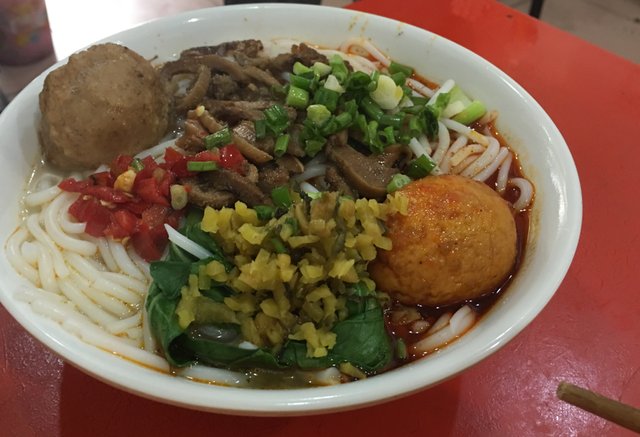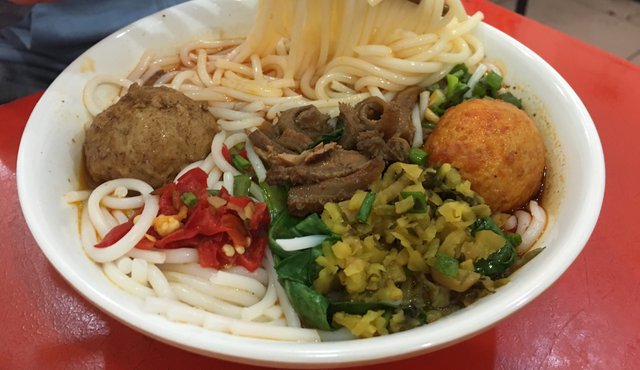 The noodles of Chinese style include river meal and fine powder, add capsicum, pickled cabbage, and various kinds of cow meatballs, fish balls, heavy flavor of hunan rice noodles, taste really interesting.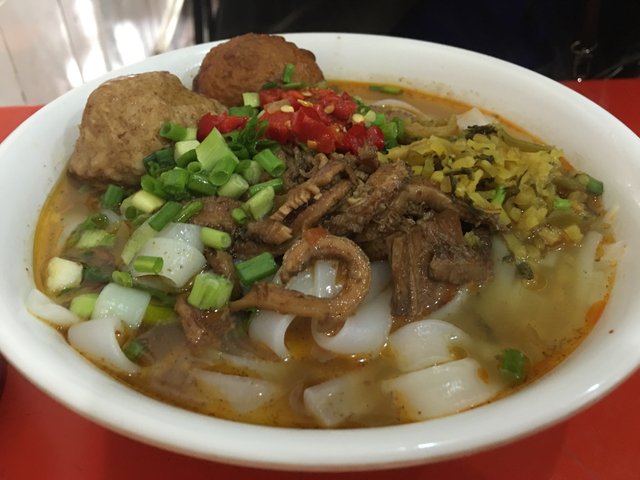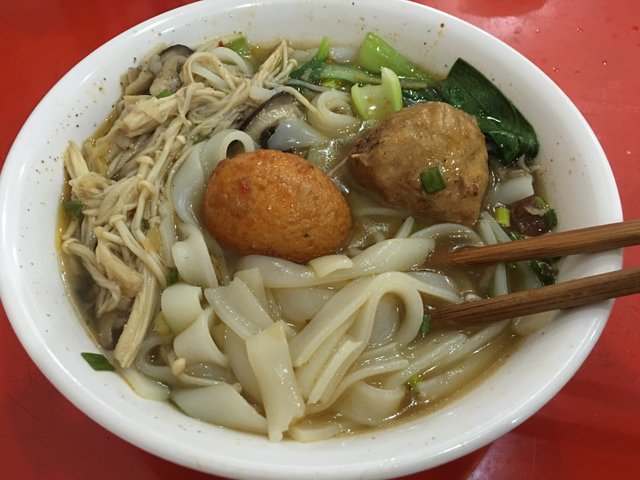 希望大家继续支持我,关注我,给我点赞噢!
I hope you continue to support me and follow me. Don't forget to vote me!
Rainie💖💖💖