大家好,這是@jubi 的谷哥点名題目是興趣。說起興趣,當然不得不提旅遊,但這次反而想讓大家回想第一次去旅行的經驗,有時候,當我們習以為常時,卻忘記初心,忘記了喜歡上旅行(或是你的興趣)原因是甚麼。
Hello all steemit friends! The topic of @jubi competition is habit. Definitely, as a travel addict, I have to write something about travel. But this time I wish to let you to think back your first travel experience. Sometime, we would forget the first reason falling in love with our habit, when we get used to do it.
---
能夠四處遊歷,真的很感恩自己的幸運。
To be honest, I am thankful that I am able to travel.
社會經濟進步,網絡資訊發達、廉航等平價航空增多,相比以前,現時人們的確是很容易「話走就走」。
Compared to the past, it is easier for us to leave and go travel whenever we want, thanks to advanced technology, internet and budget airline, etc.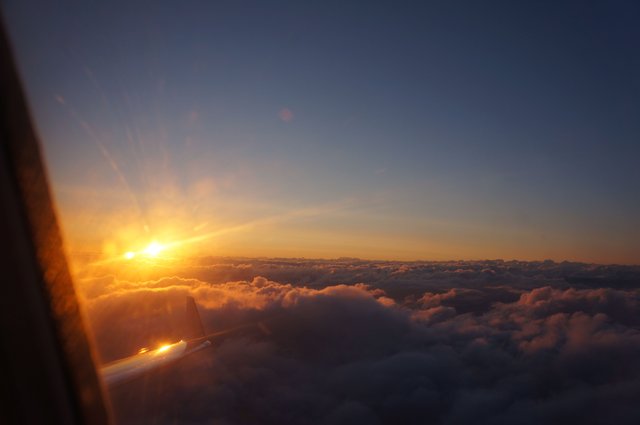 然而,當出走後回來時,總會想到一些想離開看別處風景、卻沒有能力的人。這些人有些是家庭經濟環境不許可、也有些是身體狀況沒辦法能支撐長途跋涉的走動,以致只能乖乖地留在香港。
When I come back to my hometown, however, sometimes it reminds me of the people who wish to go outside but never have chances. Those may be come from grassroots families, or have physically disabilities to travel. So the only thing they can do is to stay at their hometown.
早前,有幸參加一個義工團,陪伴一些從未離開過香港的老人到台北遊覽。坦白說,對於年青人來說,這些義工團是很沉悶,沒有自由活動時間讓你到夜市瘋狂買小吃、也沒法能參觀新穎有趣的景點、還要清晨就要起床開始一日行程。但是,當看著銀髮的老婆婆,手拿著太陽花袋子、坐在椅子上腳fing fing,臉上帶著期待下一個景點的神情,就會覺得一切都值得。這讓我想起了以往初次旅行時的心情,同樣是帶著興奮和想要探索的新鮮感。
Recently, I was lucky to participate in a voluntary service to accompany a group of elderly to travel from Hong Kong to Taipei. This is their first experience to go abroad. Frankly, it was boring for the youngsters to join such tours as we can't have free time to walk along, crazy shopping, eat all the delicious food or visit those brand-new spots. We even had to wake up in the early morning and start a whole day packed schedule. But once we saw the grey-haired were so happy and looked forward to next destinations, it's all worth it. They just reminded me of my first travel experience. Similarly, I was full of excited and couldn't wait to explore everything.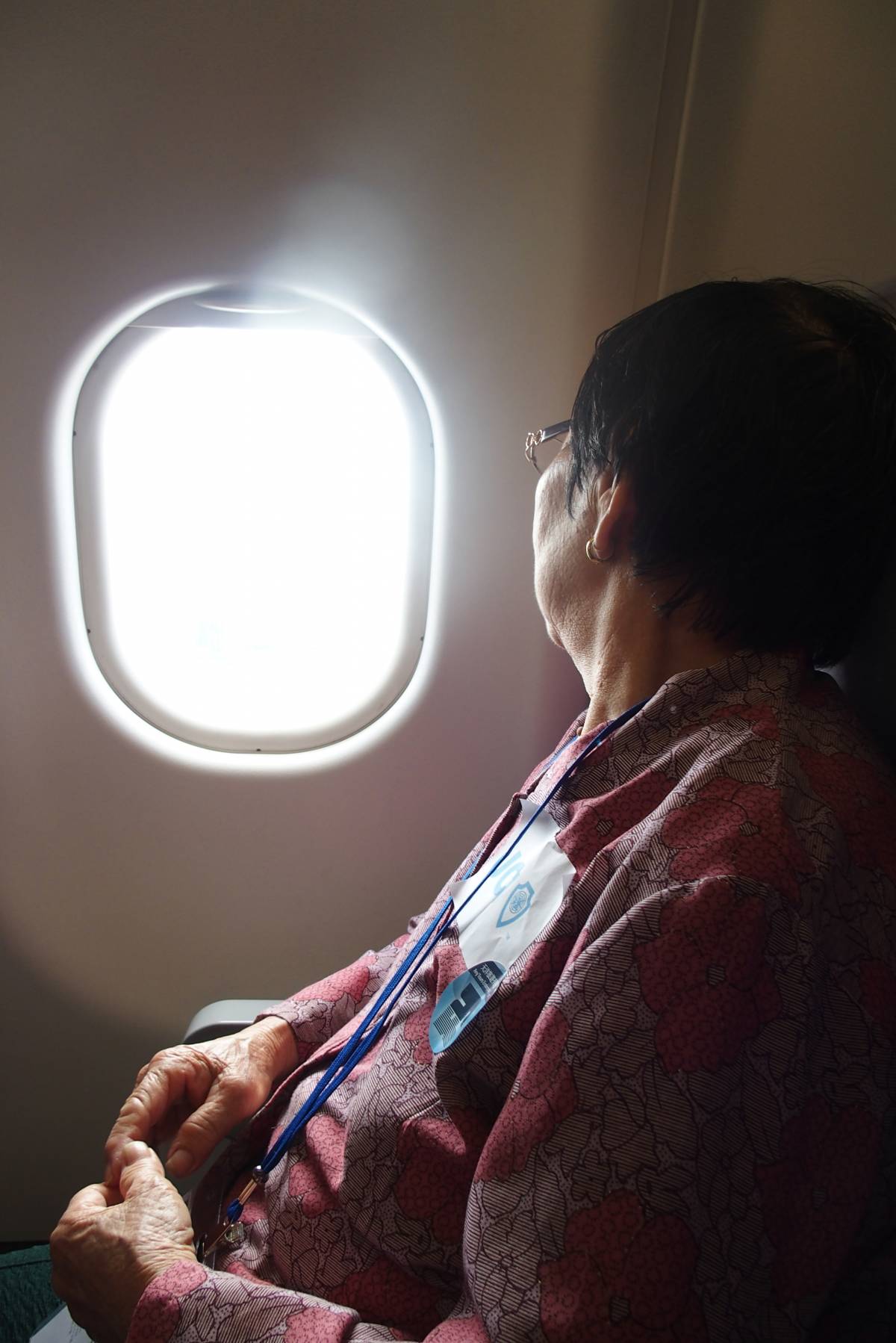 當人喜歡一個事物,總會想向別人分享。而我喜歡旅遊,也想把旅遊的美好帶給其他人。這樣想來,便不會計較這次旅程有幾多事情想做而未能做,而會努力希望帶給這班老人家一個難忘旅行的經驗。
I believe that when you really love something, you definitely want to share with others. For me, I love travel so I wish to bring the good sides of travel to others. In this sense, I would not be upset about what I lost in this trip. Instead, I want to try my best and give the best to those elderly.
當我們習慣擁有時,想想一些一直渴望而不曾擁有的人,讓我們更珍惜所有。
When we get used to have something, let's think about those who have never had. Then we would cherish what we 've already had.
---
你的支持,是我繼續寫作的動力!請upvote和follow @travel-addict!
**If you like my article, please upvote and follow @travel-addict **
Previous articles:
Once is enough, no more bus ride in Sabah! 沙巴/亞庇:不敢乘搭的交通工具
The mystery of coral reef loss of Mermaid Island 美人魚島珊瑚枯死之謎
Definitely a must have for sushi fans!@Sushi Dai, Tokyo Tsukiji Outer Market东京美食朝圣-筑地寿司大
Looking for lost human touch in Taiwan 在台湾寻找失落的人情味
Art or Science? Why not both?@Singapore Art Science Museum艺术与科学不能并存?@新加坡艺术科学博物馆