今天去超市買東西被找錢後,收到了一張10元新幣鈔票, 仔細一看是帶有SG50 邊的,原來是新加坡兩年前慶祝建國50週年的限量版鈔票。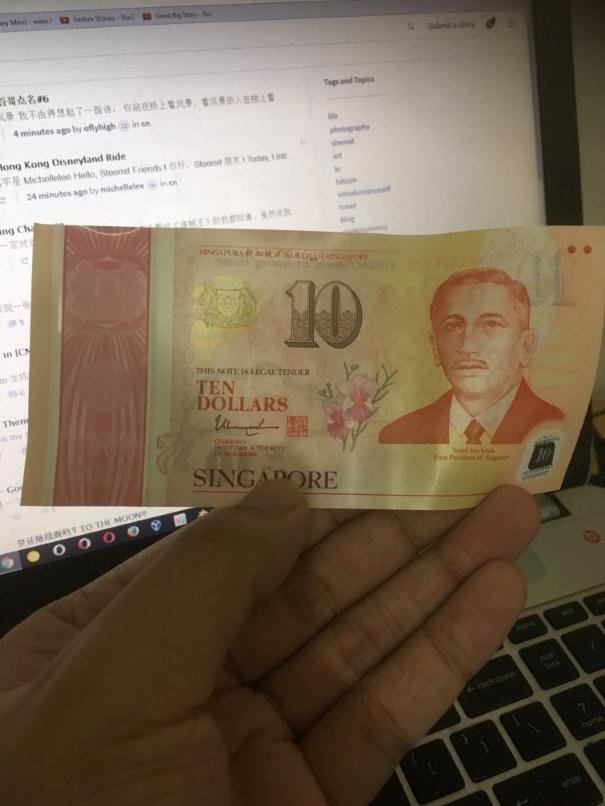 本來還以為是很值錢的東西,因為我記得兩年前出來時很多人特地排隊去買的。。
Singapore, 18 August 2015…Prime Minister Lee Hsien Loong today unveiled a set of six commemorative currency notes >to celebrate SG50. The commemorative notes, issued by the Monetary Authority of Singapore (MAS), comprise a $50 >polymer note and five $10 polymer notes. Together with a set of three commemorative coins launched in April this >year, the notes complete the set of SG50 commemorative currencies issued by MAS to mark Singapore's 50 years of >nation-building.
後來仔細想想,如果值錢就不會這麼輕易的落到我的手, 所以上網查了下
果然是因為它的數量太多了。。。
SINGAPORE (THE BUSINESS TIMES) - Those SG50 notes that were supposed to be a special edition? Well, there's now >too many of them.
Despite the long queues which formed when they were first issued, demand turned out to be underwhelming, or on the >flip side of the coin, supply was overwhelming.
BT has learnt that only 40 per cent of the SG50 notes have been issued since they were unveiled last August by the >Monetary Authority of Singapore (MAS). Of the 20 million pieces of the S$50 notes and 75 million pieces of the S>>$10 notes printed, about six million pieces (close to a third) of the former and 32 million pieces (less than half) of the latter have been issued, going by data obtained from MAS.
說到錢幣, 讓我想起兩年前去Marina Bay Sands那裡經過一個錢幣展覽 Coin Fair, 看到很多人在那裡拿出稀有的錢幣來買賣。
這裡每張錢幣都可以標到10倍到100倍面值的價位, 很多都因為各種特殊原因而變得昂貴。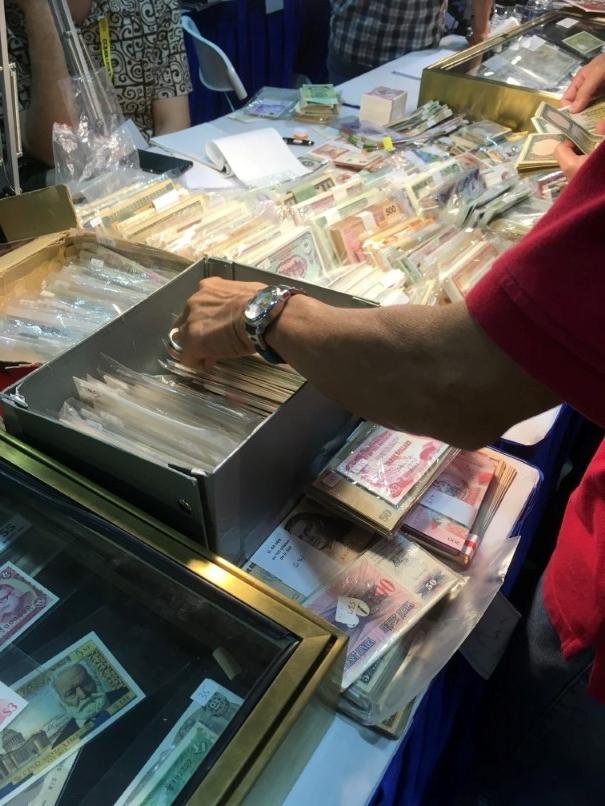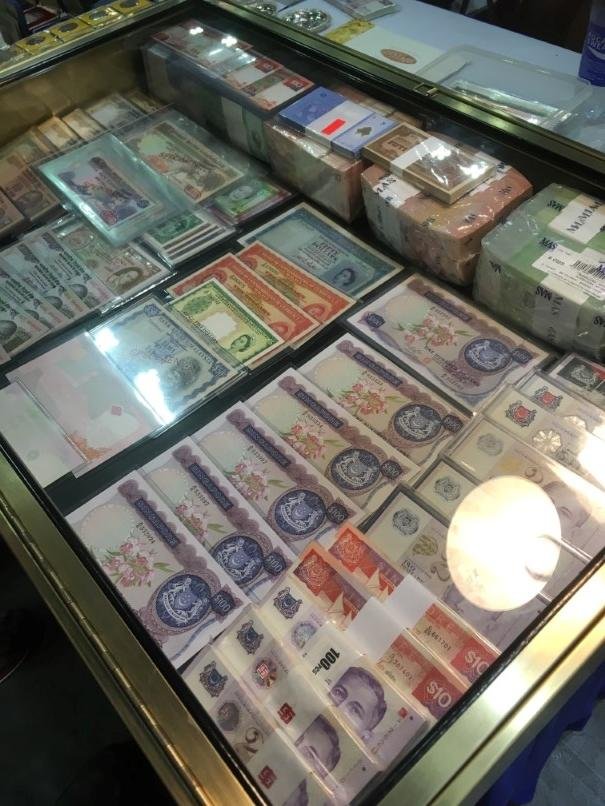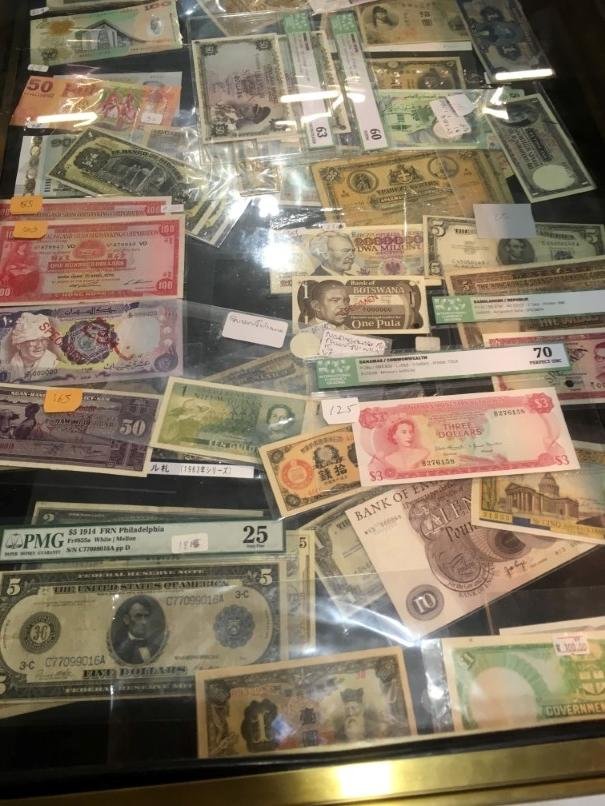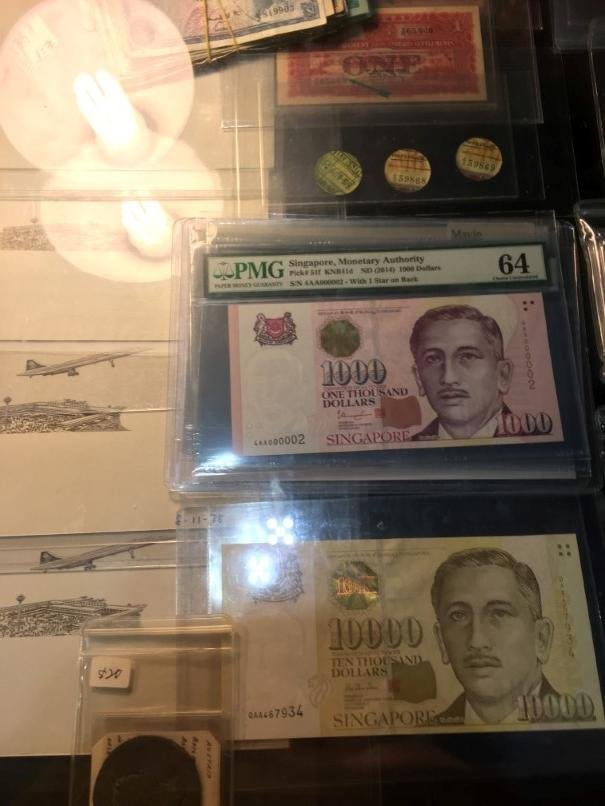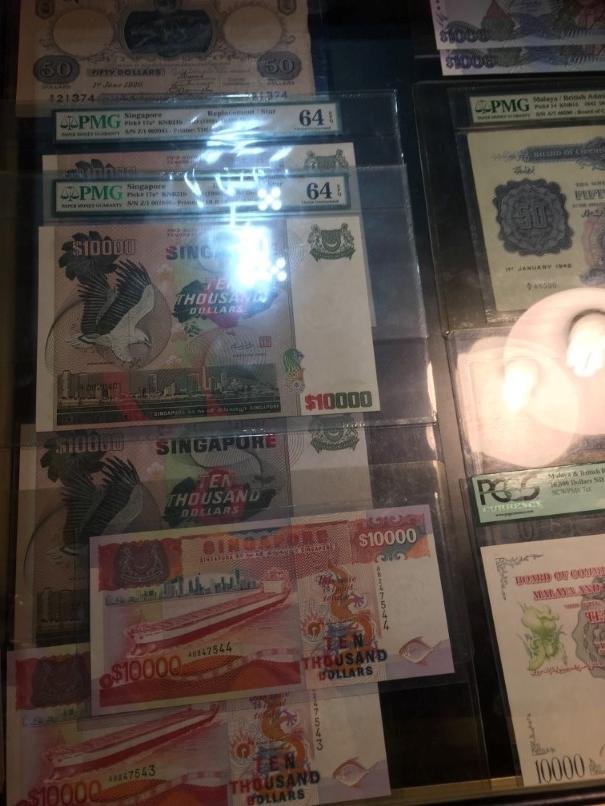 有些是因為號碼稀有 例如 111111111111, 或 2222222222222222 等等。。。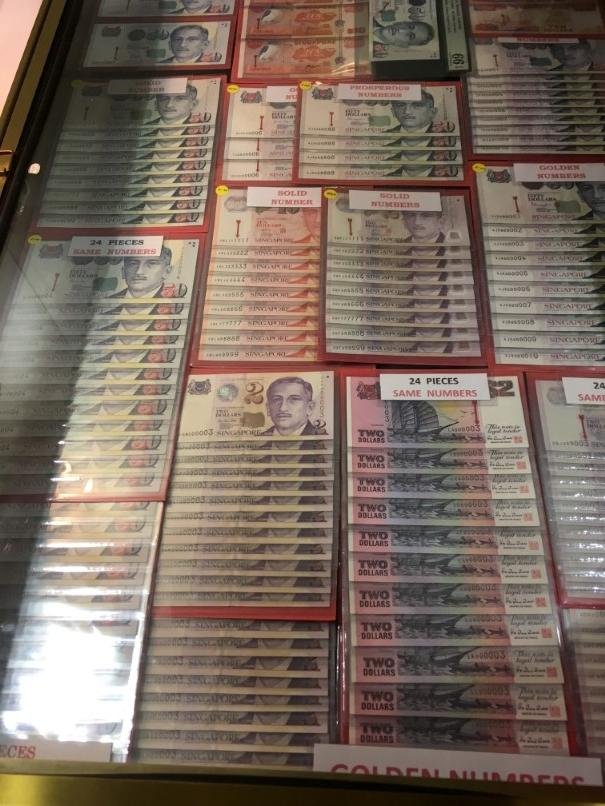 有些是因為很舊的限量版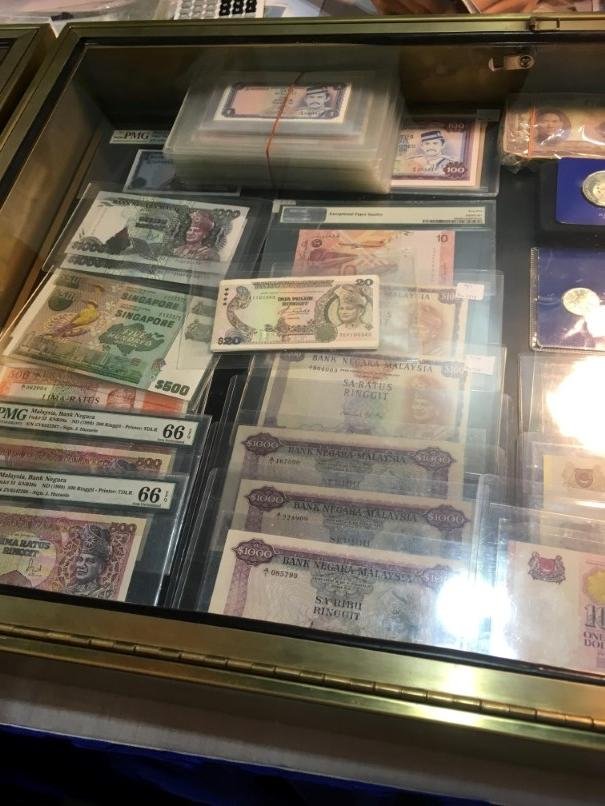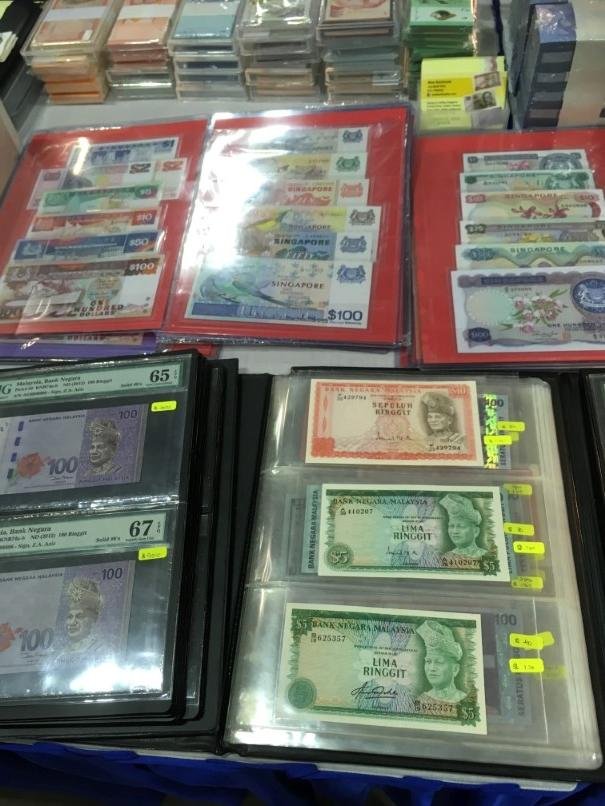 還有一些硬幣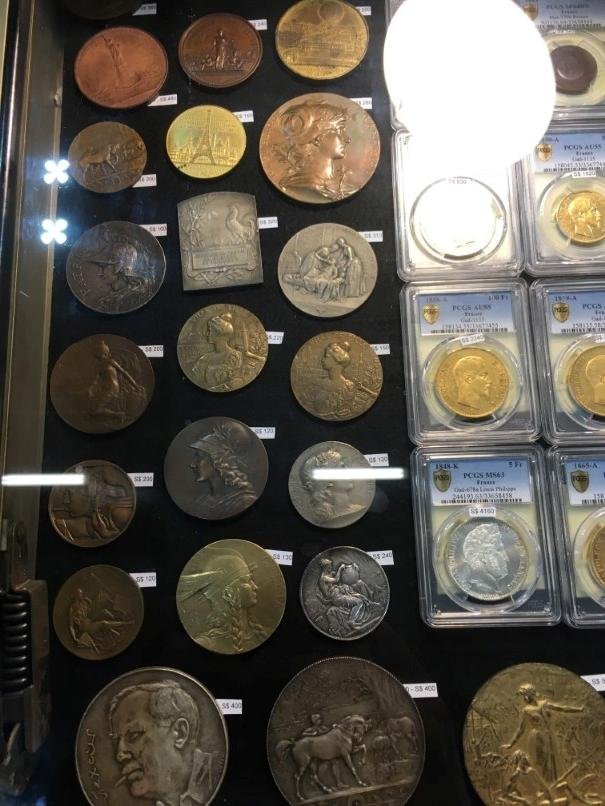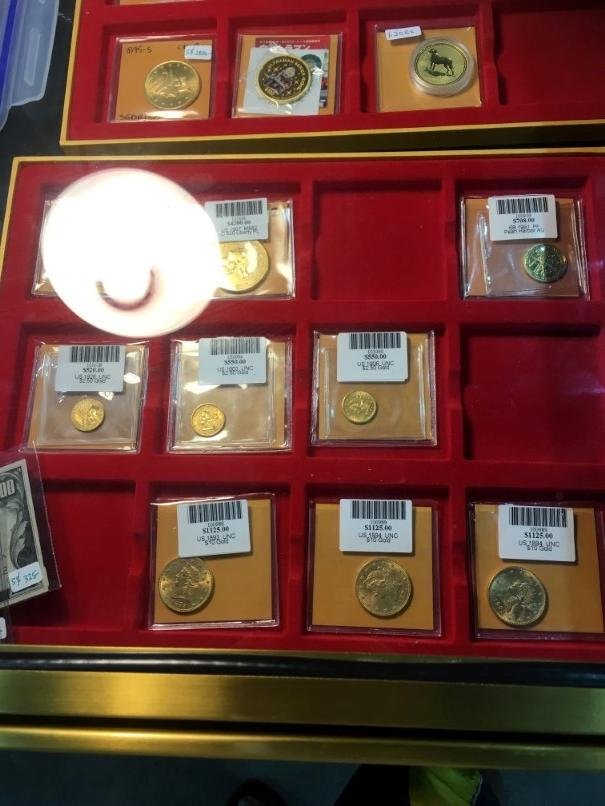 ---
然後看到一張數目驚人的鈔票, 這是整整 一百兆啊 。。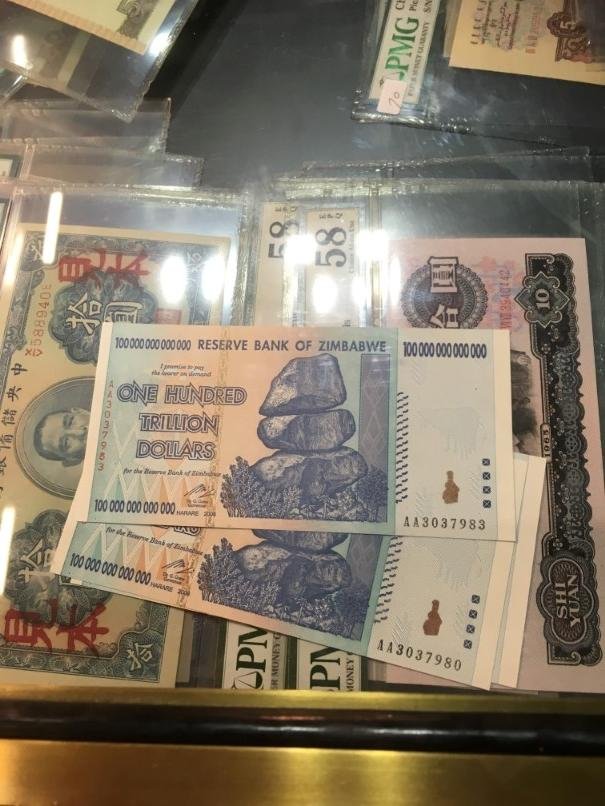 不過也只賣$50 新幣一張。。。
最後我用了兩塊錢新幣買了這張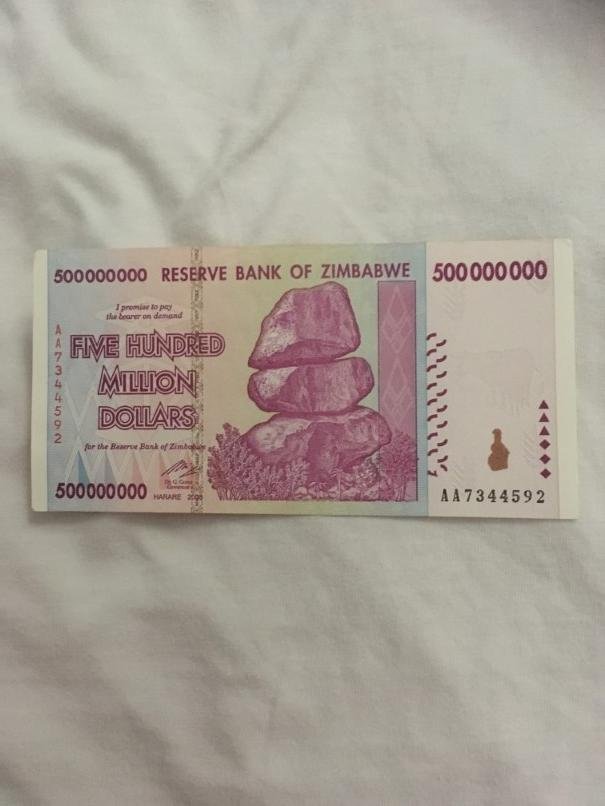 然後就突然變成了半個 billionaire 。。。 哇! 原來要變billionaire 就這麼簡單而已。。。