收集照片 收集生活 Collect photos, collect my life #1
The Mausoleum of Dr. Sun Yat-sen (中山陵) is situated at the foot of the second peak of Mount Zijin (Purple Mountain) in Nanjing, China. Construction of the tomb started in January of 1926 and was finished in spring of 1929. The architect was Lu Yanzhi, who died shortly after it was finished.
Reclining on mountain slope, the majestic mausoleum blends the styles of traditional imperial tombs and modern architecture. Lying at the mountainside, the vault is more than 700 hundred meters away from the paifang on the square below, which is the entrance of the mausoleum. There is a three-tier stone stand on which a huge bronze ding, an ancient Chinese vessel symbolizing power, perches. To the north of the square, the paifang towers high. Beyond is the 480-meter-long and 50-meter-wide stairway which has 392 stairs, leading to the vault. On both sides, pine, cypress, and gingko trees guard the way. At the end of the stairway is a gate which is 16 meters high and 27 meters wide. The tri-arched marble gate is inscribed with four Chinese characters written by Dr. Sun, "Tian Xia Wei Gong" which means "What is under heaven is for all". Inside of the gate, there is a pavilion in which a 9-meter-high stele is set, which is a memorial monument set by the Kuomintang (KMT). A few stairs up is the sacrificial hall and the vault.
In front of the sacrificial hall there stands a pair of huabiao, ancient Chinese ornamental columns, which are 12.6 meters high. The sacrificial hall is actually a palace of 30 meters in length, 25 meters in width and 29 meters in height. In the center of the hall a 4.6-meter-high statue of Dr. Sun sits. The statue was sculptured out of Italian white marble. The ceiling of the hall features the flag of the Kuomintang. Biographical information on Dr. Sun is available to visitors in the hall. North of the hall lies the bell-shaped vault, wherein lies the sarcophagus of Dr. Sun.
Architectural influence of the Mausoleum's design is evident in Taiwan's Chiang Kai-shek Memorial Hall.
仿佛一夜之间
桂花就全开了
明孝陵4号门内玉兰路边
猝不及防涌入鼻腔的香味
让人沉醉 流连忘返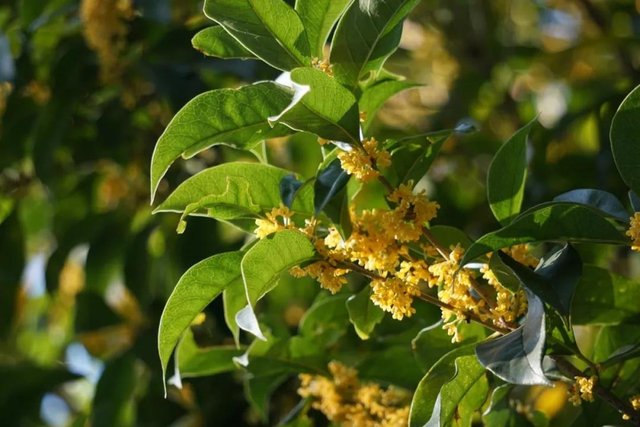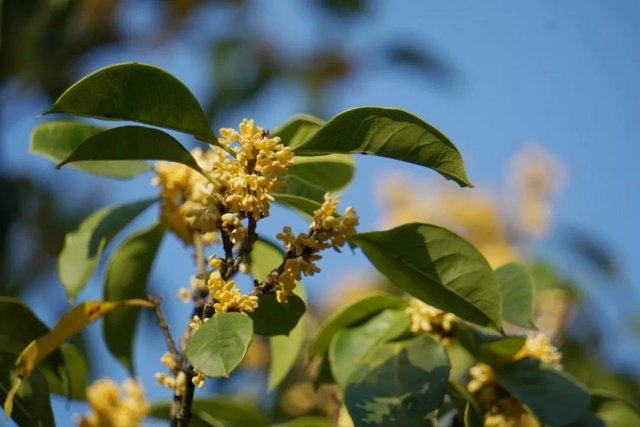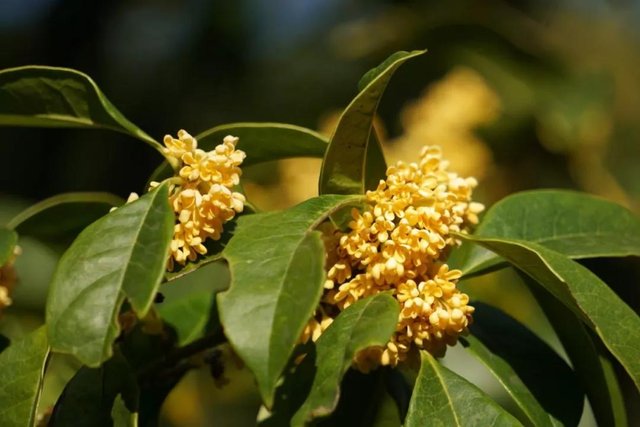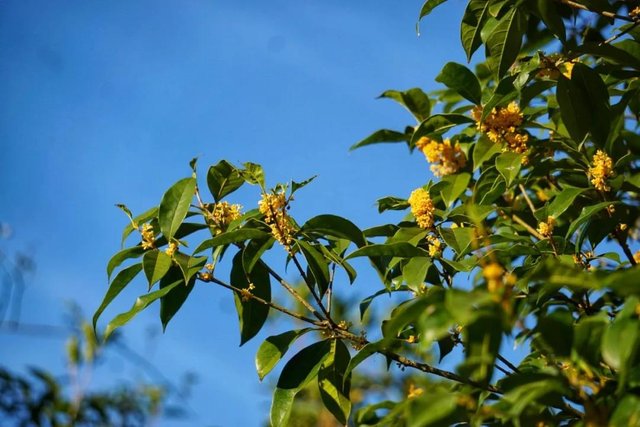 石象路的秋色已渐渐显露
游人或独自漫步或携着家人
走走停停 拍照打卡
享受这份只属于秋天的美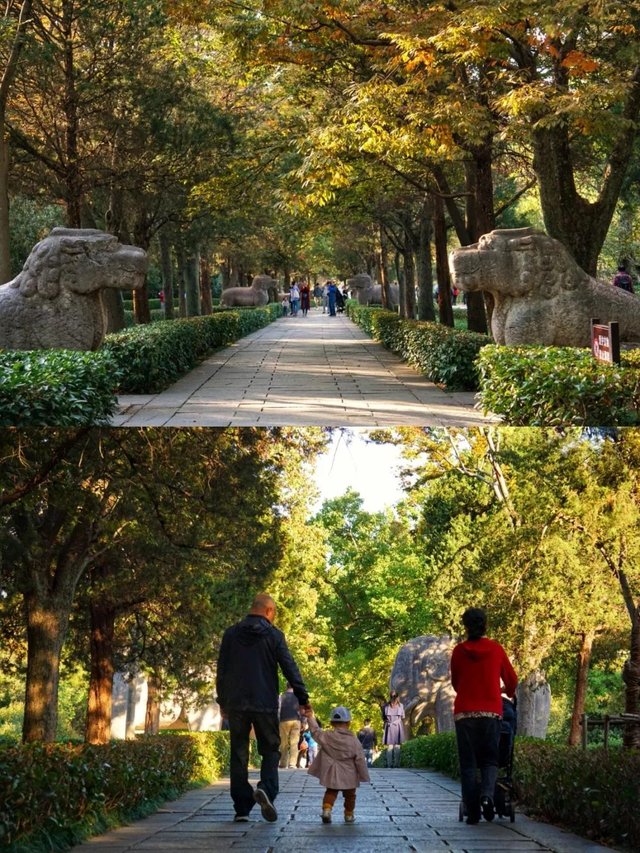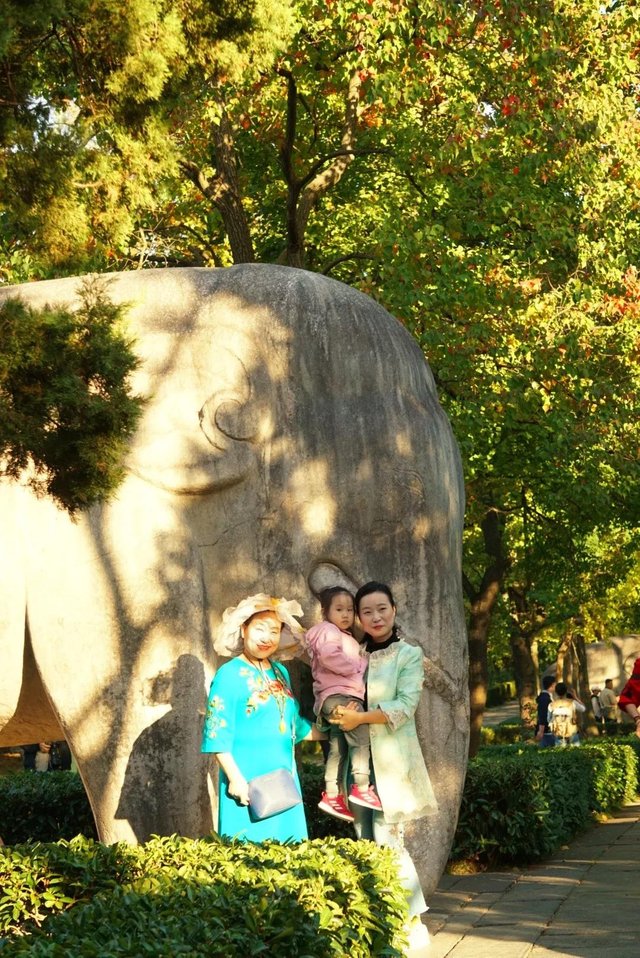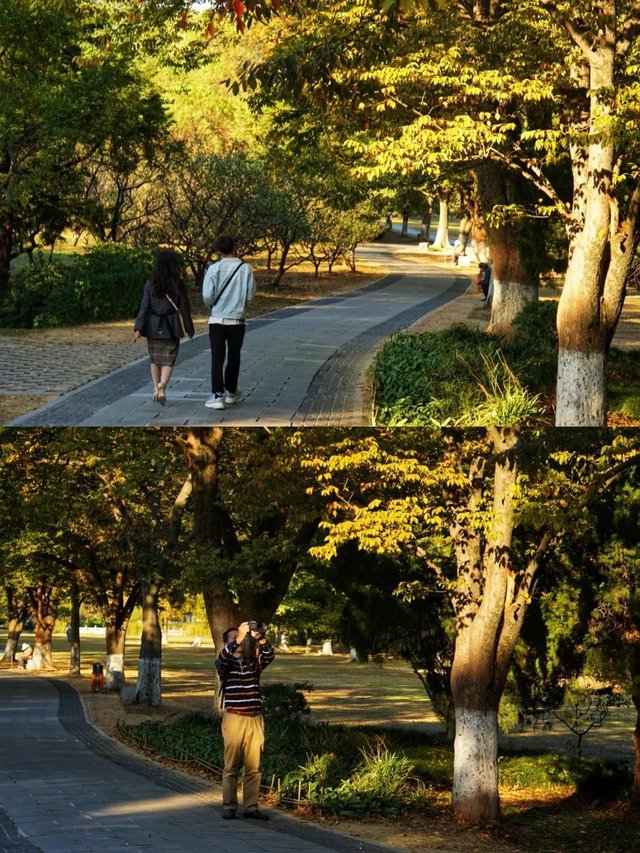 秋叶泛黄
只想和你牵手
举起相机 记录美好瞬间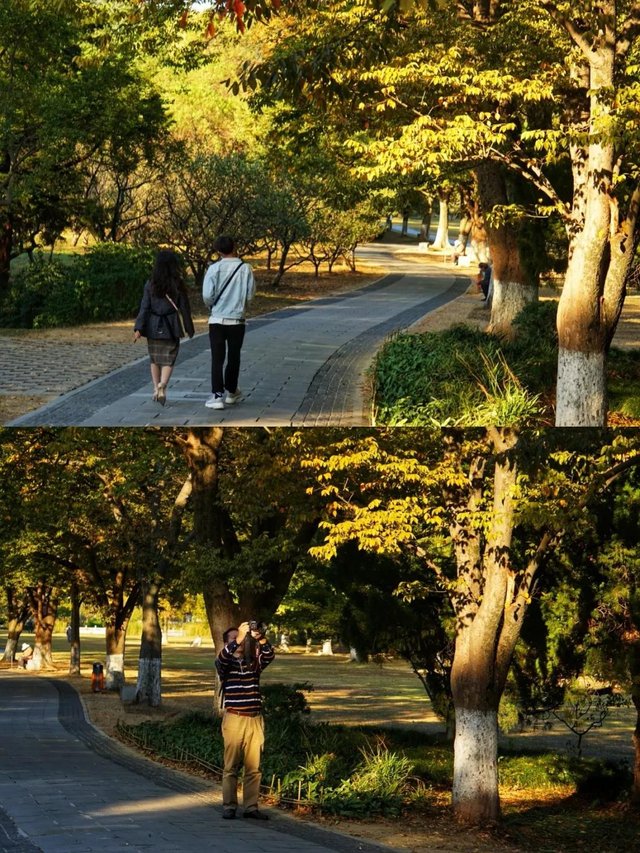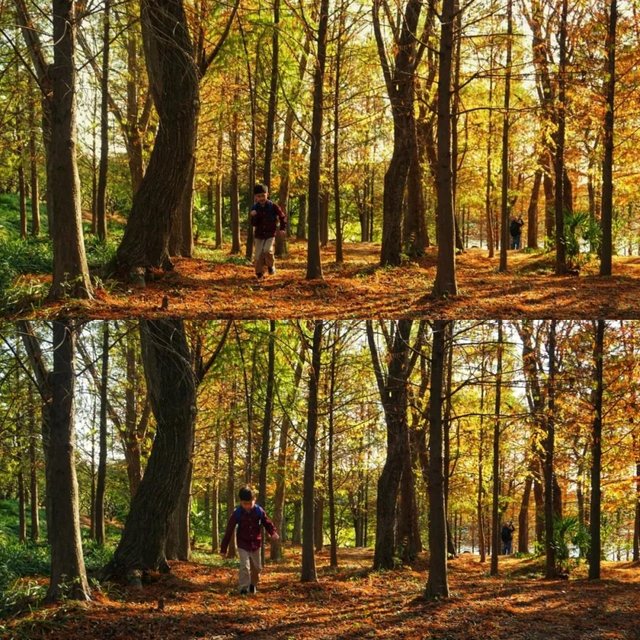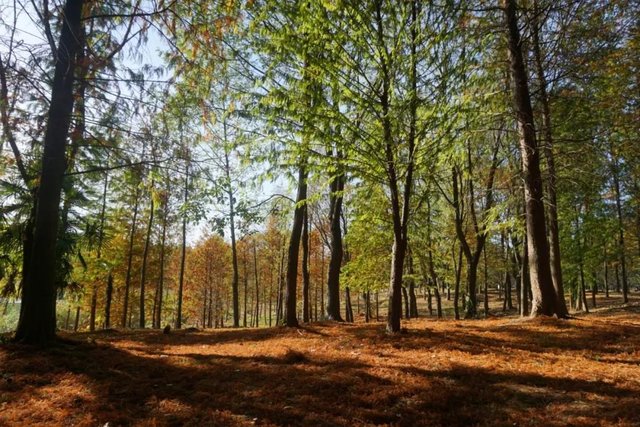 满地金黄的水杉落叶
嬉戏奔跑的儿童
执手相伴的情侣
还有夕阳西下的余辉
是秋日傍晚最美的画卷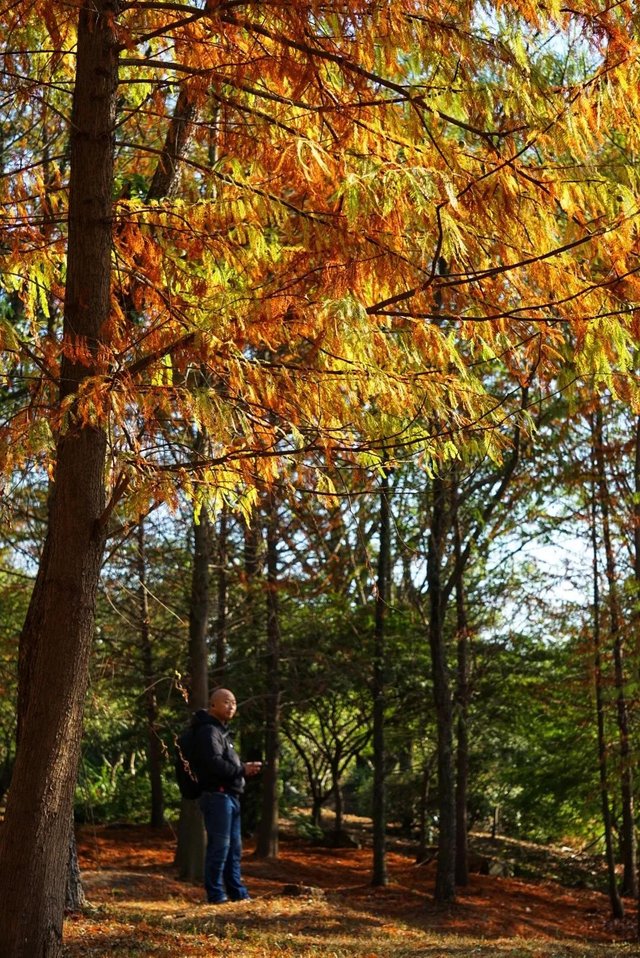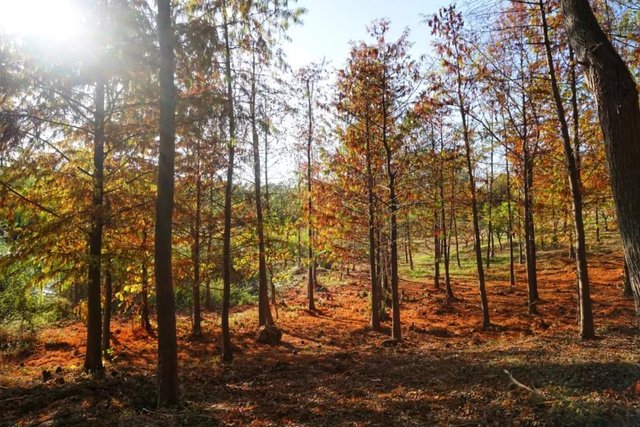 ---
I am @sunnyjolly! Dreaming a dream,it's @sunnyjolly!Thank you for reading my posts!