Abstract: Starting Oct.1 it is the 8-day long national holiday. In the past I just take walks and rides in downtown Shanghai as suburb park and other tourist attractions are crowded. The newly built Huangpu River park is a good choice to visit.
马上要到从未有过的国庆加中秋连续8天的长假,国内的同学们你们准备好了吗?对于黄金周启动以来我几乎没有在长假出游过,在国内旅游吧无非就是从一个人山人海的地方转移到另外一个人山人海的地方看人, 出国要花平时两三倍价格的机票酒店还要提前很久预定才行。 不想人挤人也不想当冤大头,这个时候通常我会选择去上海市中心轧马路,只要避开传统的旅游景点一到长假市中心是非常安静舒服的。
推荐的方式是 骑一辆小黄车,逛逛那些租界里的老洋房老马路,路边随便一栋挂着历史保护的小洋房都影藏着许多历史和故事,还有各种小店卖大开眼界的收藏。骑累了,走不动了,在路边的小餐馆里歇歇脚补充能量,是闹中取静悠闲放松的假期安排。武康路,复兴路,湖南路,衡山路,常熟路,高安路都是推荐的骑行线路,有机会来上海的不要错过哦。
除此之外,上海浦西沿着黄浦江新打通的滨江大道也是闲逛的好去处,可以沿着虹口区北滨江可以一直逛到徐汇区的南滨江,吹着小风看看风景非常惬意的,卢湾滨江这一段是这个夏天刚刚打通的,马路对面就是世博园和造型像一只白色飞碟的梅奔中心。
Huangpu Riverside park Luwan section, opened this summer.
On the other side is EXPO park and the largest indoor arena(about 18,000 seats), it has the shape of a UFO.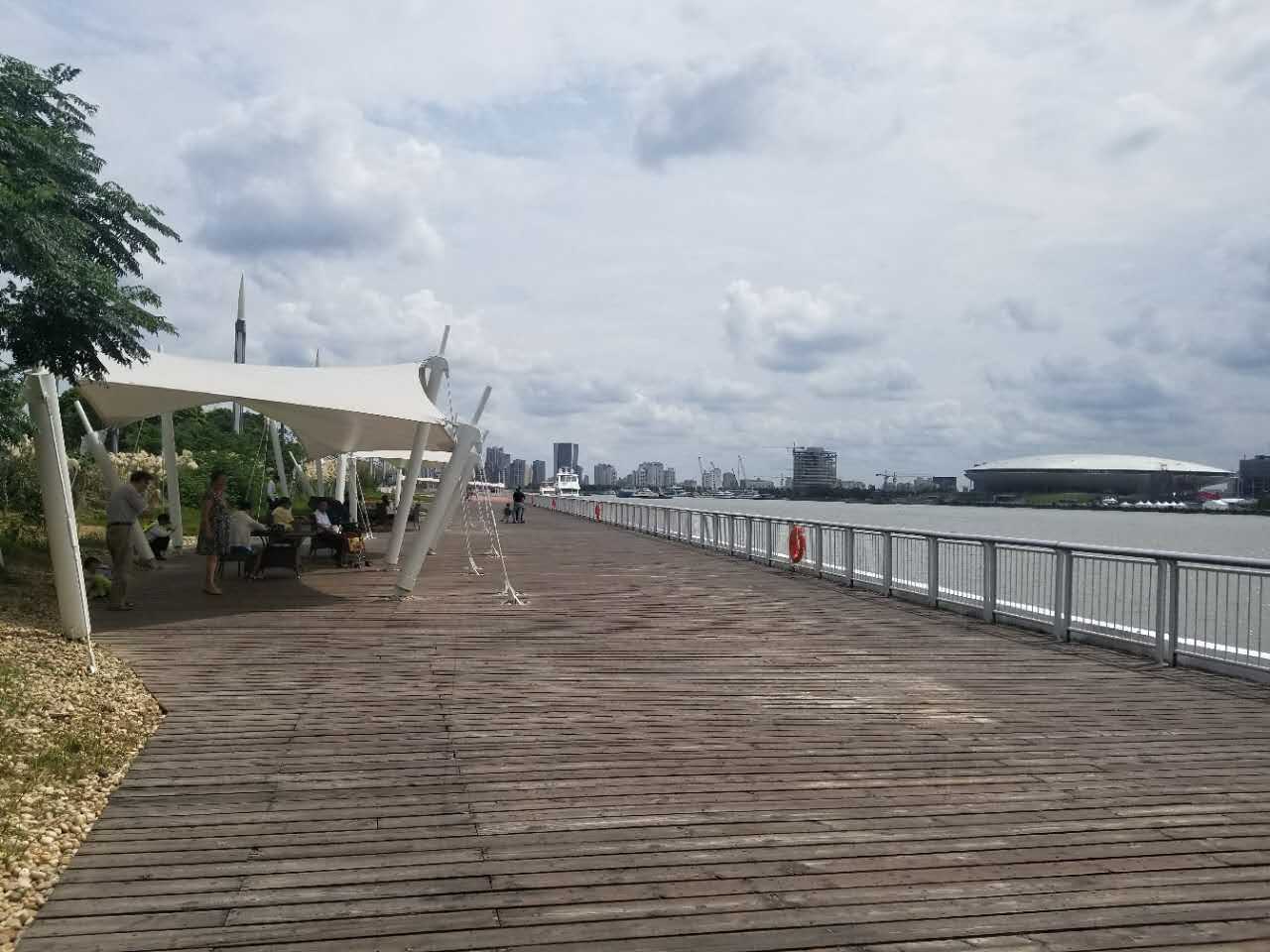 Private boat dock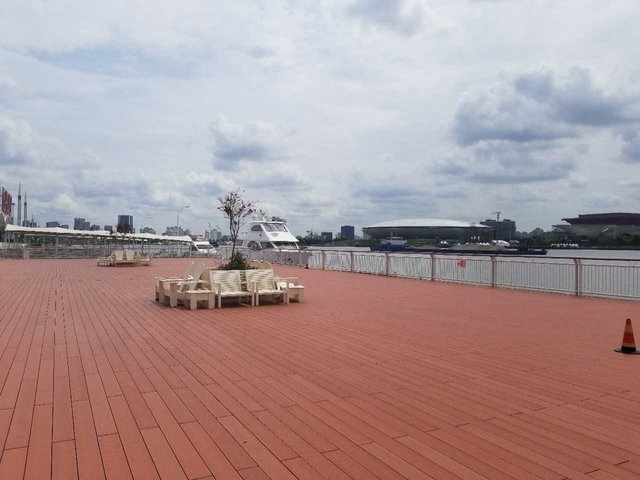 Cross-Huangpu river bridge
卢浦大桥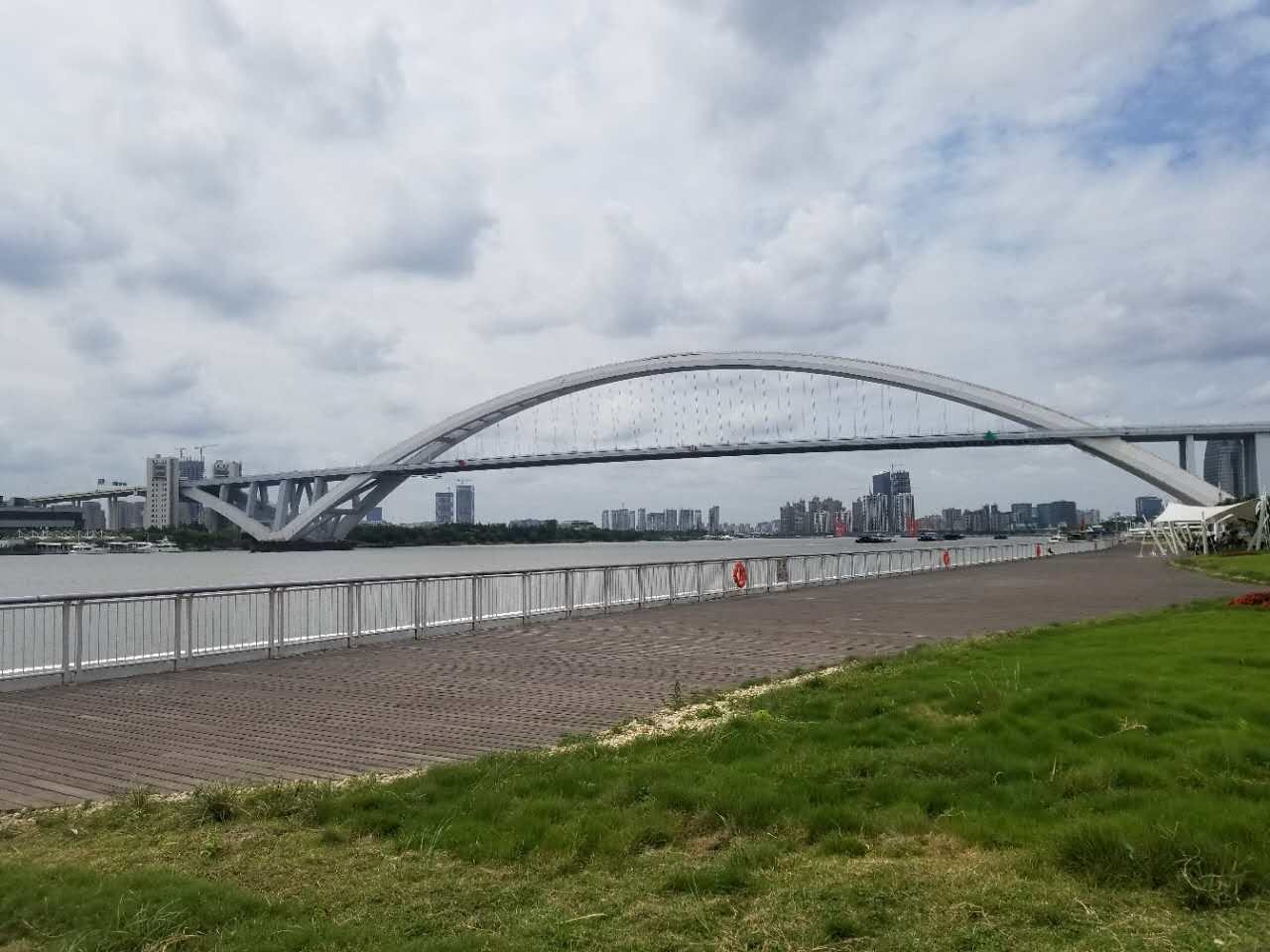 滨江慢跑道
jogging tracks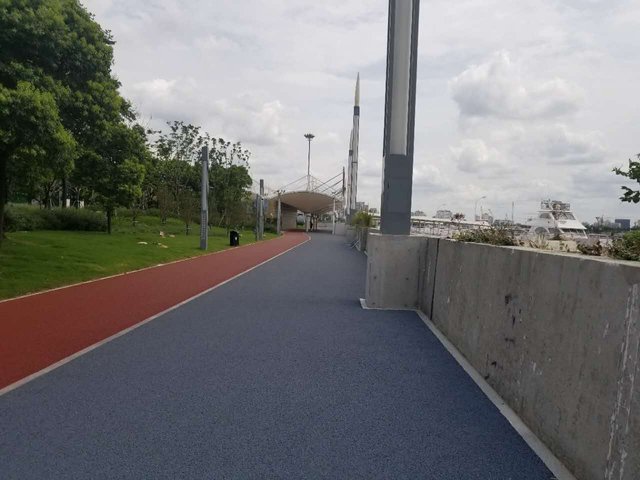 滨江公园里的鸽子屋
pigeon house in the park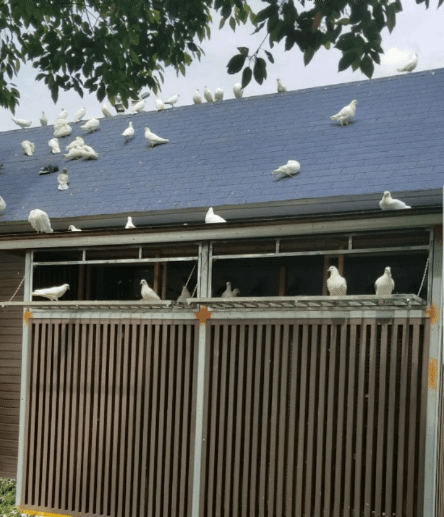 虹口滨江段,可以看到整个陆家嘴
Huangpu river park north section, overlook Pudong skyscrapers! Photo taken on 2015 when it was opened.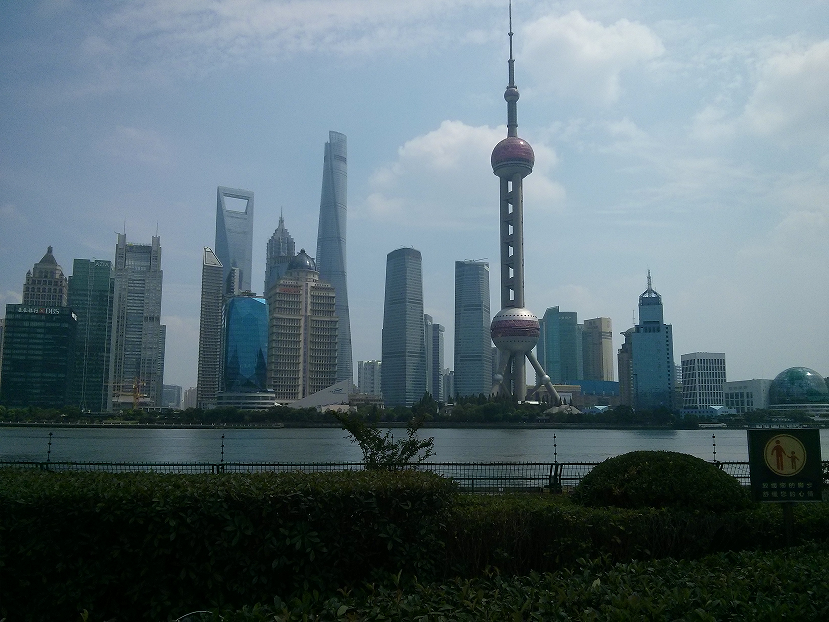 )
虽然不喜欢人挤人,但这次却不得不赶在国庆出门旅游,因为我远在广西南宁的表妹把婚礼定在了国庆期间,我们这些从其他地方赶过去亲朋好友准备集体先去北海和涠洲岛旅游一圈, 可是还没出游就开始折腾上了。先是定了10月1日一大早的去程机票,买完一个星期航空公司发条短信这班航班改到下午。因为定好了当天下午去涠洲岛的船票,只好集体旷工一天改9月30日的机票,被迫提前一天出发。回来的航班也在两天后临时通知取消,不过因祸得福,本来不打折的机票改成同一天的另外一班有打折优惠。历经波折买到票以后又面临着可能会有台风的噩耗,只能希望国庆期间天气给力啦!去之前对涠洲岛了解很少,只听我的舅舅说他去过觉得比北海漂亮就帮我们定了船票,定好船票在网上查了一下才发现这两年因为管理不当涠洲岛风景被破坏的很厉害,而且本来淳朴的民风也变得跟海南一样设下种种陷阱就等着坑游客,没办法,国内旅游的通病。只能提前多在网上查好攻略,到那里谨慎出行斗智斗勇才可以啊!