在steemit上一年多了,看着社区人数不断的增加,也看到中文社区日渐兴盛,内心是非常愉悦的。因为我个人业余时间喜欢写作,先前写过一些中篇小说等,有些完成连载,并转到steemit上,但有些因为个人原因迟迟未能完成,我留意到steemit上很多类型的帖子都很受欢迎,比如旅游等,但唯独文学创作类的帖子却一直是反应冷淡,也许是现代人节奏快,适合更短篇吧,或者是其它原因,比如写作的技巧和吸引性不够吧,为此我思考过多次,有没有办法,可以让中文社区的文学类帖子受欢迎呢?
  I have been on Steemit for over a year now, it makes me so happy to see the development of this platform, and the promising growth in our Chinese community. I'm an amateur writer during my free time and i have written a few novelettes, some are completed in series and shared on Steemit, some are yet to be finished due to personal reasons. I do notice that many different genres of posts are popular on Steemit, such as travel journals, but literature is not one of them. Could it be that short writings are more suitable for our fast paced life? Or is it due to other reasons, such as the writing techniques aren't attractive enough? I have thought long and hard about it, is there a way that we could make literature more popular in this Chinese community? 
  上个月底回西安前,在几个steemit好友的启发下,我萌发了建立个steemit微信群的想法,但因为要回家,便想着过几天再着手做,哪只这一拖延便就是一个多星期过去了,今天下午时,终于下定决心,抱着对文学一片真情和热爱,建立了这个微信群:steemit、yoyow文学写作爱好者群。
  Before my trip back to Xi'An at the end of July, a few of my Steemit friends have inspired me to start a Steemit WeChat group. The plan was delayed for over a week because i was going home to visit my family. Earlier this afternoon, driven by my passion for literature, I had finally made up my mind and started this WeChat group: A Chinese Literature Group for Steemit & Yoyow.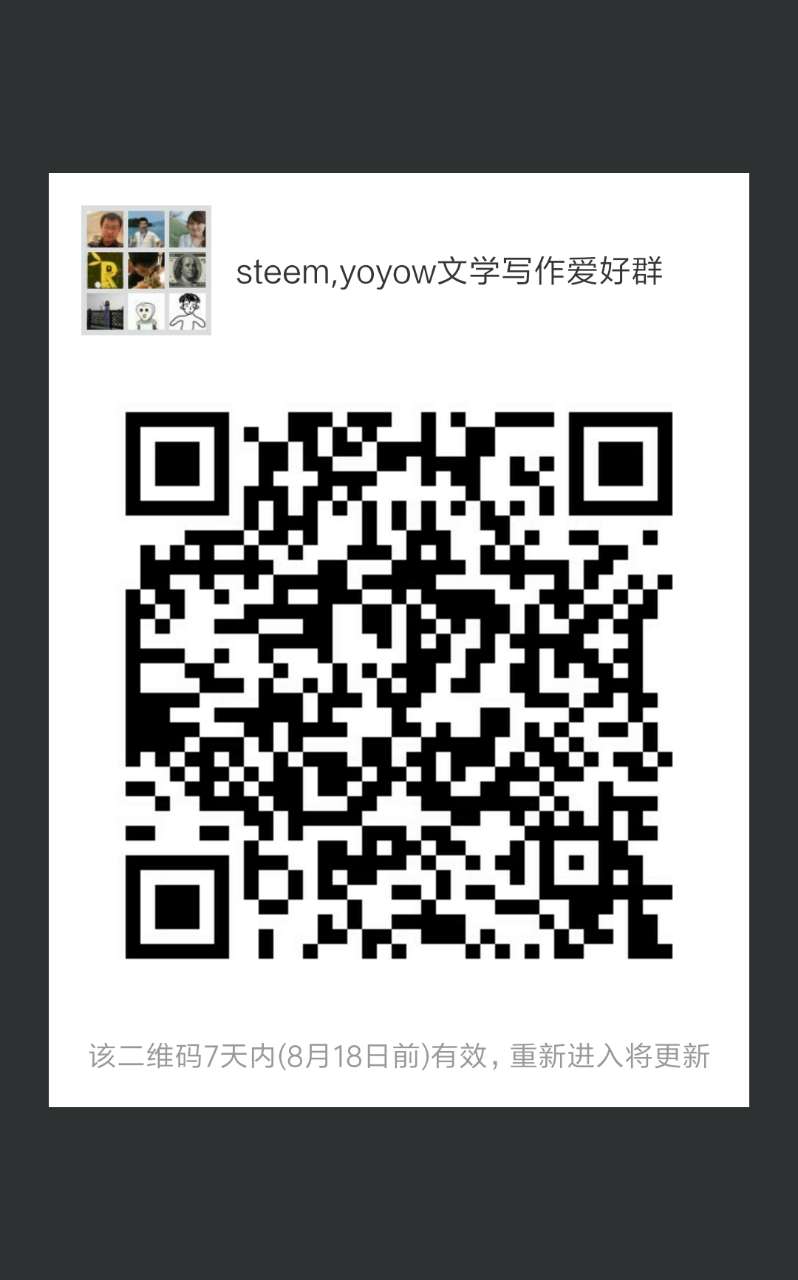 在这里呼吁大家,如果你对文学写作感兴趣,请扫描如上微信二维码加入,在这里有steemit上许多老朋友和文学写作爱好者,等着你的加入,提前欢迎你哦!
  I strongly encourage everyone who's interested in Chinese literature to scan this QR code above. There are many fellow Steemians and literature lovers here to welcome you and look forward to your participation!
  当然,也非常欢迎大家介绍更多的朋友加入!
  Of course, we will be thrilled if you could introduce more friends to join us too!
  最后温馨提醒下,如果你的帖子是同文学相关,请不要忘记使用专用标签:cn-reader 我们会每天定期对文学帖做出点赞,好的帖子会着重鼓励,不但如此还会在群内推广并转发哦。
  Last but not least, remember to tag cn-reader if your post is relevant to Chinese literature, because we will read your posts and upvote them daily, reward those outstanding pieces and promote them in our community too!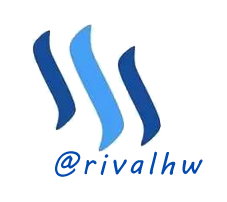 signature:
   I hope you enjoyed my post. If you did, please don't hesitate and  upvote it, follow me(@rivalhw)if you haven't already, and leave a comment to let me  know what you think! 
  如果你喜欢我的文章,那就毫不犹豫点赞和加我@rivalhw吧!