STEEMIT加入波场(TRON),你怎么看?
其实早在数月以前就有媒体消息称波场收购了STEEMIT,但是后来媒体又匆匆撤稿,搞得整个事件扑朔迷离。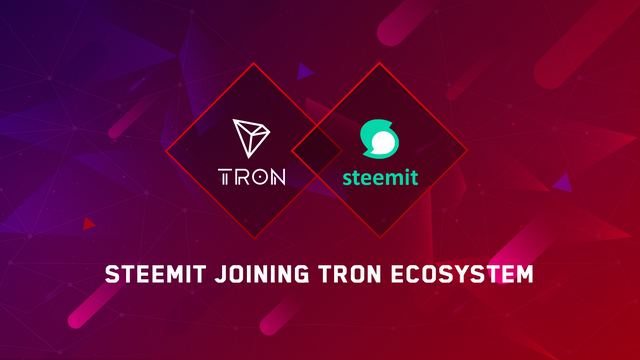 不过这两天,收购的消息又冒了出来,好久没有在steemit上冒头的ned在twitter转发了孙宇晨的一条说是情人节要宣布个大事件,要说和steemit没关系,谁也不信。
就在昨夜,收购这个事终于尘埃落定,孙宇晨的twitter宣布了这件事情:

而后又宣布了要在Dlive上直播:

而Ned转发了这个,并承认自己卖了STEEMIT

不过不得不说孙宇晨的公关能力还是不错的,这不,Poloniex又把STEEM上架了,并且支持steem 代币转换成波场代币,莫非之前下架就是为了这事准备的?

原本大家觉得孙宇晨收购STEEMIT是好事,会好好打磨STEEM这个区块链产品,可是看了一下他们的收购声明:
Steemit Inc., the largest decentralized blockchain-based social media and blogging platform, announced a strategic partnership with TRON Foundation. TRON and Steemit's development teams will immediately begin working together to bring Steemit and other Steem blockchain based DApps to TRON blockchain and its community of over 20 million users, products, and services.
这让人觉得怪怪的,这个意思是把STEEM都迁移到TRON上去,那么岂不是要把STEEM链搞没?那岂不是意味着不止是STEEMIT,而是整个STEEM区块链,以及我们这些STEEM用户,被ned转手卖了?
只是不知道STEEM这事见证人们会同意吗?会不会像ETH和ETC一样搞出两条链?如果搞出两条链,谁是正统?如果搞出两条链,我们是不是会得到两份代币?STEEM币会上涨还是会暴跌?你是准备power down跑路还是准备增持STEEM搏一搏?
哎,其实我就想安静的写写帖子,能赚点钱那就更好了,真心不希望事情变得乱七八糟的。
对此,你怎么看呢?
相关链接
---
Vote For Me As Witness
https://steemit.com/~witnesses type in oflyhigh and click VOTE


Vote @oflyhigh via Steemconnect
Thank you!