What's up, Splinters!
Hope everything is great and well.
---
As mentioned in the last journey, the 5 charges of mystery potions have been used 4 out of 5.
For what is the draw reward I will leave it up to the next post as I still have 1 more charge left.
Hopefully, there will be some BETA or Orbs pack.
So far the draw is just okay, let's wait up till tomorrow.
And for today's quest, I found it hard to beat my opponent even with my level 3 unicorn.
Many players are leveling up their card deck hence, I expected the journey will get harder and harder for me to reach Diamond now.
Does that mean I should also MAX out my monsters? That is a question.
---
My main goal now has changed to accumulate DEC, and completing the daily quest is more like a side quest.
My short target of DEC balance is 25K. As I intended to continuously contribute to the Guild.
---
神秘藥水已用5支中的4支。
因為我還剩下1個神秘藥水,就等下次再來公開結果吧!
希望會有一些BETA或Orbs包。
到目前為止,抽獎還可以。
對於今天的任務,即使是我的3級獨角獸,我也很難擊敗對手。
因此,我認為許多玩家都在提升自己的牌組水平,而我的Diamond的旅程會越來越難。
這是否意味著我也應該最大化升級我的怪物卡組? 這是一個問題。
---
我的主要目標現在已經改為累積DEC,完成每日任務更像是一個副任務。
我的DEC餘額的短期目標是25K。 因為我打算繼續為公會做出貢獻。
---
Today snapshot of DEC Balances
今天的 DEC Balances 快照
091219 - DEC Balance: 20,664.609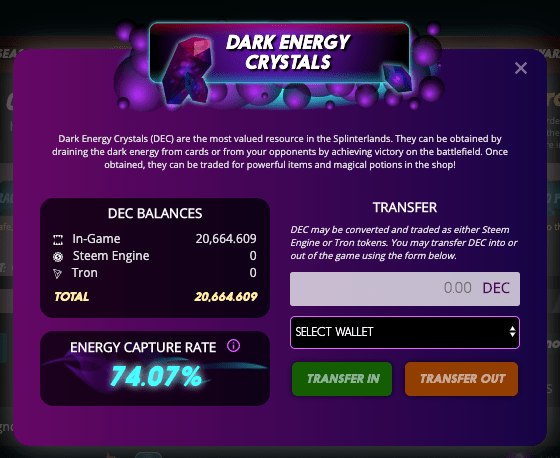 Still have less than 5K to go! Let's work on it!
---
As always here is my daily reward from the daily quest.
Comment to this draw: Love seeing the Epic Manticore. However, I don't have many Dragon Type cards. Should I sell it?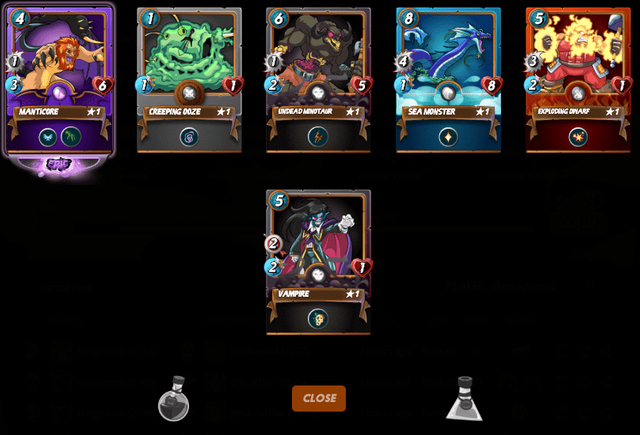 ---
Cheers

---
Posted from my blog with SteemPress : https://nuagnorab.steemblogs.club/2019/10/06/sm-daily-100619-daily-reward-result-journey-of-dec-mining-33-%e6%8c%96%e6%8e%98dec%e4%b9%8b%e8%b7%af-33/
---