親愛的,帶你回家好嗎? Honey, would u go with me?(///▽///)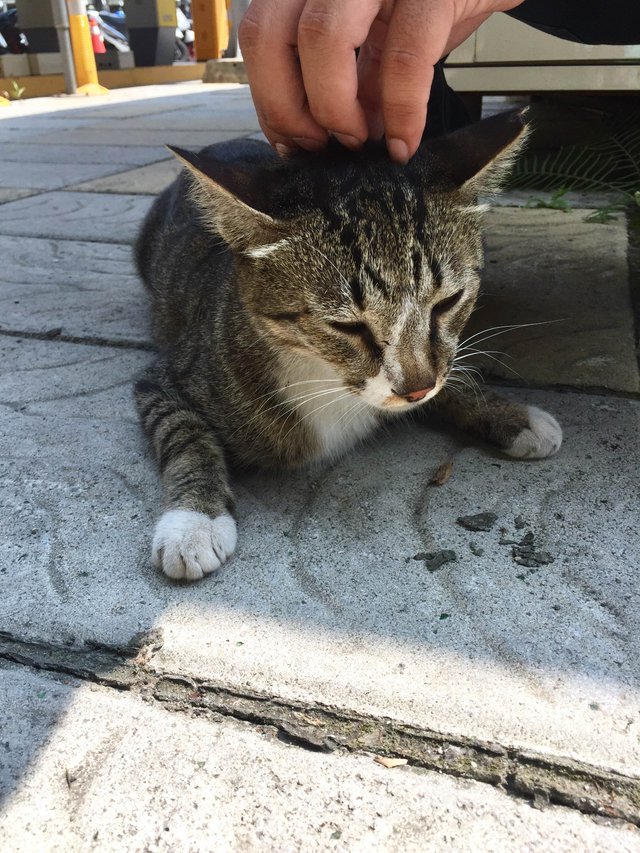 某天與小夥伴步行前往火車站,遇見這個小可愛。
原以為看見人類就會逃跑的他,居然朝我們的方向走過來了。更出乎意料地是,他主動過來討摸摸,甚至發出呼嚕聲!!
我的老天鵝啊,這真是美麗的錯誤。小可愛,我想帶你回家~但是你似乎名花有主了。(´・_・`)
看你緩慢離開我的視線,而我卻只能依依不捨地道再見....(;´༎ຶД༎ຶ`)
*-。-。-。-。-。-。-。-。-。-。-。-*
[English version]
I think it was a sad story to me.
One day walking to train station with my intimate, I saw the kitten. It was my first time meeting this little guy.
I supposed that he would run away. However, he walked towards us leisurely. More unexpectly, he
seemed to be not afraid and even purring when we petted!!
What a beautiful mistake!! Cutey, could I bring you home? Apparently someone had given you a wonderful furture.
Even though you have left, I still reluctant to say goodbye.
Posted using Partiko iOS