A Letter to Bitshares Shareholders[致Bitshares股东的一封公开信][bilingual]
尊敬的BitShares用户和合作伙伴:
Distinguished BitShares users and partners,
我是梓岑@YOYOW,BTS_自扯自淡,也是我。
I am [email protected], also known as BTS_zichezidan.
三生有幸,能在BTS诞生伊始就加入,虽然当时并没有意识到,这是一次改变我整个人生轨迹的旅程。BTS是DAC概念的缔造者,用分布式自治捍卫自由、保护私产,是BTS的愿景。人过而立,我最庆幸的是尚在孩童时那一点改变世界的小小理想藏在深心,从未泯灭,然后在BTS创造的全新世界里,被重新唤起。从2017年11月1日起,我将作为BitShares大中华区代表,负责BTS在中文区的运营和推广。带BTS走遍全中国,将是我的第一步。
It is my great honor to join the BitShares community since its birth. It completely changed my whole life, although I did not even realize this at the first beginning. BTS is the blockchain which firstly proposed "DAC", distributed autonomous corporation, to defend liberty and protect private assets. At the age of thirty, it is truly appreciated that my dream of changing the world deep in my heart since my childhood has never vanished and then was aroused by the new world created by BTS. On Nov.1st 2017, I will officially become the BitShares Greater China Representative, who is responsible for the operation and promotion of BTS Chinese community. My first step is to start a BTS campaign tour in China.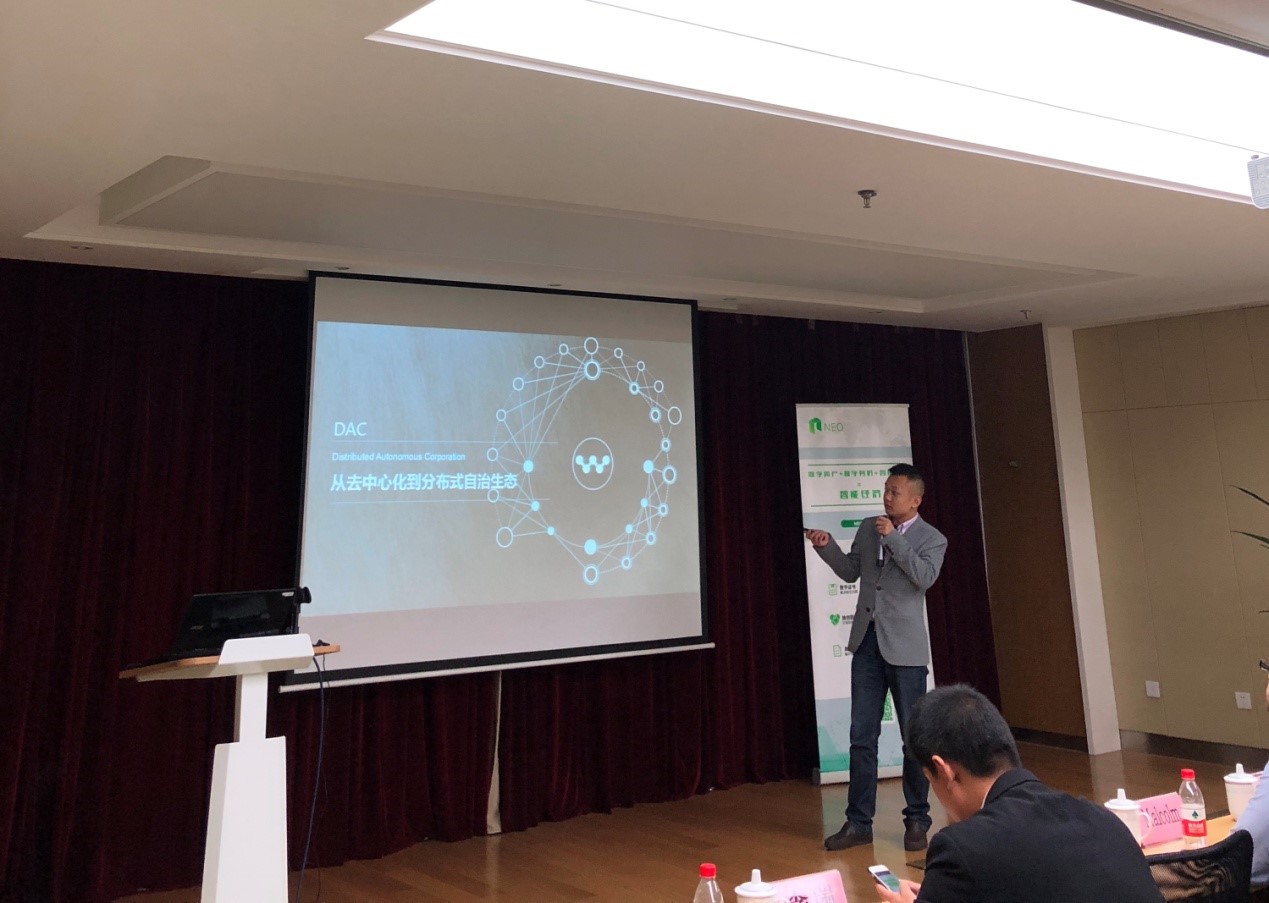 我曾经说过,BTS是这个行业最大的价值洼地,因为它拥有业界领先的技术实力和用户体验,却遭受着行业最大的、现象级的偏见。被大多数人忽略的是,BTS是整个行业当之无愧的性能之王,早在2014年就实现的秒级确认和超高交易容量,迄今无人能够超越。此外,BTS也保持着超高的交易活跃度,每日交易量一度超过12.5万次,而这个交易量,仅占到系统最大交易容量的0.0438%。经受住了三年多来整个市场无数次暴涨暴跌的考验,锚定货币也同样证明了自己的稳定性。
Compared with other blockchains, BTS is in the largest value depression: it has the blockchain industry's leading technology and user experience, but currently suffered phenomenally huge prejudice, I once said. What has been neglected by the majority is that, BTS is the king of performance, which can confirm a transaction within seconds, and assure the high transaction capacity at the meanwhile. There has been no one who can surpass it since 2014. In addition, BTS keeps a high level of trading activeness---daily trading volume once reached over 125,000 times. And in fact, this trading volume only reaches 0.0438% of the system's maximum trading capacity. Having withstood challenges successfully on numbers of dumps and pumps of BTS's price in the past three years, the Market pegged asset has proved its own stability as well.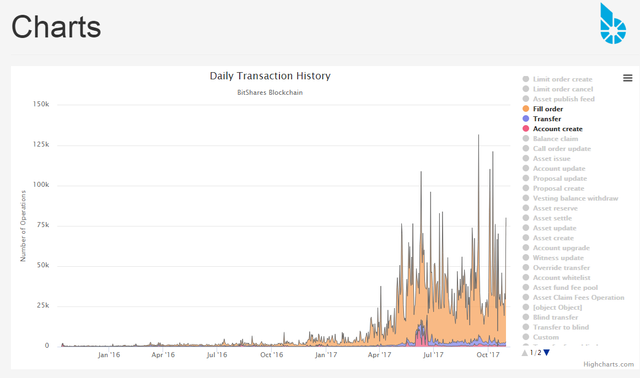 在BM离开后相当长的一段时间里,在不明真相的新用户眼里,BTS已经被描述成一个"官方团队跑路,无人运营、无人维护、无人负责"的项目。但实际上,核心开发者团队刚刚发布了三个月来的一次重大版本更新,加入了多达18项新特性。
For a very long time, however, after the leaving of BM, BTS has been misunderstood as a project with "no official team, no operation, no maintenance, and no one responsible" by the ill-informed new users. But in fact, the core developer team has just released the critical updates for BTS's core code, which took three months to develop, adding 18 new features.
BTS最大的问题在于,白皮书里描述的所有功能,都已经实现了,没有了新功能带来的价格预期,也没了暴力拉涨的理由和空间。但是,从另外一个角度讲,BTS已经是一个相当成熟的产品,接下来需要做的,是默默地继续构建生态,用时间换空间,积累直至爆发。从BTS发布起,BitCNY的供应量从零增加到500万,我们整整花了两年,从500万到8000万,只用了两个月。BTS正在经历另一次量变的积累过程,漫长,但是稳健,可以预见的是,等到爆发那一刻,会再一次惊掉所有人的下巴。
The biggest problem of BTS is that all functions described in white paper have been implemented, which causes no price expectation brought by new functions, and no space and reason to pull up violently. From another side, however, BTS is a quite mature product. Thus, the next step should be establishing the ecosystem by using time to exchange space, and accumulating until breaking out. From the time of BTS's releasing, it has cost us two years to make the supply amount of Bitcny increase from zero to 5,000,000. While from 5,000,000 to 8,000,000, it only took us two months. BTS is experiencing another cumulative process of quantitative change, which is long but stable. What we can foresee is that it will surprise everyone at the moment of breaking out.
而BTS最大的优势,向上的空间如此之大,以至于我们需要做的,只是让所有人看清楚它最真实的样子就已经足够。
A such huge upward space is a biggest advantage of BTS so that the only thing we need to do is making all people see the BTS as it is, and this should be enough.
BitShares, decentralize everything!