Sliced Boiled Chicken 白宰鸡
Hi,my steemit friends:❤️
Welcome to my blog. Today I want to share you this food. Its name is Sliced Boiled Chicken. It is a traditional food in Leshan , which is famous for its spicy and tender taste.
Cooking Steps:
Step 1: Boil the chicken with clean water.
Step 2:Cut the boiled chicken into pieces.
Step 3:Pour hot and spicy juice on the chicken.
If you have interest, try to do it!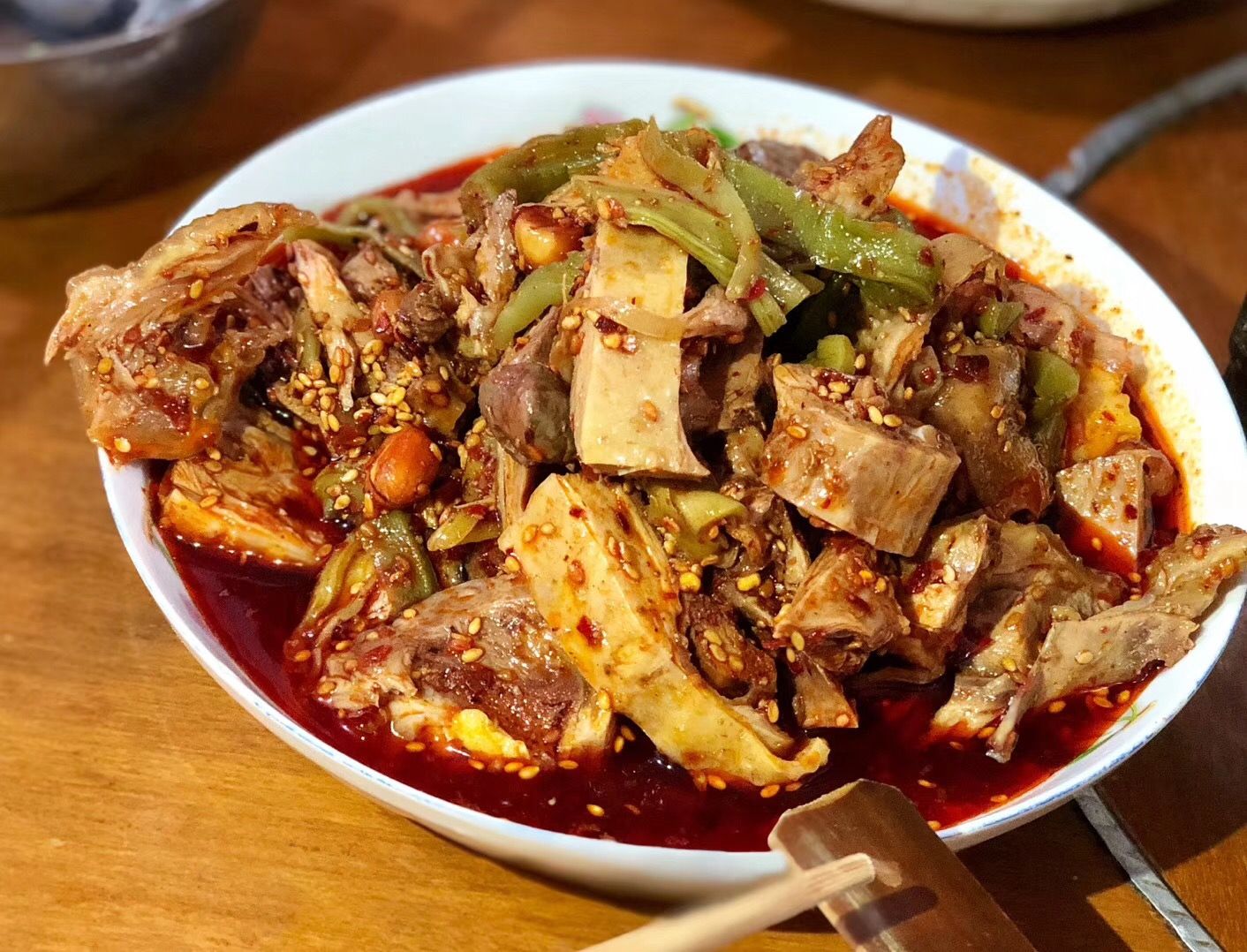 白宰鸡虽然姓白,但实际并不白,相反还很麻辣,是乐山一道家喻户晓的传统美食。白宰鸡属于凉菜系列,以麻、辣、嫩为特色。做法并不复杂,先将鸡肉用清水煮好,再切块、淋汁,我们家一般图方便,都会去外面的饭馆或是凉菜摊买调好的酱料,回家和鸡肉拌好即可。如果有兴趣可以自己在家尝试做这道菜。
---
Camera: IPhone 6P
Address: Leshan,Sichuan
---
Thanks for your support!🎈
Please follow and upvote @lymichale!😊😊