Pencil Sketch: Gon Freecss from Hunter X Hunter
Announcement about the Anime Character Drawing Challenge
Before we begin, let me have an announcement regarding the Anime Character Drawing Challenge first. The Anime Character Drawing Challenge is now officially over and thanks for all of your participation. For the participants who are still writing your posts or doing the drawing, you will have 12 hours more to complete it. After that, I will probably stop reading the post under the #animedrawingchallenge tag. During this week, we have more than 170 entries received in total. There are some people even submitted multiple entries. Without you, the challenge wouldn't have become such a success and I hope all of you have enjoyed this event. The selection process will now begin and prize winners will be announced very soon. Maybe I will even increase the prize pool haha, so stay tuned! :)
One last word, in case you have already finished the post,
---
Okay, back to the pencil sketch, I haven't drawn an anime character for a long time but the entries I received in this challenge are so amazing that ignited my passion. Therefore, I tried my best to make one too, proving that I can actually draw LOL. So now I am going to share my pencil sketch of Gon Freecss with you.
Final Work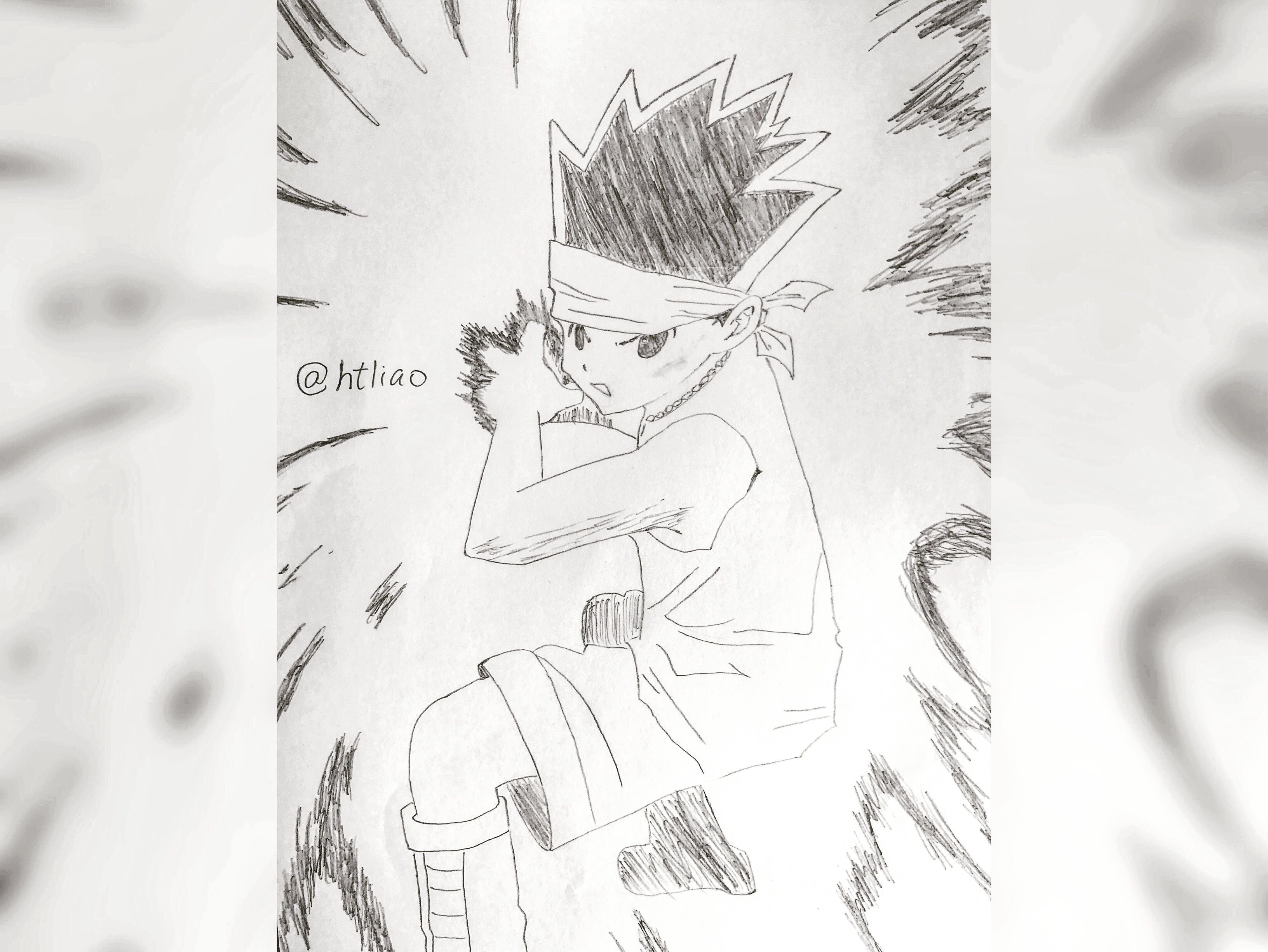 Introduction
This is Gon Freecss from the anime Hunter X Hunter. Gon is a naive and kind kid who likes helping others and searching for adventure. I like his character very much, though I don't know whether I can finish reading the comics due to the author's bad reputation. LOL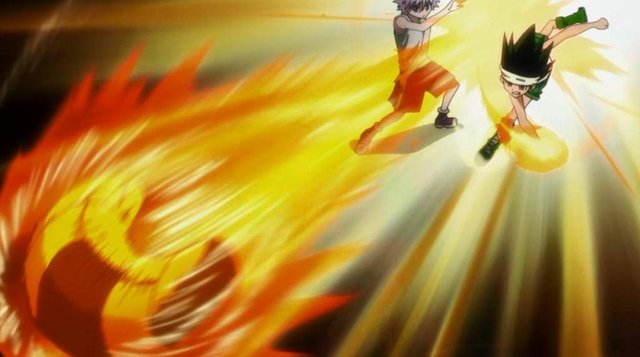 Source
Process:
Step 1: Linework of Gon's face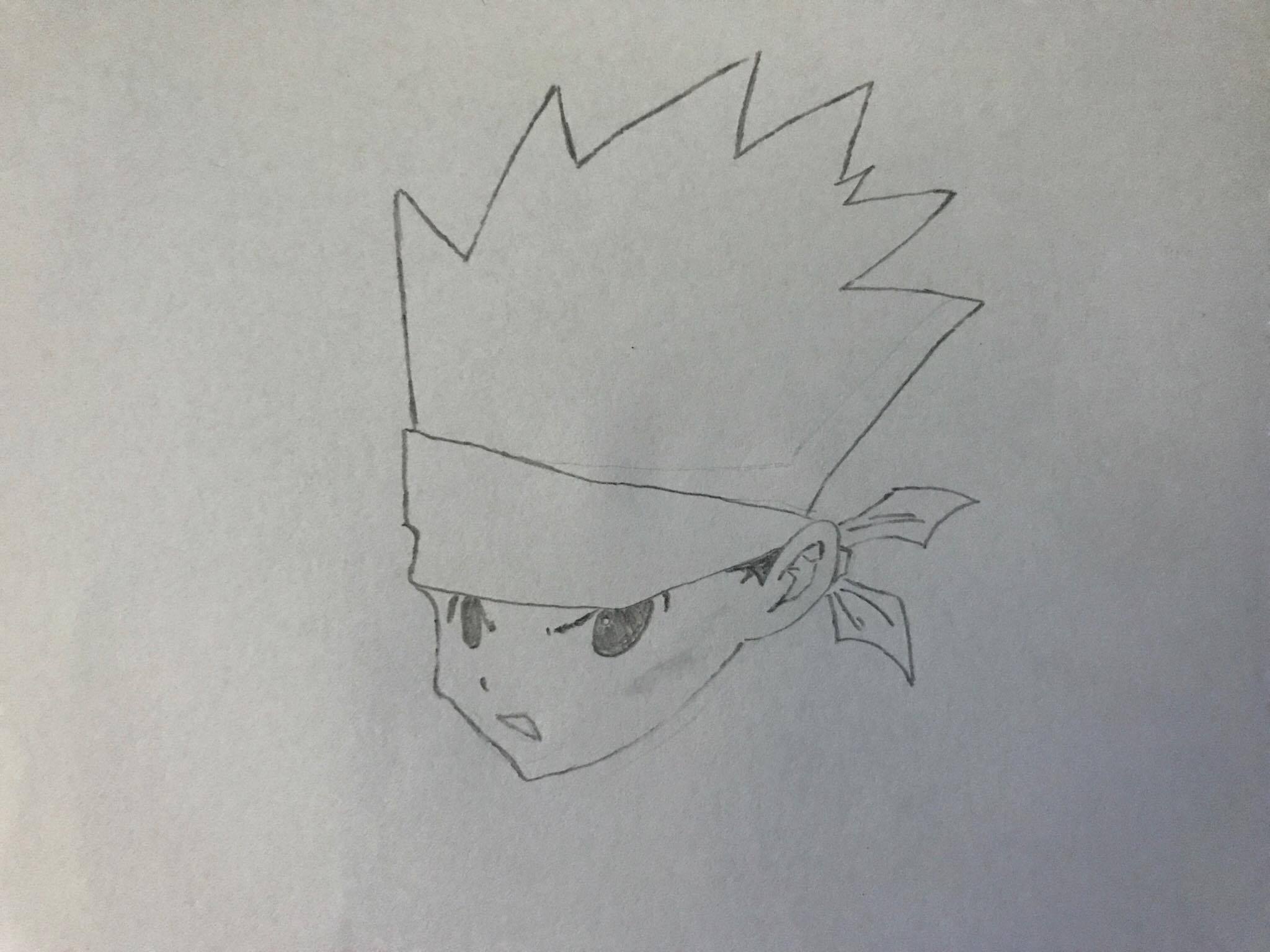 Step 2: Draw his hand and upper body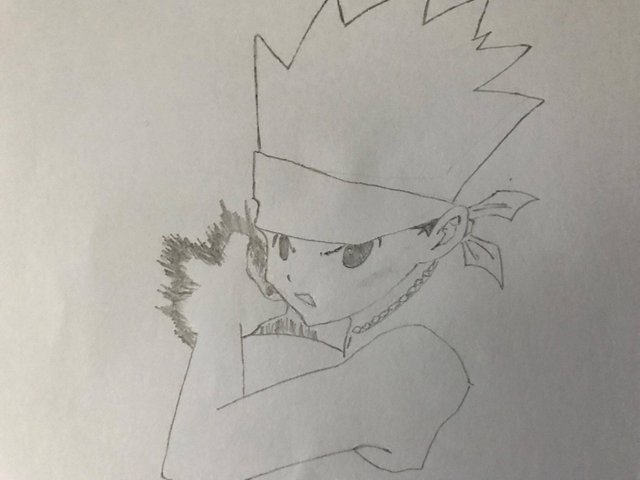 Step 3: Linework of his shirt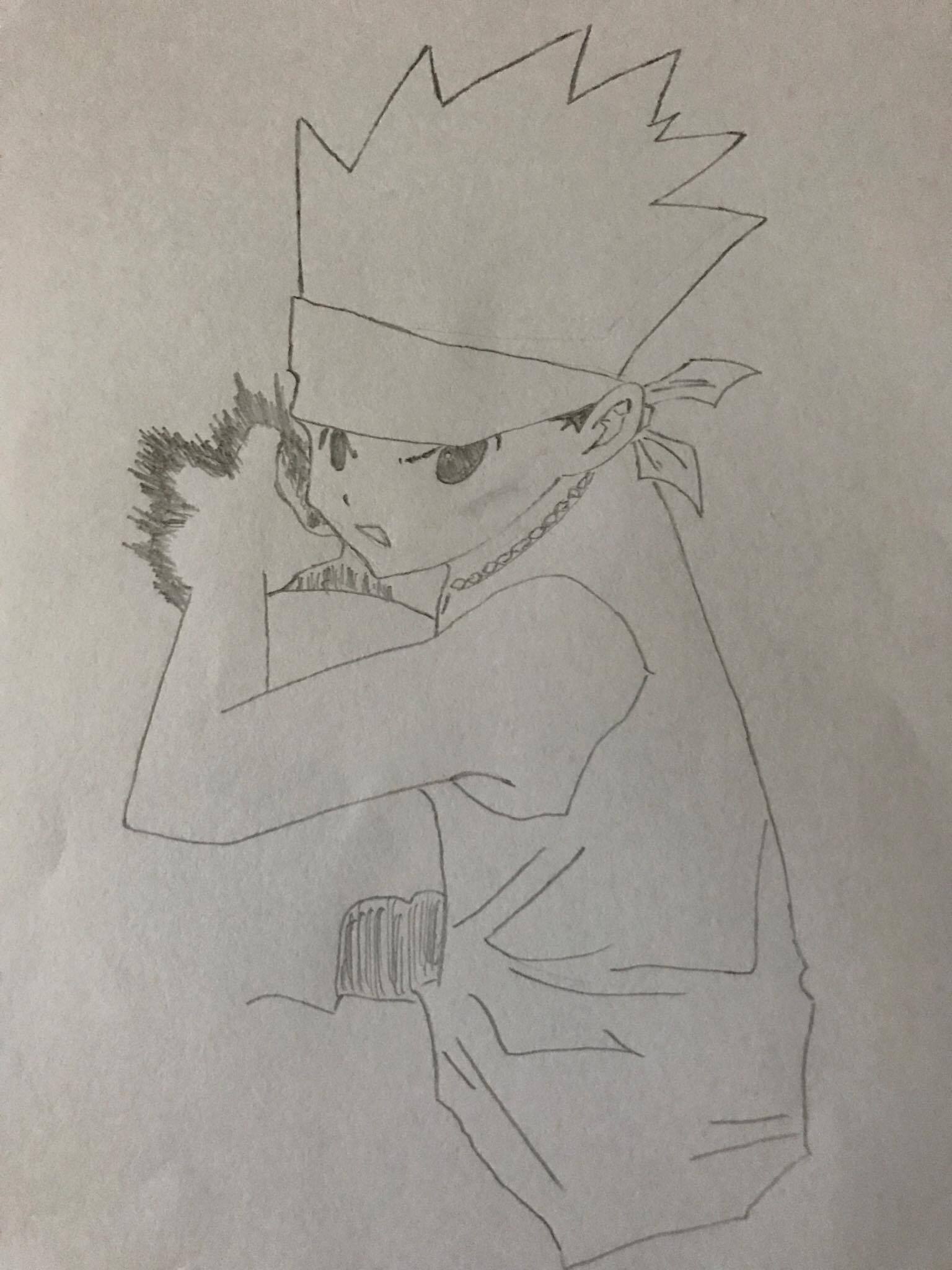 Step 4: Finish the linework of the whole character and add more details and shadows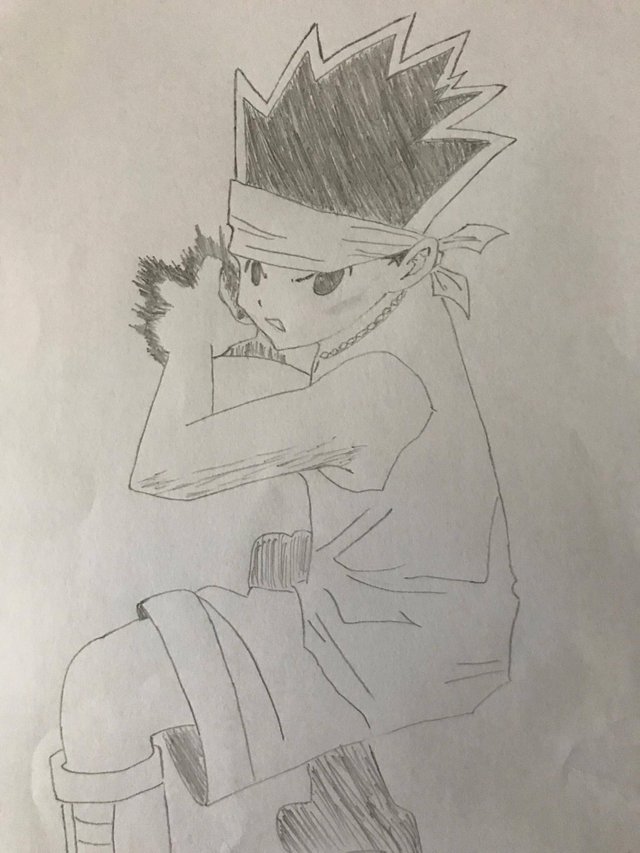 Step 5: Add the "Nen" surrounding Gon and finally, my Steemit id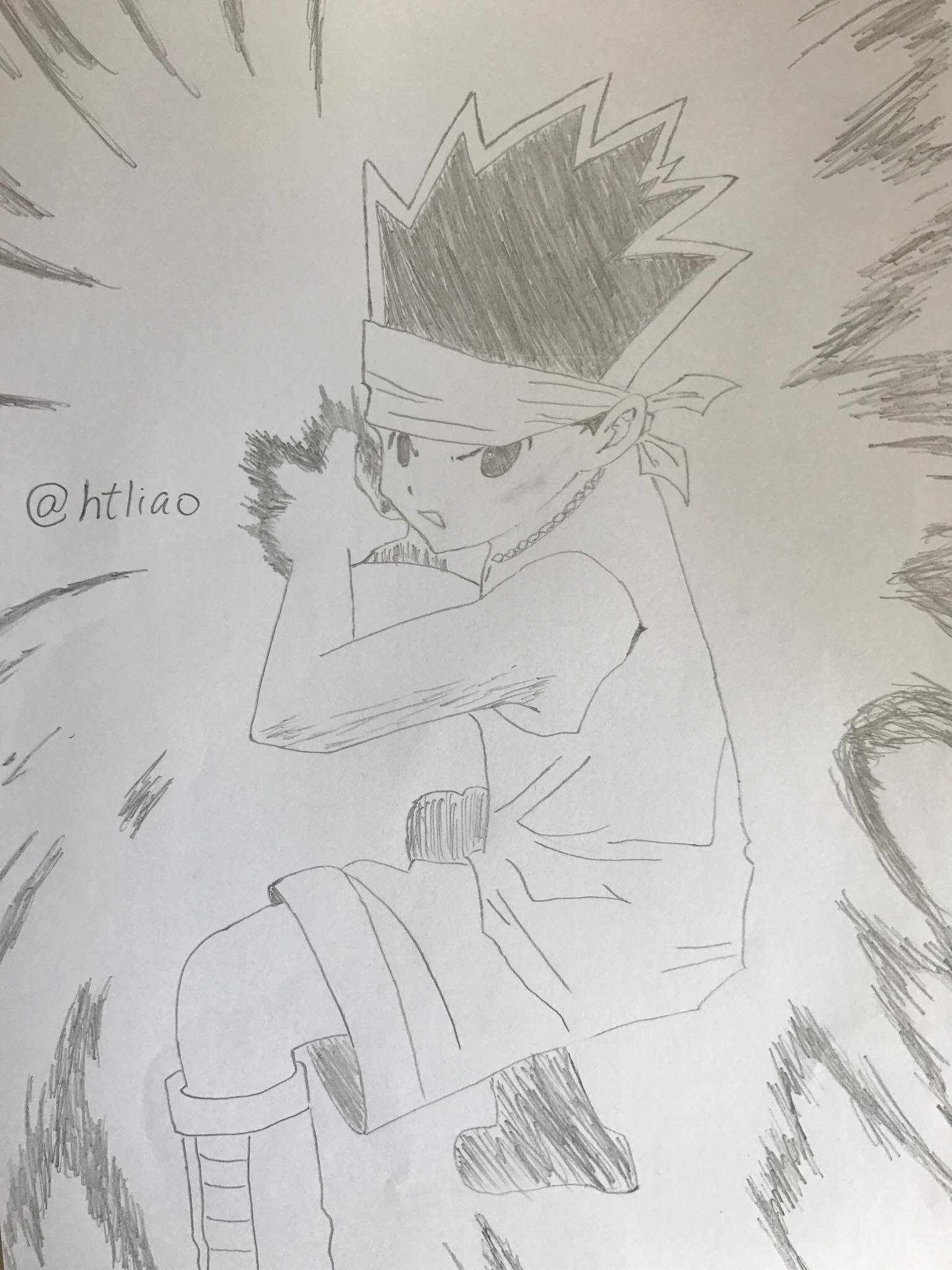 Does it look cool? Hope you have enjoyed my drawing. Have a nice day, thank you.
---
動漫人物繪畫大賽在今日正式完結了,謝謝大家的踴躍參與,我可是收到了來自世界各地,超過170個參賽作品呢。希望這次比賽能多少鼓勵到在這個平台上喜歡繪畫的朋友,希望你們喜歡這次的活動吧。
看見這麽多美麗、栩栩如生的作品,也燃起了我對繪畫的熱情,身為主辦者,當然也要來湊一下熱鬧,不然你們大概會認為我不懂畫畫了這次我就畫了全職獵人裡的主角-小岡的鉛筆素描。在故事中,小岡是一個天真無邪、樂於助人的小孩,也是一個超級有天份的獵人,是我最喜歡的動漫角色之一,只是不知道在我有生之年能不能看到作者富慳把漫畫完成 LOL ,上面也詳細描述了素描的過程,這是小岡使出他的必殺技時蓄力的姿勢,配合主角周圍的「念」,很有氣勢吧?
---
---

---