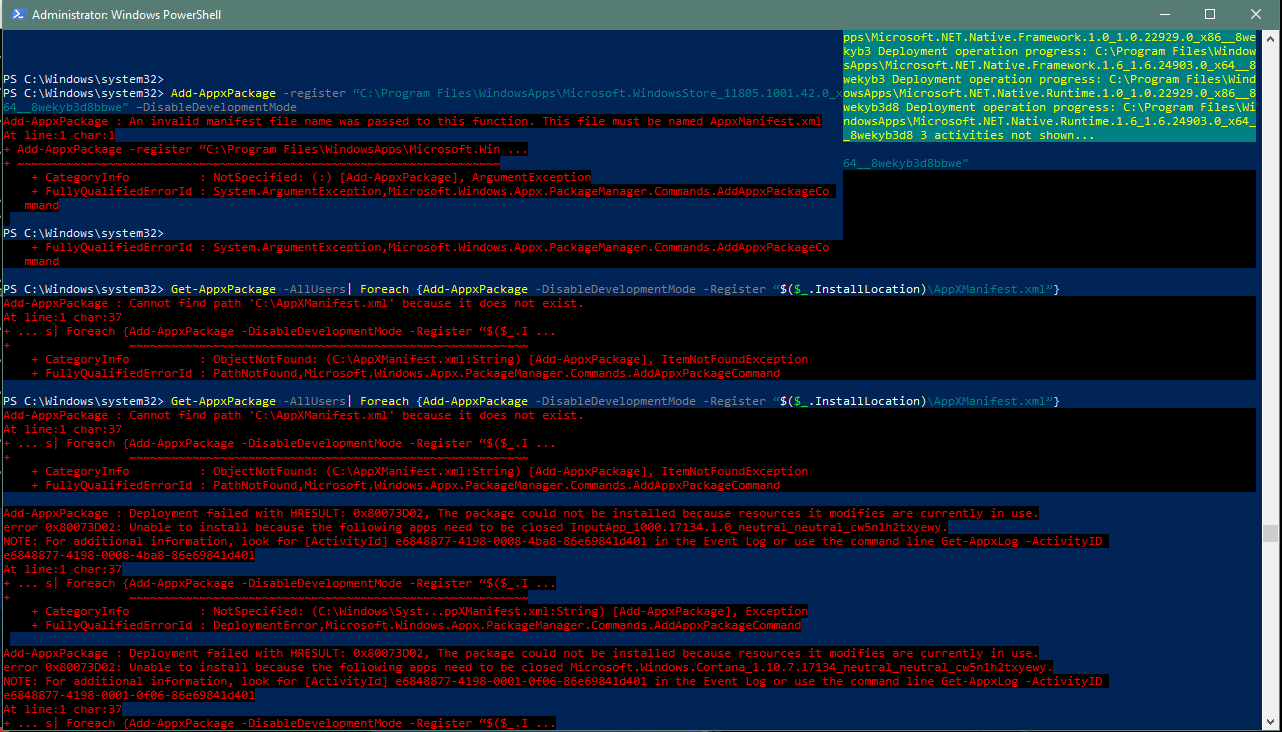 Months ago I did something I thought that was so smart and I have a little regret over it now. The 10AppsManager is a wonderful tool to get rid of Windows 10 preinstalled bloatware which you have never heard or use of.
It does remove most of the unwanted apps and it does make me feel good at the moment. I believe it does smooth the PC starting up speed a little bit as well.
But, I probably should not get rid of the Microsoft Store.
For the job demand I need to experiment with some Bash shell scripting on my Windows PC and Google told me there is an Ubuntu Shell which I can get from the Store and it would meet my needs.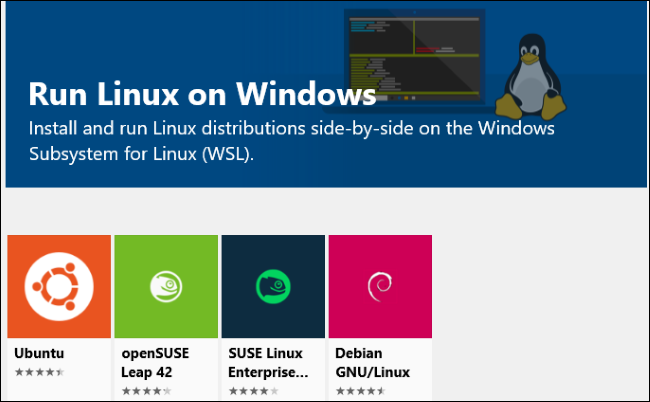 Tried to restore the Reinstall feature from 10AppsManager but to no avail. Googled some tutorials to restore it via PowerShell, refer to the first picture as result. I've screwed up the Store I guess and I was just too lazy to dig deep into the painful troubleshooting hole. Damn.
Forget the Store, I will get my Bash shell another way. Just install a Linux/Unix operating system on virtual box is another great idea. I can live without the stupid Microsoft Store!
---
之前 手贱把很多 Windows 自带的软件移除了(尽管真的有很多是绝对冷门的)。今天在要用到 Microsoft Store 来下载某个要应付工作上需要的 Bash Shell 时,找不到 Store 了,囧。在谷歌的多方援助下,也依然无法也懒得去解决回复过程中遇到的种种 error。路不转人转,我就干脆在虚拟系统上装个 Linux/Unix 吧!
Microsoft Store,你吹咩?
---
---
Posted from my blog with SteemPress : https://fr3eze.vornix.blog/deleting-the-microsoft-store-may-not-be-a-good-idea/
---