Hello Steemit friends! I am just trying to get the creative juices flowing and the writing senses tingling by getting into the habit of writing about different things. This of course all takes practice and for this topic, I'll be sharing mainly 1 picture which has been meaningful to me this day. For many of us, there are some images or things that we see everyday that conjures up thoughts and feelings and I wanted to share with you the story behind it.
When I was young I really wanted to sing, and it was hard because everytime I found a song that I really liked and started singing. My parents would cover their ears and they would shout, go outside! Don't sing inside!. This humiliation was added to the one time experience when I tried to join choir at my school. I applied for auditions before abruptly being stopped and said to go home because I had no singing talent.
This was what prompted me to play the saxophone for 9 years. "I could hear correctly, but I couldn't sing correctly"
I hated it because I grew up in New Jersey, which is known for its garage bands and basically every kid I knew had 1. Owned a guitar, 2. Played the drums, 3. Sang in a band.
After coming to China all these long years ago I thought to myself, hey! KTV's are fun! This is where I started to practice singing countless hours, memorizing word for word Chinese lyrics and finally getting somewhere in terms of not squawking like a parrakeet.
Some things I've done since then were singing semi horribly on 3 dating shows "I'm Yours" by Jason Mraz, "All of me" by John Legend, and "Nothing's going to Change my love for you" by Fang Da Tong.
I also stolen the mic from some street bands in Victoria Harbor, Hong Kong. So much fun sing with small groups of people who just love music and letting their voices be heard.
The Picture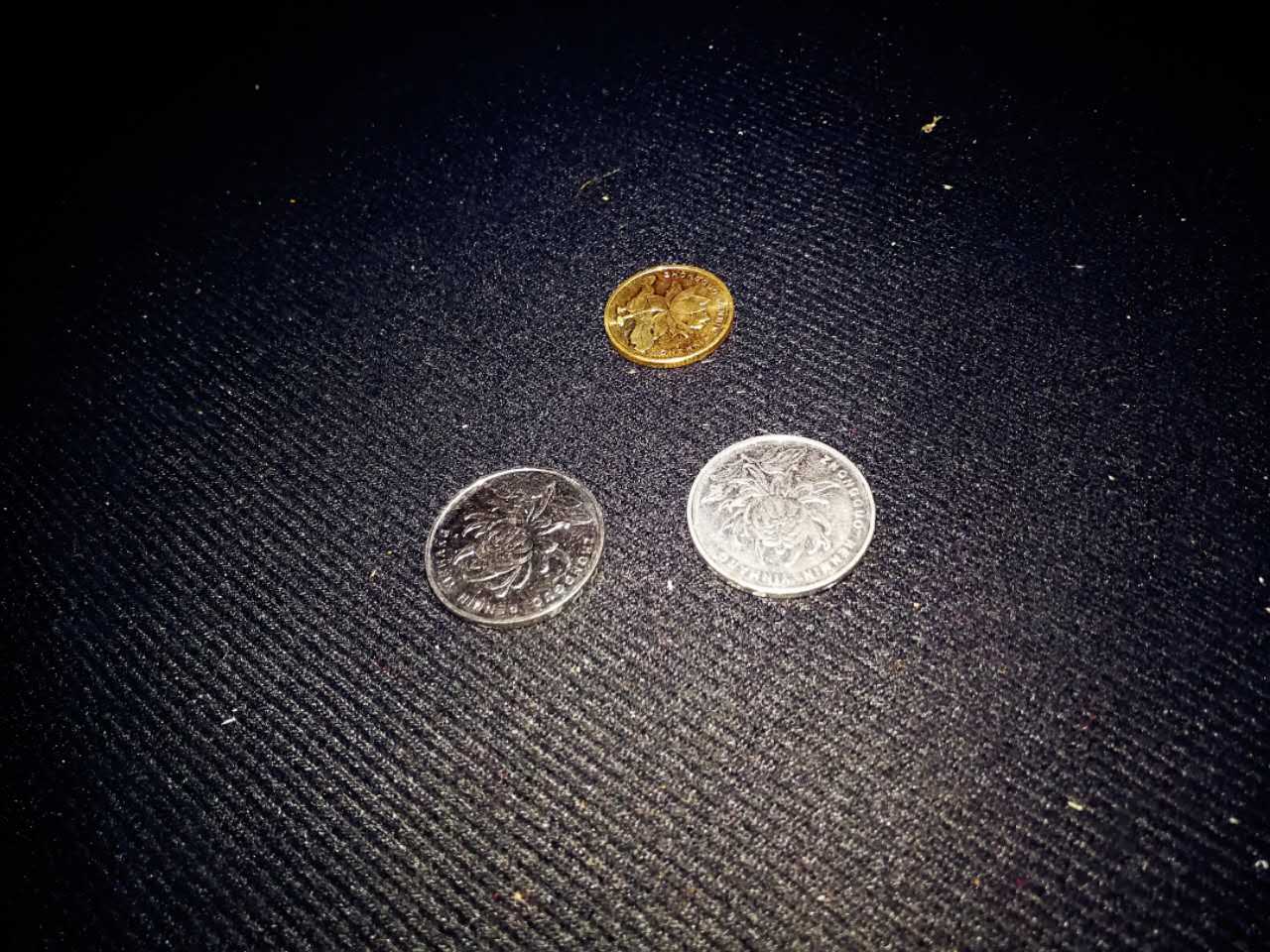 First time I made money singing on the streets 2.5rmb might not be much to most people who are reading this, but it meant something to me.
Rest of story
I met this cool Chinese German girl a couple of weeks ago while in xintiandi and she invited me to People's square a couple of times to sing. I was thinking oh cool, she seems to do ktv sometimes. When I got here August 2nd, 2017 at 11pm I found out that she was actually performing on the street. We actually met up opposite of Linx (a popular club in Shanghai) not knowing what to expect, I just wanted to "Go with the flow" and see what was happening.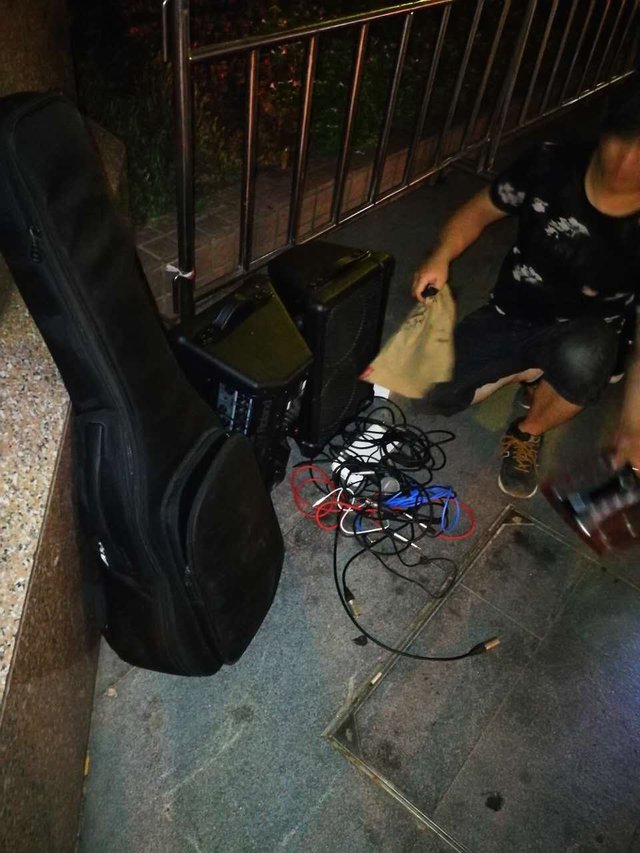 I met 5 cool people; 2 singers, 1 prop guy, and 2 of her fans that were huddled together. I was thinking to myself! Hey! lets the get party started, however, realizing to my dismay that the local enforcement was stopping all street performances at that location for 2 days. She told the other guys, "My friend is here, lets do something for him" and convinced them to pack up together and we chose another spot outside a KTV around 500m away (K歌之王).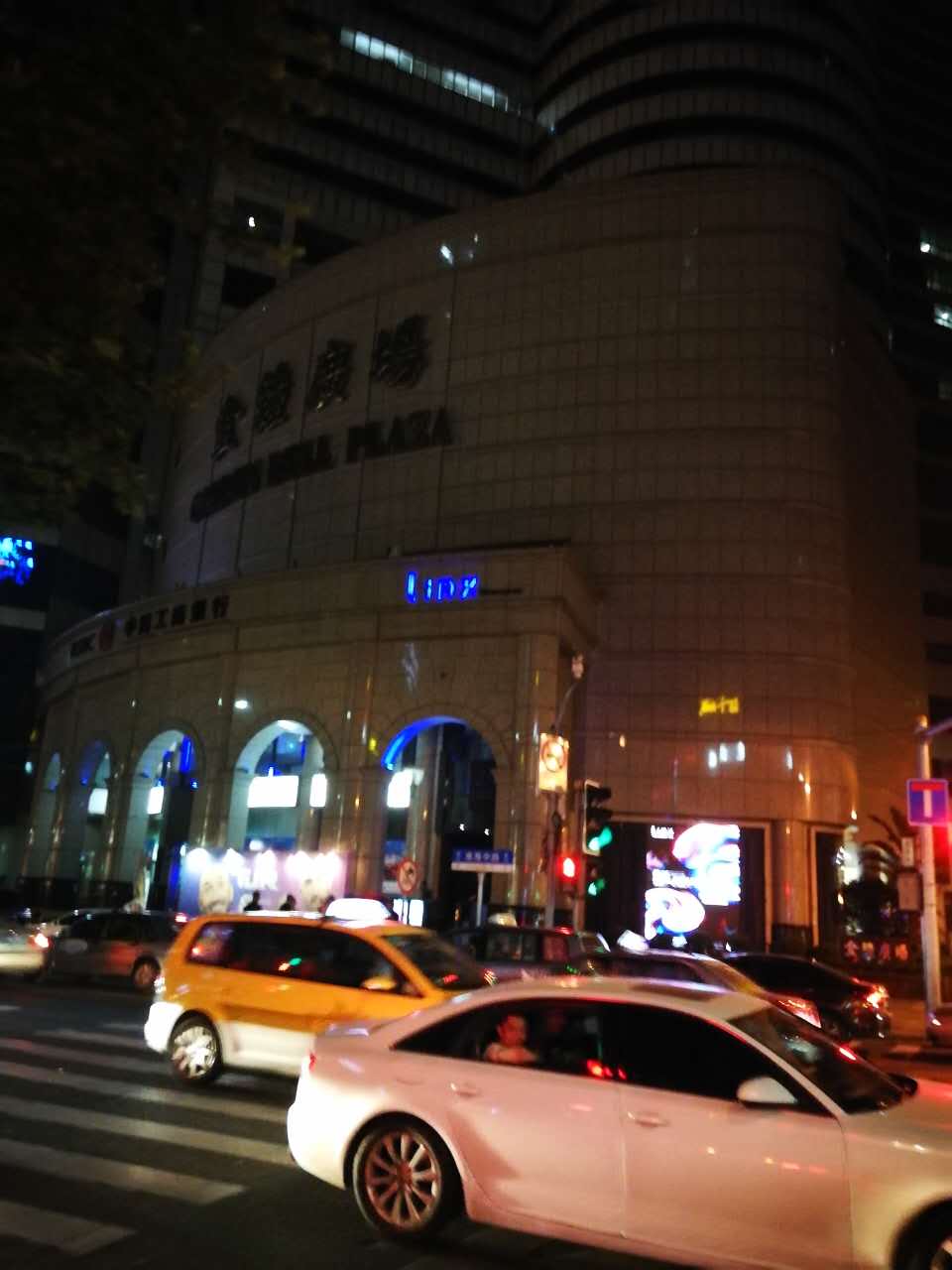 She said yeah we can just sing and have some fun here. We had 2 speakers, some equipment, a mic, and a stand and started singing. This went on in rotation till 3am and I was so surprised because I REALLY SING BADLY, but during the middle of our little singing "play", some of the people who came out of the KTV put a little cash in the guitar for me and I was estatic! First time making some money from singing on a street.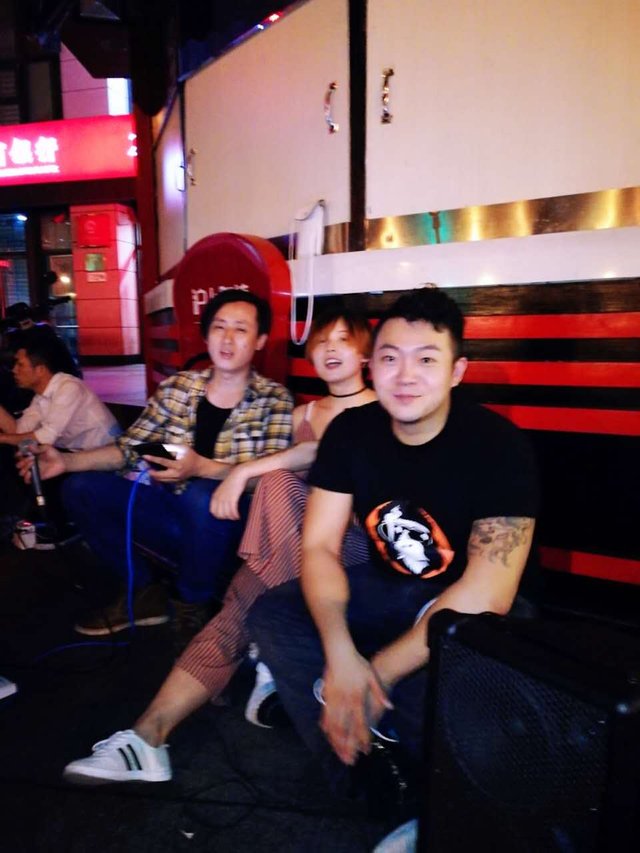 Anyways, I'm proud of this moment. Please share in comments if you have any similar stories of first time making money from one of your hobbies!
Peace out Steemits!