Creating a Routine 創建一個日常工作 ⏲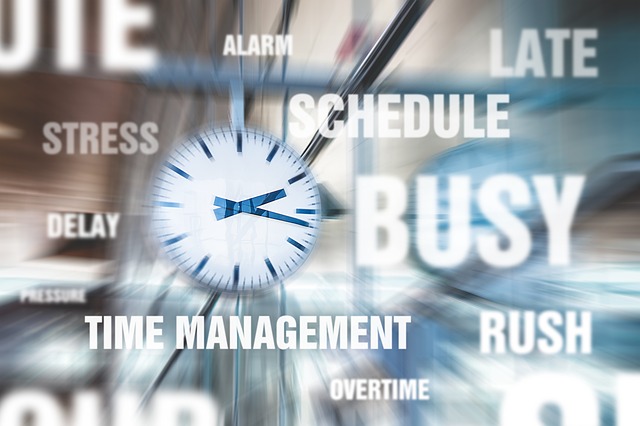 Recently I have been working on developing a routine to stay focused and to try and get the most out of my time that I have available. With school and a family (Wife and Son) my life can get very busy especially after 5pm on the weekdays when my son gets home from school, and on the weekends when my family doesn't have work or school.
Besides trying to juggle school and family life, I have been trying to fit in at least two days of rock climbing in every week. The rock climbing is my workout to stay in shape, and also it helps to relax and clear my head.
Creating a routine is not something easily done, it takes time and trial and errors. Below is my steps that I have tried to start with to establish a routine and make that routine a habit.
Creating a list
Making a list of all of the things I need to get done in a day

Creating a timetable
After finishing listing all of the things you need to get done in a day, I make those list of things into set timeframes. These timeframes will greatly help me stay focused and on track.

Add some free time
It is really important to put on space in your timetable that you relax and catch up on somethings you need to get done that were not on your list, or for some things that sometimes take longer to accomplished than originally planned.

Try it out
After you've made your list and timetable, you need to take it for a test drive that will help you figure out if you need to change some things around.
最近,我一直在開發一種日常工作,以保持專注,並儘可能多地利用我的時間。我有我的碩士讀書和家庭(太太和兒子),我的生活就會變得非常忙碌,尤其是在平日下午5點之後,當我的兒子放學回家的時候,在周末,我的家人沒有工作或上學的時候。
除了試圖平衡學校和家庭生活之外,我還試圖每周至少進行兩天的攀岩運動。攀岩是我的鍛煉,保持體形,也有助於放鬆和清理我的頭腦。
創建一個日常工作並不是很容易完成的事情,它需要時間、嘗試和錯誤。下面是我的步驟,我試著從建立一個習慣開始,並使它成為習慣。
1 .工作創建一個列表
列一個清單,列出一天內需要完成的所有事情
2 創建一個時間表
在整理好你一天需要完成的所有事情之後,我把這些事情列成時間表。這些時間框架將極大地幫助我集中注意力並走上正軌。
3 .項目添加一些空閒時間
在你的時間表上留出空間是非常重要的,你可以放鬆和趕上你需要完成的事情,而不是你的清單,或者一些有時需要比原計劃更長的時間完成的事情。
4 試出來
在你列出了你的清單和時間表後,你需要把它作為一個測試驅動器,它將幫助你弄清楚你是否需要改變一些東西。
-Dashingtraveller
photo from pixabay