Here are some snapshots of my life in travel, sustainable living, and yoga. Have a great day!
这几张是有关我旅游,有机耕作和练习瑜伽的照片。祝你们有愉快的一天!
---
---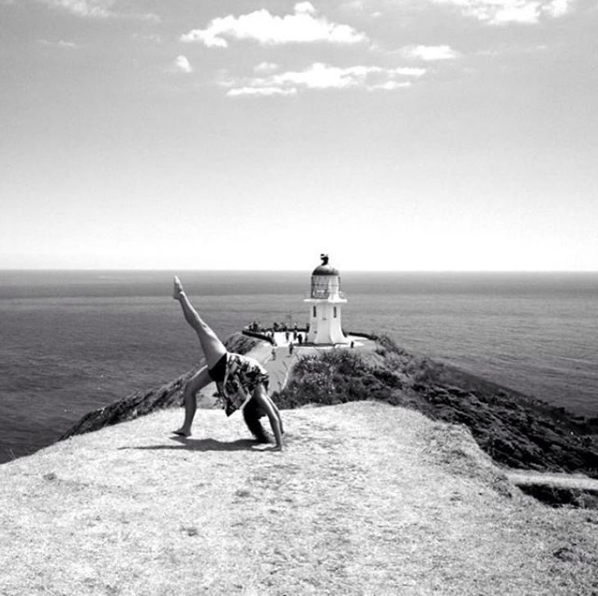 Taken in New Zealand
This was taken at Cape Reinga, New Zealand's most northern tip. The indigenous people of New Zealand, the Maori people, believe that this is where the spirits of the dead depart to return to their ancestral land of Hawakiki.
这是在新西兰最北端的雷因格海角(Cape Reinga)拍摄的。新西兰的土著居民毛利人相信,这是亡灵返回Hawakiki,他们祖先的土地。
---
---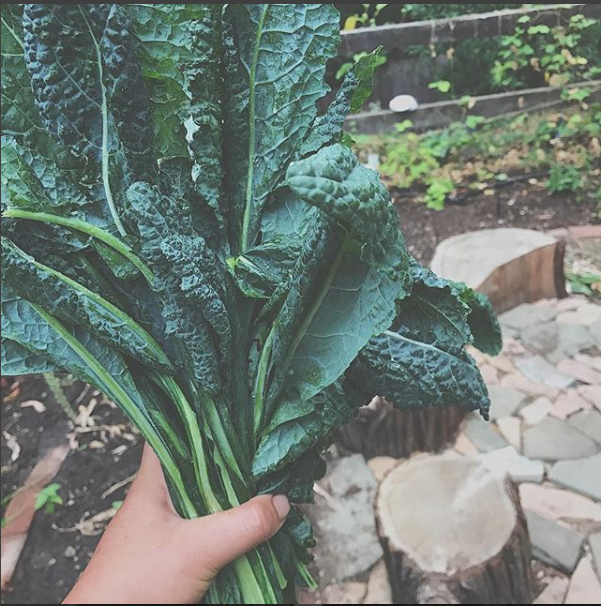 Taken in the Bay Area
This kale is so good! I love to chop up the kale, massage it with olive oil, pop it in the oven at 375 degrees until slightly crispy, sprinkle on nutritional yeast and tamari for the last few minutes, and munch :-)
这羽衣甘蓝真好吃!我喜欢把羽衣甘蓝切成小块,用橄榄油按摩,把它放在烤箱375度烤,直到稍微一点脆,在最后的几分钟撒上营养的酵母和日本酱油,然后大口吃下去 :-)
---
---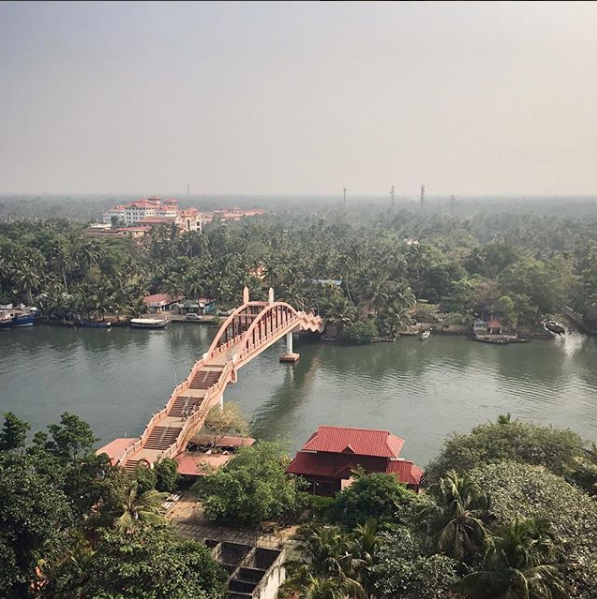 Taken in Kerala, India
I spent at night at Ama's ashram, Amritapuri Ashram. Ama is known as the hugging saint and will hold sittings that last throughout the night where she gives everyone a hug. Ama was traveling when I arrived, but I got to take part in the daily lives of the ashram residents. I woke up early for sunrise meditation, went to the puja ceremony, had breakfast, did karma yoga, had lunch, rested, went to sunset meditation on the beach, went to bhajan (singing/chanting), had dinner, and went to sleep. It was super interesting to see the lives of her followers and get to try out their routine for a couple of days.
我在Ama的道场,Amritapuri道场里度过一晚。Ama被称为"拥抱圣人",她将在整个晚上举行静坐,并在那里给每个人一个拥抱。我一大早就起床去做日出冥想,去参加普嘉仪式,吃早餐,做噶玛瑜伽,吃午饭,休息,去海滩上做日落冥想,去bhajan (唱歌/念咒),吃晚饭,然后去睡觉。看到她的追随者们的生活,并试着去尝试过他们的日常生活其实是非常有趣的。
---
---