My entry for NEOXIAN SILVER (NEOXAG) POWER CONTEST FOR COMMUNITIES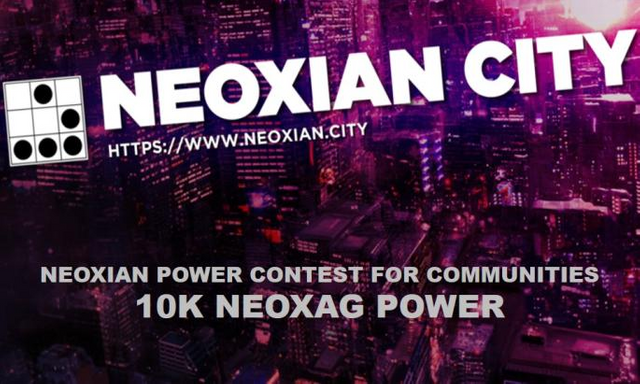 I am writing to join the NEOXIAN SILVER (NEOXAG) POWER CONTEST FOR COMMUNITIES. The contest is to recommend up to 5 communities that worth the delegation from Neoxian City.
If you are interested in the contest, you can read the post: https://steemcn.herokuapp.com/neoxianpowercontest/@zaku/neoxian-silver-neoxag-power-contest-for-communities-or-or-10k-neoxag-power-or-or
Here, I will recommend @team-cn.
What is @team-cn? It is currently the major CN community consisting of the new and old CN steemians. It is also the bridge of CN community and the whole Steemit. Team CN was founded in March 2018. This initial purpose of team-cn is to help CN newbie to participate into steemit and CN community more easily. Eventually, the old left and the new joined. Now many CN steemians got help from team-cn.
CN is a big community in Steemit. from steemit feed page, you can always see the tag "cn" in the hottest tags. CN is also a major community of SCOT. You can see that cn moderators are recruited in different SCOTs, which means that most SCOTs care about CN steemians.
@team-cn is not the only accounts of CN community. the CN community has developed:
@cn-curation: to promote posts of newbies

@teamcn-news: informations like SP, upvote rate from Busy, Esteem for CN steemians

@cnstm: a fund by CN users to promote quality posts of cn steemians

@teamcn-fund: a reviewing account for NBC (newbie coins created by CN)

@cn-union: gathering the power of CN steemians for SCOT coins by delegation.

@igame: daily news of Steemit blockchain, SCOT and games using SCT as reward

@cn-voice: platform for cn music lover!

@cn-activity: summary of CN activities, as well as activities being hosted in Steemit

@teamcn-shop: news and announcement of SHOP, tokens created by CN
There are still more and I believe you know how good the structure of CN community is. I believe @team-cn is not just asking for delegation but also working hard to grow the CN community in Steemit.
team-cn is the guides, the leader and the FAQ of the CN community. I believe no SCOT will want to give up such a good community.
So here, I recommend @team-cn for your consideration.
---
Posted from my blog with SteemPress : http://aaronli.steemblogs.club/1321-2/
---