Sekinchan – Childhood Memory | 故乡情 – 适耕庄
Sekinchan is a place that should be familiar for tourists whom loves to go around Malaysia. It leaves the best memories of my childhood ... ... Hometown to my lovely mother!
号称鱼米之乡的适耕庄除了对喜欢周游四海的朋友们不会感到陌生,它还为我童年留下最美好的回忆......因为这故乡是小弟母亲的故乡,也是我美丽的外婆家!
Hometown of My Beloved Grandma | 从前(我的)外婆家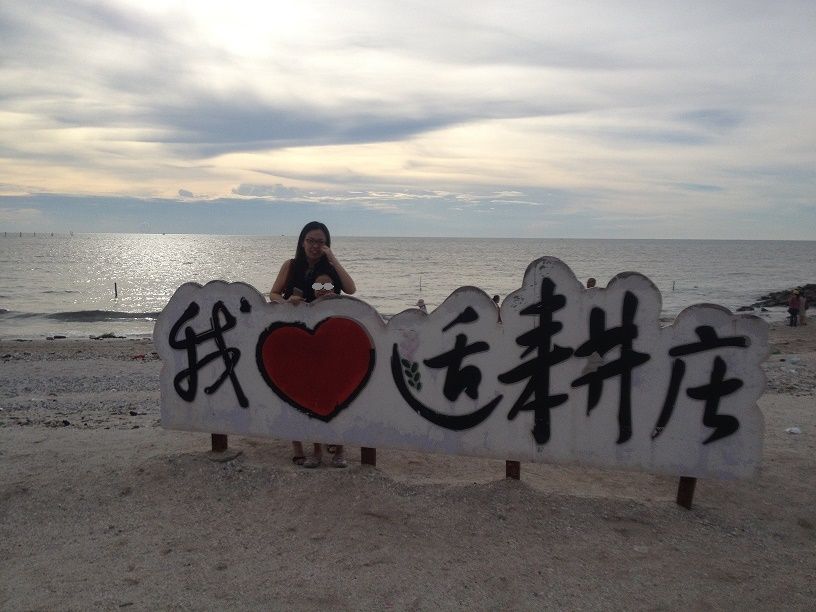 Photo taken using Samsung Note
 
As a poor but hardworking couple, my parents would took us back to Sekinchan....during Chinese New Year. Hence, I can only look forward to go there once-a-year!
This make us treasure this rare opportunity more than anything else.
因为父母亲工作关系,童年的我只能期待每年的农历新年才有机会回外婆家。
所以当年的我会特别珍惜每个回外婆家机会。
Home-Sweet-Home (town) | 乡情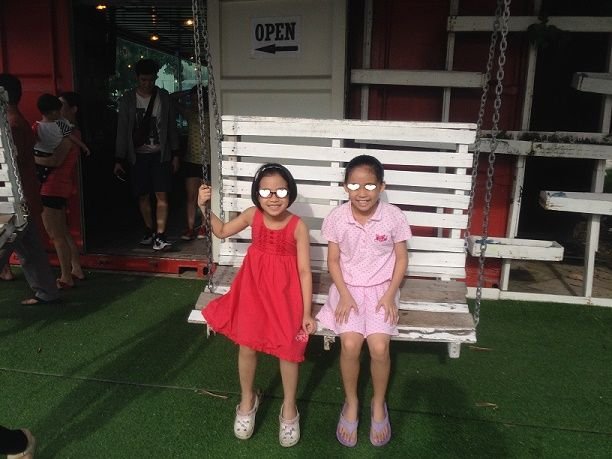 Photo taken using Samsung Note
 
There, we played, we ran around and made a lot of friends with different ethnics.
Grandma's special (signature dish) – Hainan's Chicken Rice was my favorite.
My dad used to take me and cycled around the town, padi field as well as fishing at the coastal area.
在适耕庄,我们除了和表哥表姐们玩游戏,还不分种族的和其他邻居小孩一同游戏,
外婆特别会烹饪,每次回外婆家肚子都一定感觉饱饱的。
爸爸除了带我到处骑脚踏车,还常常带我到海边垂钓。
Fourth-Generation | 第四代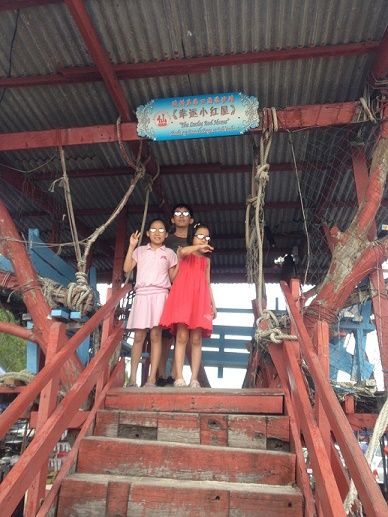 Photo taken using Samsung Note
 
My little angels are considered the 4th-Generation. But they do not acknowledge the memories that we used to carry. And have no ideas why we love this village so much.
This inspires me to commit myself for being with them around, and get them to know the local people and our relatives there.
There, they get more intact with village's life as well as for the love of nature!
来到第四代的孩子们,他们对适耕庄只有好奇,而没有概念到底它们的老爸童年到底是怎么一回事。
自私的我除了希望孩子能感受一下当年的童年往事,更希望孩子有全新的田园生活体验。
虽然这不是孩子们第一次体验稻田和海边,但是他们灿烂的笑容难以
Human Touch | 感受浓浓的人情味
Natural feeling of sincere human-touch in Sekinchan really touches my heart...
Different ethnics living harmony and loving each other is the most beautiful childhood memories of mine. (My uncle's coffee shop is always visited by Indian, Malay, and Chinese customers.)
This is a TRULY-MALAYSIA's culture, which I am proud to introduce Sekinchan to all my friends and family!
浓厚的人情味是我对适耕庄情有独钟的原因之一。
开咖啡店的舅舅让我从小感受到什么是不分种族隔膜,融洽在一起的生活。(在适耕庄,印裔同胞和马来同胞们都在在华人咖啡店里享用美食)。
这是真正的马来西亚,各族团结和睦生活的写照。
适耕庄,我们应以为荣的故乡!
谢谢您的点阅。
喜欢这帖子的朋友们可以upvote/ 评论/ resteem 咯!