Happiness Does Not Need A Reason | 快乐不需要理由
Weekend approached, wife suggested to bring our children to Times Square, Penang...perhaps just to snap a few pictures or simple window shopping. Without a second thought, I agreed.
For your information, Penang Times Square is located on Dato Keramat Road in George Town.(Next to Birch Plaza)
Right after our car parked, kids requested to have a photo with the mighty Transformer.
星期天趁学校假期,带孩子外出外游,本没什么目标,反应快的太太建议到槟城时代广场走走,顺便跟孩子拍照留念。
槟城时代广场位于乔治市 Dato Keramat 路。(位于 Birch Plaza 旁)
把汽车停放好后,孩子首先要求跟变形金刚来个大合照。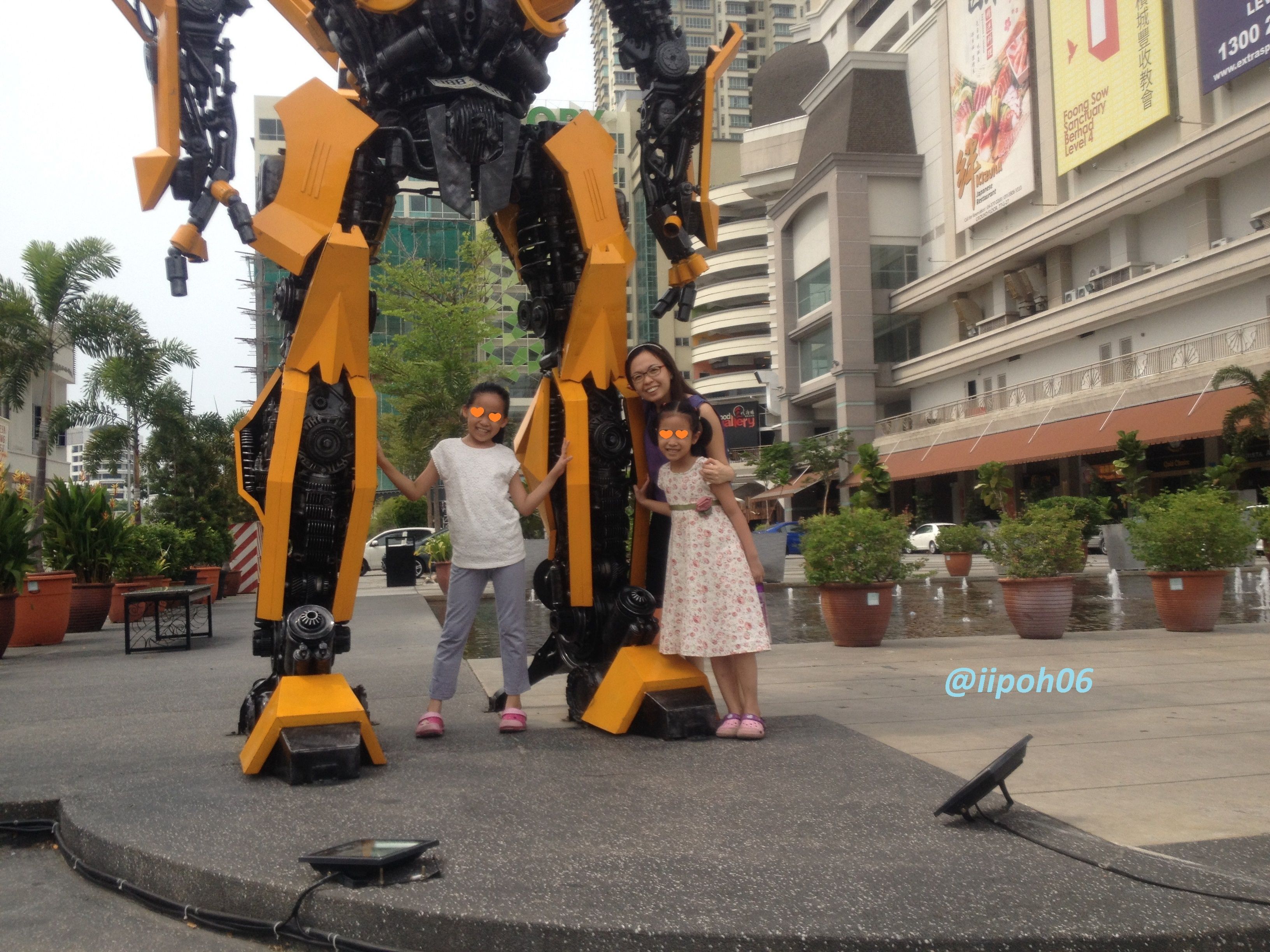 Photo taken using Samsung Note
 
Youngest daughter immediately spotted uncle McDonald was next to us, and asked her mother if she could have a cup of ice cream?
Of course we did not let her down.
和变形金刚拍照完后,眼睛特别尖锐的小女儿问妈妈说可以到旁边的麦当劳叔叔哪儿吃一支冰淇淋才继续吗?
哈哈哈哈,太太当然没让孩子们失望。
While enjoying her ice cream, we came to 3-D wall art gallery.
Elder sister pretend to be fisher-women, and start taking the boat out.
边吃边走,来到立体壁画。
姐妹俩看上了渔船,还当起了渔夫,把船儿划出了海。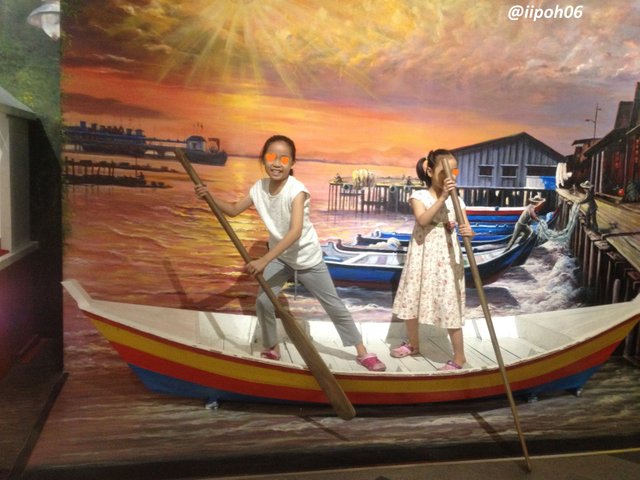 Photo taken using Samsung Note
 
Mom was shocked, and quickly pulled both of them back to safety. Both of them have no other option but to say goodbye to the sea!
妈妈见状,立刻把女儿的船儿拉到了岸边,姐妹俩唯有失望的向大海道别!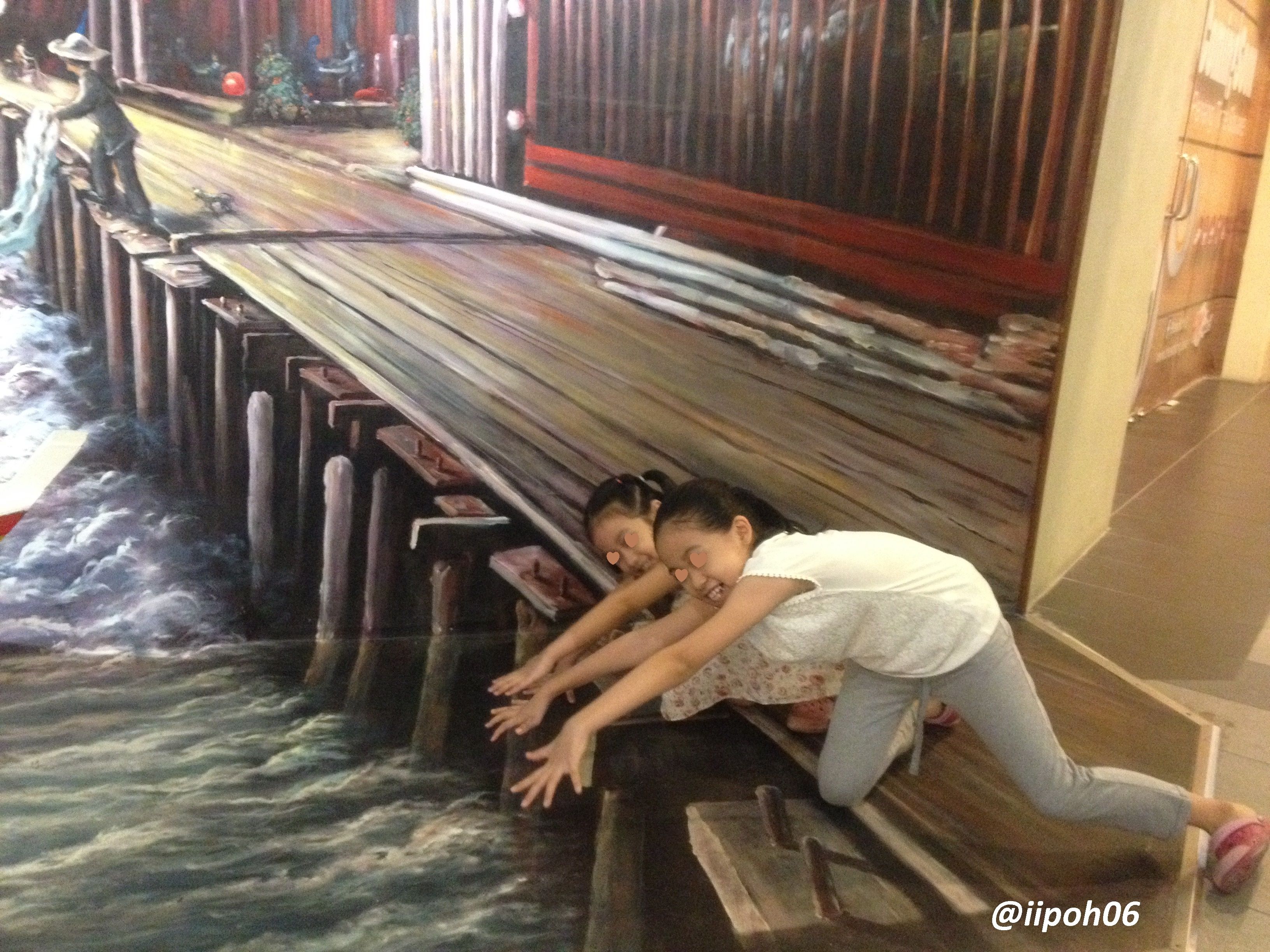 Photo taken using Samsung Note
 
Time flies...and we propose to return home in a shortwhile. But younger sister said she wanted to go back with trishaw. Hahahahaha.....
大约完了半小时多,妈妈建议回家时,妹妹说要骑三轮车回家,我们都笑得见牙不见眼。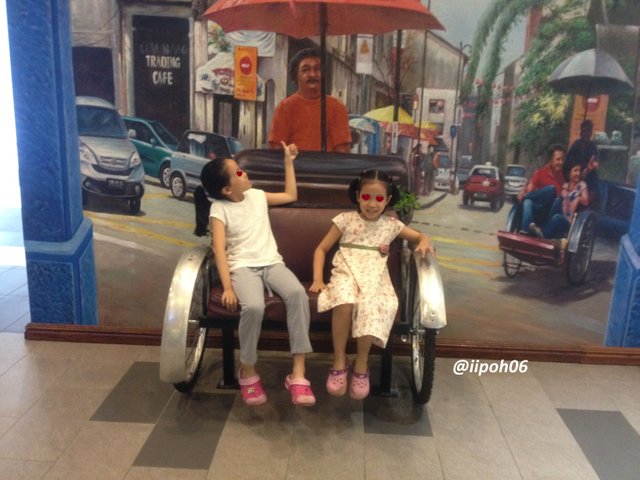 Photo taken using Samsung Note
 
In fact, happiness does not really need any reason at all...yes, that simple!
其实快乐真的不需要太多的理由。
Wishing everyone with pleasant and happy weekend ahead!
希望大家有个愉快的周末!
Thank you for reading.
Appreciate if you could upvote / comment / resteem !
感谢您的点阅。
喜欢这帖子的朋友们可以upvote/ 评论/ resteem 咯!