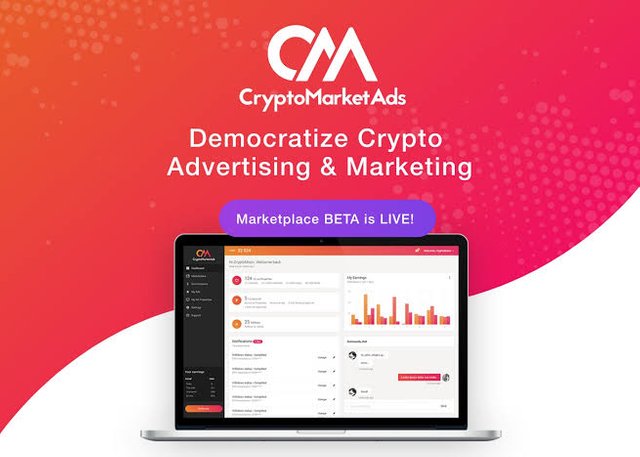 Right from the inception of this trending and beneficial digital cash called, crypto-currency...
A lot of people has experienced its numerous benefits, but sadly some others are yet to, due to the fact that they have no knowledge about it....
So in order to change that, crypto marketing and advertising industry was created...
And right from its creation, this industry has done a tremendous job, creating awareness about the crypto-currencies and its benefits, so as to give the global masses, the opportunity to enjoy the benefits of crypto-currencies.
But this industry (crypto marketing and advertising industry) also became stagnated , over time.
Some of this challenges are...
Absence of worthy publishers in the advertising industry.

Increased advertising rate, by the publishers

Ban of crypto advertising by big companies, from their marketing networks.
All these setbacks has stagnated the crypto advertising and marketing industry, from reaching its milestone, in the crypto-currency world...
But they are now history, because.....
CRYPTOMARKETADS (CMA) IS HERE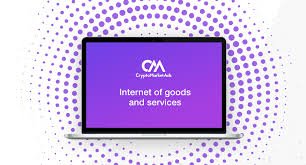 CryptoMarketAds is a fully decentralized crypto-currency advertising platform, which is solely based on creating awareness about the entire crypto space.
It will use its sophisticated technologies and developed framework to give solutions to the issues stagnating the crypto marketing and advertising industry, by creating the opportunity for projects and publishers to meet with the aim of carrying out advertisement, without stress.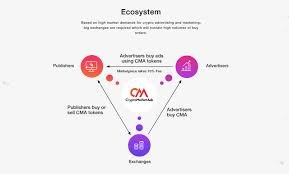 Sourcing for publishers to carry out crypto advertising won't be a problem, because CryptoMarketAds will bridge the gap between them, and the advertising carried out on the CryptoMarketAds platform will be beneficial to both the publisher and the advertiser ( the company hoping to advertise their projects).
So you see?, with CryptoMarketAds, the crypto-currency world does not even need a third party advertising network to create awareness, so the dependency rate on big establishments, would be greatly reduced.
CMA TOKEN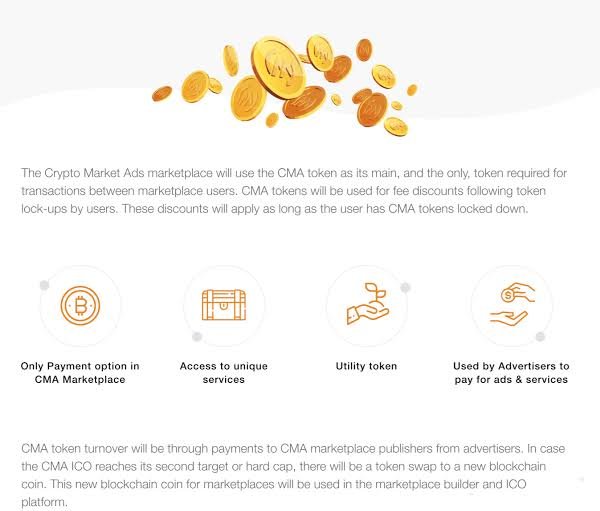 TEAM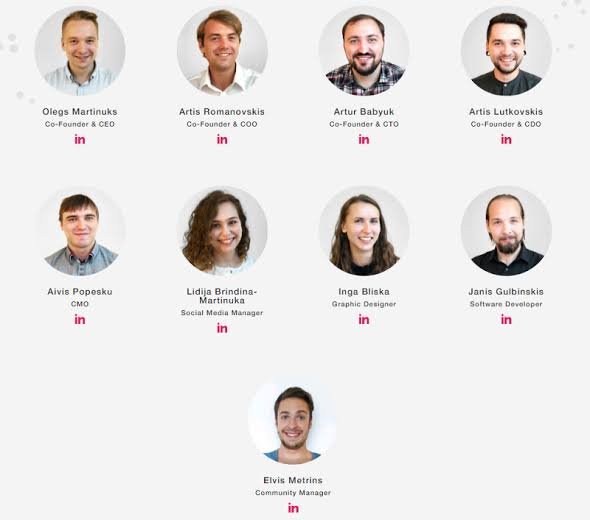 IN CONCLUSION
CryptoMarketAds is fully equipped to spread the word about crypto-currencies, to the world, thereby giving them a chance at enjoying its great benefits.
This shows that CryptoMarketAds has the interest of the global population, at heart.
To get more information, use the links below...
USEFUL LINKS
Website : https://www.cryptomarketads.com/#
Facebook : https://www.facebook.com/cryptomarketads
LinkedIn : https://www.linkedin.com/company/cryptomarketads/about/
Twitter : https://twitter.com/cryptomarketads
Telegram : http://t.me/CryptoMarketAdsOfficial
Steemit : https://steemit.com/@cryptomarketads
Bounty Thread : https://bitcointalk.org/index.php?topic=5146873.0
Writer's Details
Writer : Cjkalu
Bitcointalk profile link : https://bitcointalk.org/index.php?action=profile;u=2563026