GUMPALAN AWAN TANGGAL 15 06 2018
Hallo semua
Teman steemian
Apa kabar...?!
Semoga tetap baik dan sehat
---
Sebelumnya saya ingin mengucapkan untuk teman teman muslim : ***SELAMAT IDUL FITRI 1 SYAWAL 1439 H Mohon maaf lahir da bathin***
---
Ini gambar awan di langit siang tanggal 15 06 2018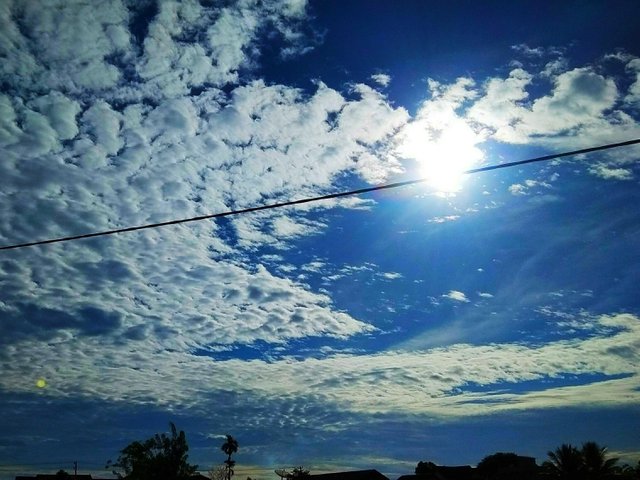 ---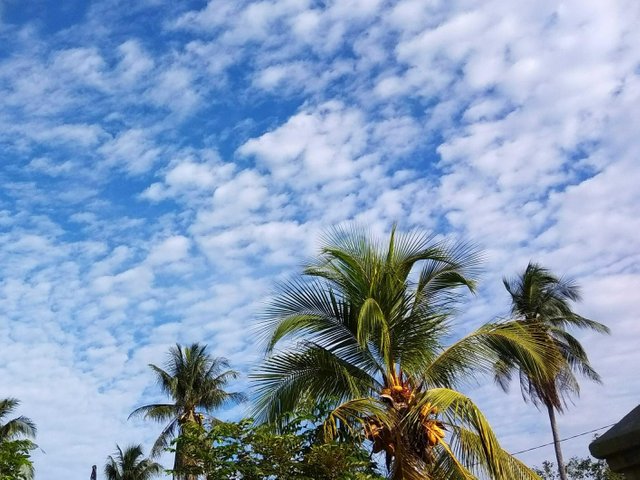 ---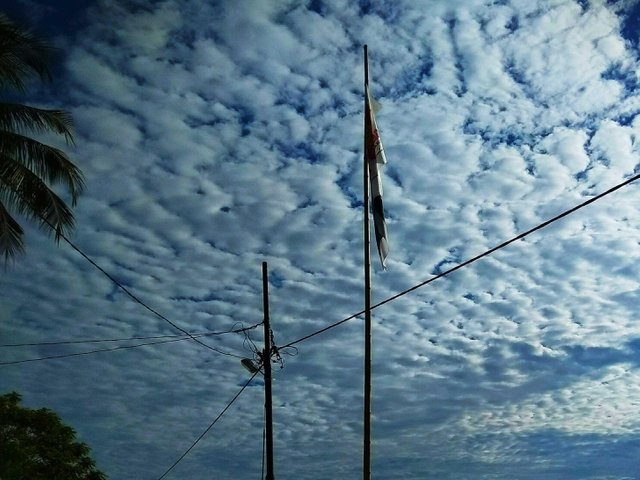 Siang yang sangat panas dan teriknya. namun di suasana idul fitri tetap keluar rumah untuk mengujungi sanak keluarga untuk suraturahmi dan saling bermaaf maafan
---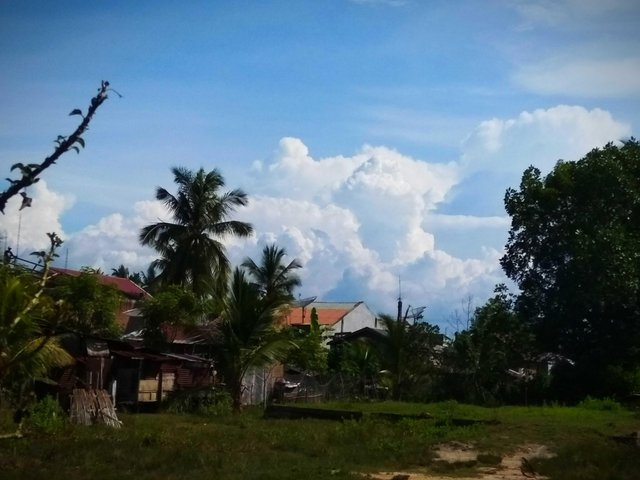 Memang diakhir akhir ini cuaca di kota ku Lhokseumawe sangat lah panas tidak pernah diguyur hujan, apakah telah dilanda Kemarau kota ku ini...?
---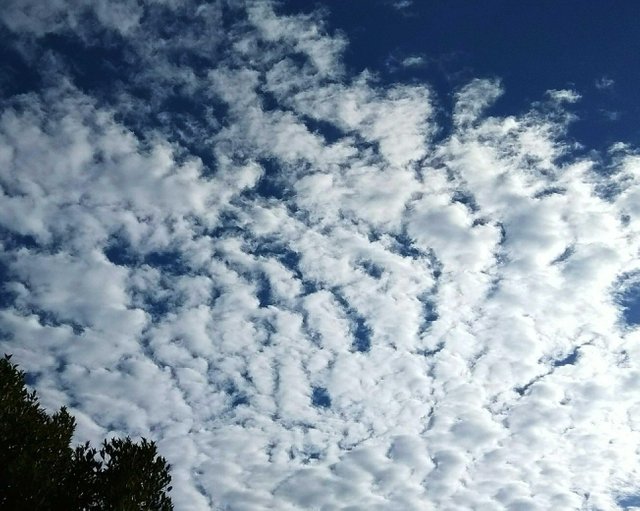 ---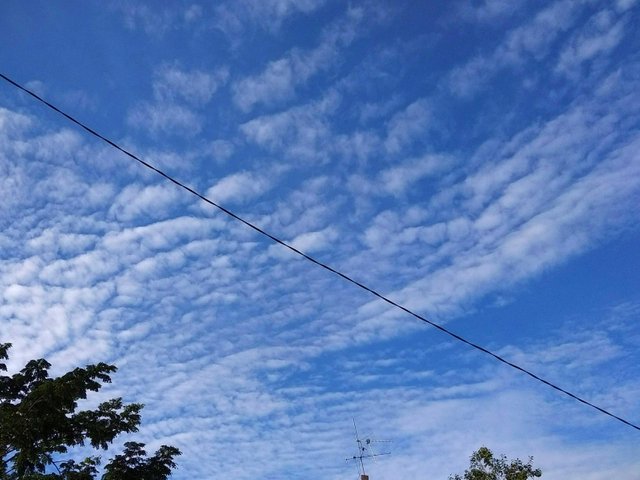 Namun di suasana cuaca panas begini kita melihat awan putih yang begumpal indah dilangit siang.
---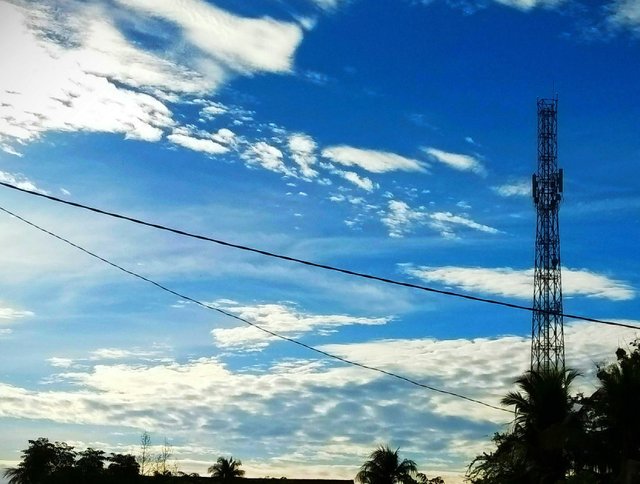 Alam selalu memberi keindahannya baik itu dipagi hari, siang dan senja hari. Keindahan yang bisa kita lihat dan nikmati setiap waktu.
---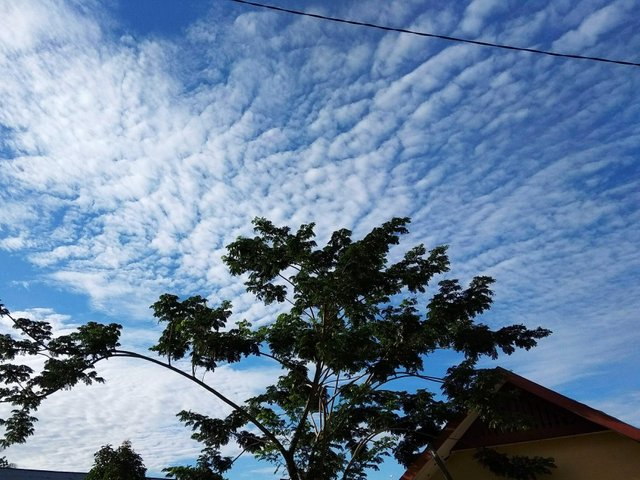 Namun sepanas panasnya alam ini kalau masih pohon pohon disekitar tempat tinggal kita masih juga terasa sedikit senjuk.
---
Jadi marilah teman teman kita jaga alam ini agar tetap hijau indah dan berseri. Dan kita galakan penghijauan alam disekitar tempat tinggal kita. dengan alam yang hijau kita bisa merasa sejuk walau cuaca panas begini dan terutama kita bisa terbebas dari polusi udara.
---
***Semoga post saya ini bisa diambil hikmahnya dan bermafaat bagi teman teman steemian semua***
---
Sekian tulisan saya semoga disukai, bagi teman steemian yang sudah membacanya dan merasa suka mohon diberi saya ***UPVOTE*** Anda dan apabila masih kurang tentang tulisan saya mohon komentar agar saya bisa memperbaikinya. dipost saya yang akan datang.
---
***Salam dari saya untuk steemian dunia***
---
***IF YOU WANT TO FOLLOW ME***
***FOLLOW
@OMCACA
***
---
***TERIMA KASIH UNTUK SEMUA***
---
Engg CLOUDS DATE 15 06 2018
Hallo all
steemian friend
How are you...?!
Hope it keeps good and healthy
---
Previously I wanted to say to my Muslim friends: ***EID AL-FITR MUBARAK 1 SYAWAL 1439 H Apologize born in bathin***
---
This is a picture of the clouds in the afternoon sky of 15 06 2018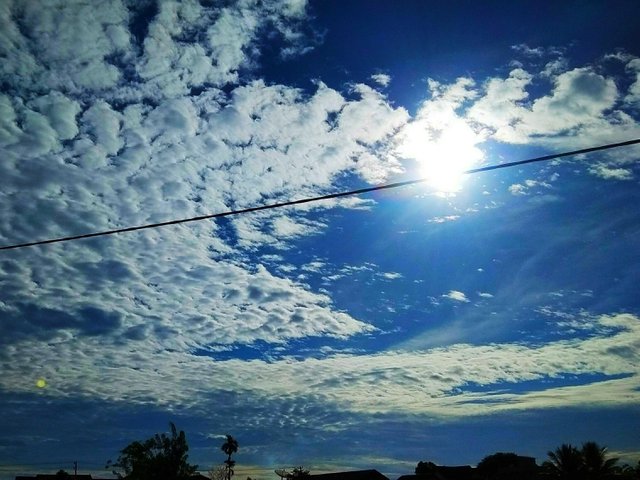 ---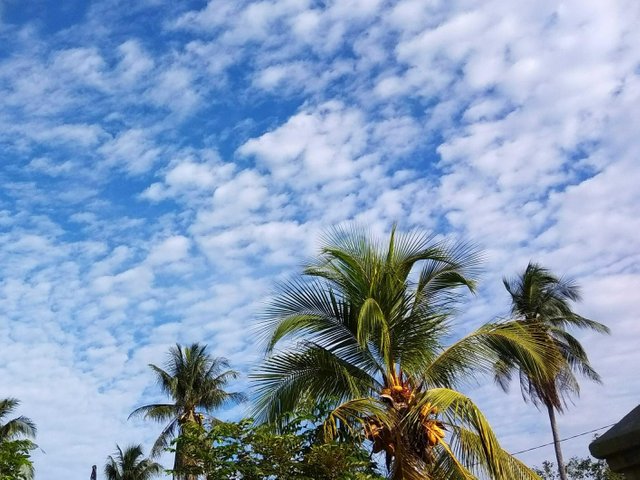 ---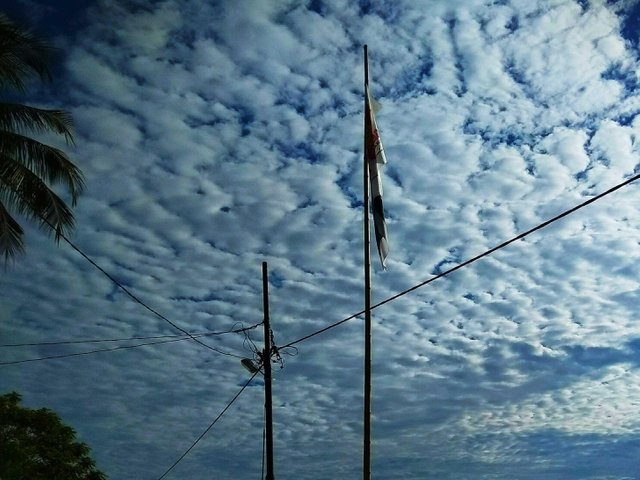 Very hot and sunny castle. but in the atmosphere of Eid fitri stay out of the house to visit relatives for letters and mutual forgiveness
---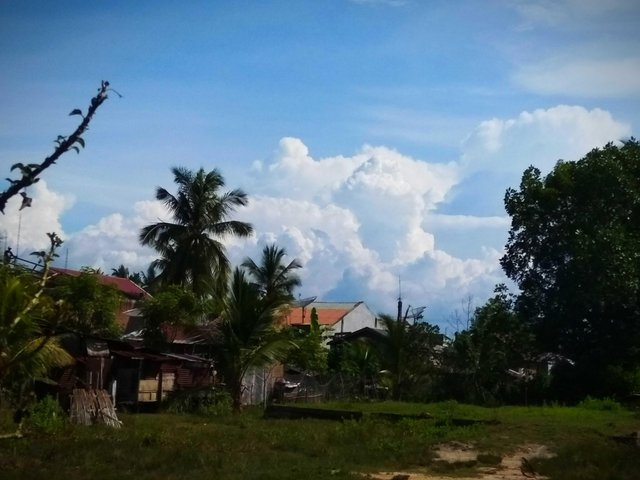 Indeed at the end of this end the weather in my city Lhokseumawe is very hot never rain, whether it has hit my drought this city. ..?
---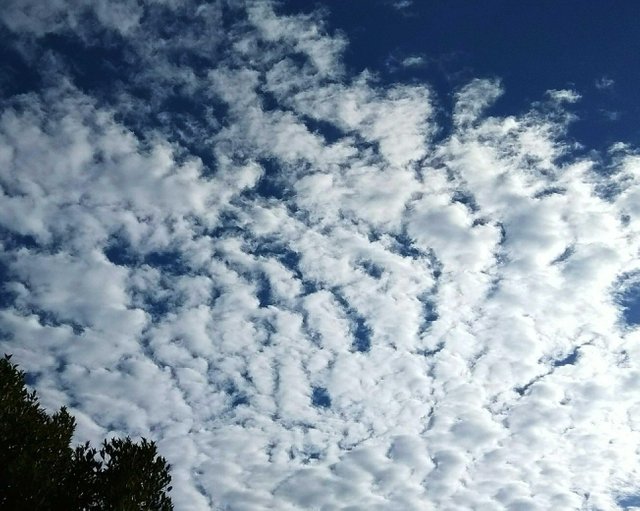 ---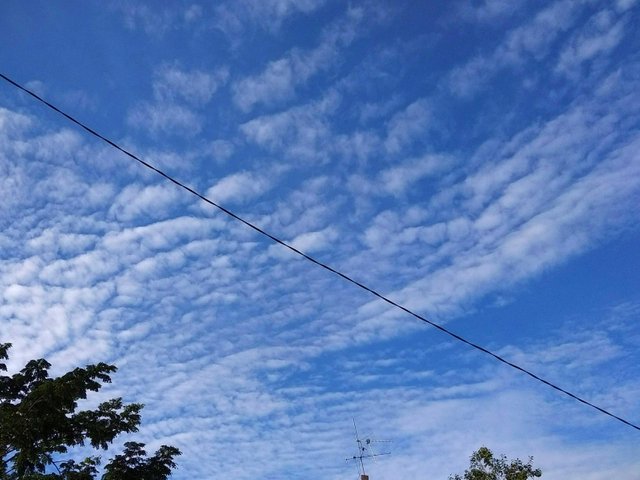 But in the atmosphere of this hot weather we see a beautiful white cloud in the afternoon sky.
---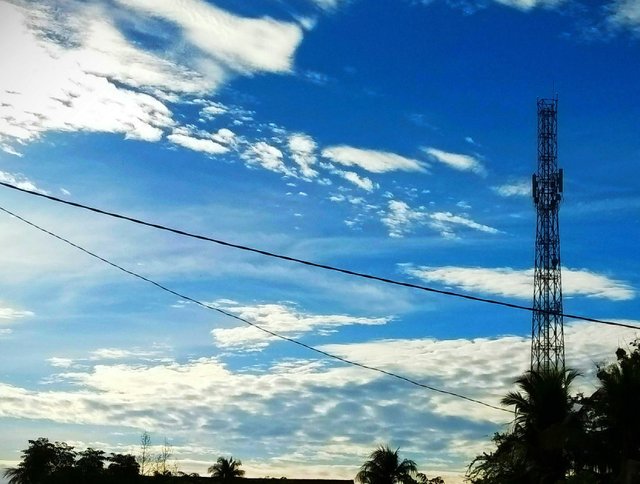 Islam always gives its beauty either in the morning, afternoon and at dusk. The beauty that we can see and enjoy every time.
---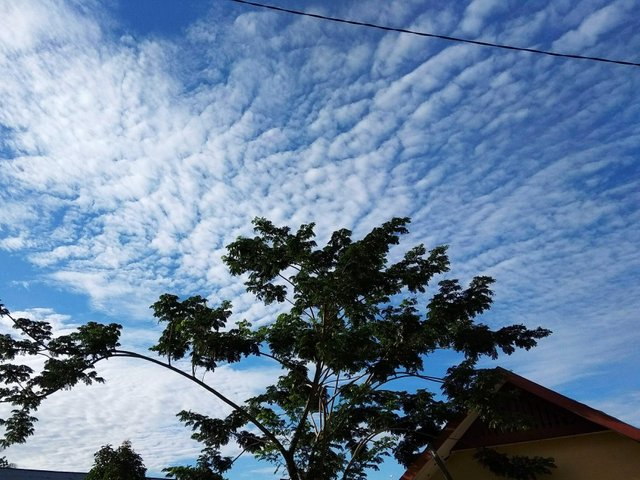 But hot as hot as this nature if still tree tree around our residence still also feel little senjuk.
---
So let our friends keep this nature to keep it green beautiful and radiant. And we galakan green nature around our dwelling. with the green nature we can feel cool even hot weather like this and especially we can be free from air pollution.
---
***Hopefully my post this can be taken hikmahnya and bermafaat for friends steemian friends all***
---
So my writing is well liked, for steemian friends who have read it and feel like please give me ***UPVOTE*** you and if still less about my writing please comment so I can fix it. my upcoming post.
---
***Greetings from me to steemian world***
---
***IF YOU WANT TO FOLLOW ME***
***FOLLOW
@OMCACA
***
---
***THANK YOU FOR ALL***
---
---