Eobot - May have to cease mining for clients due to China restrictions!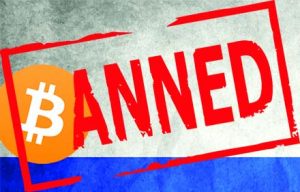 Eobot has moved to warn people of potentially having to cease cloud mining as there operations are based in China. Not ideal as a lot of people will have to cashout their power.
One option if it does look likely to occur is to exchange your power from 1 or 5 years into a 24 hour power run. I don't think it will yield anywhere near the 1 or 5 year options but its better than nothing! Very disappointing though :(
Hello miner.
As you may have heard in the news over the last few weeks, China has implemented bans on ICOs (initial coin offerings) and now Bitcoin and other cryptocurrency trading. It is unclear if they are going to ban Bitcoin mining.
Eobot currently runs the majority of our Bitcoin mining in China. Depending on if, and how, they ban Bitcoin Mining (for example, they may let us ship the hardware out of the country to continue mining), Eobot may be forced to terminate Cloud Mining/GHS contracts early.
We hope this doesn't happen, but we are announcing this to our users to be fully transparent and allow the option to trade and sell their GHS early and before a China ban becomes a reality.
Until next time...happy mining,
-The Eobot Team