Creating The World's Most Loved Clock App.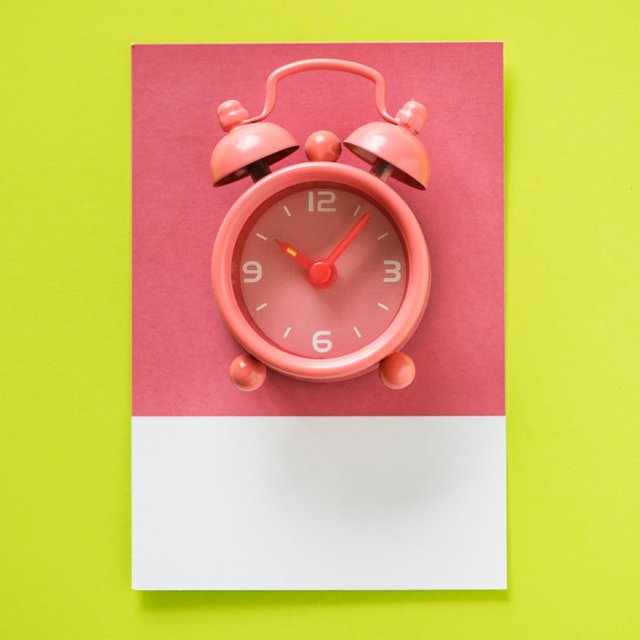 Get Paid To Stay Alive.
It's 2018, who in their right minds will embark on a journey to create a clock app? Well, this won't be an ordinary clock app as you can tell from the title, it is going to be the most loved clock app in the world.
Why Tho?
Almost all of our devices these days come with default clock and calendar​ apps. We use the alarm, check the time from time to time, and use the calendar​ to set reminders. For many of us, it's a way we get to remember birthdays and anniversaries of our folks.
These days, when you receive an email that contains details of an event, your calendar​ automatically gets the data and syncs with your calendar​. The clock and calendar​ apps seem to be the most underrated apps on our devices yet we really can't do without them.
For one, the clock app has saved me from having to buy a wristwatch out of necessity so now I bother my head about wristwatches only to look fashionable. The alarm function is just a lifesaver, although there are times the sleep is just too lit and I have no choice but to snooze the alarm several times.
Now that I've tried to establish the importance of the Clock app, let me try to describe to you how I intend to create one that everyone will be gushing about. It's very straightforward…
Alarm Clock
It is as simple as getting paid to wake up!
What if you got rewarded for every single time you did not snooze your alarm? So basically, my clock app is on a mission to promote and encourage an amazing lifestyle of timeliness and top-notch​ organization​. It is our belief that humans who go the extra mile to stay organized and be on time should be celebrated a lot more than superheroes and one way to do that will be by rewarding them.
Once your alarm goes off in the morning, you're expected to pick it up, complete some sort of trivia activity and get rewarded.
Reminder and To-Do List
You can either set this up the day before or do it right after you wake up. If you did not set it up the day before, the app will prompt you to create a list. The reminder helps you stay on track and notifies you minutes before the task on your list is scheduled to start, and minutes before the expiration of the time. As you check things off your list in a timely fashion, you will get rewarded. This is to encourage you to stay organized no matter how little and insignificant your daily tasks appear to be.
Rewards
Just in case you haven't figured out yet, the app will be built on a blockchain and the rewards will be in a cryptocurrency called CLOCK. We should call the app itself Clockr.
Details on the token and ICO will be released later.
Staking
In a bid to prevent indiscriminate farming of rewards, the number of alarms, reminders, and to-do lists a user can create will depend on the quantity of token such user has staked on the Clockr platform. By default, users can only earn rewards from one alarm use per day. As users earn and grow their wallet, they can stake their CLOCK tokens for increased functionality on the app.
Social Ratings
We want to get the whole world using Clockr so this means it's most likely that people you know will also be using Clockr. Users can send out invites (for a date or a meetup) and requests (to babysit or mow the lawn) to other users and rate them based on their timeliness. This rating will be public and contribute to a user's Total CLOCK Score. Your CLOCK Score shows other people how reliable and dependable you can be when it comes to time and organization.
Enterprise Package
Companies
Clockr can be used by businesses to reward members of their staff that report early for work. An interested company will buy up CLOCK tokens from the exchanges, lock it up in some smart contract and reward every staff that satisfies the requirement of the smart contract. This could also be used to reward staff who work overtime.
Events
One major issue event organizers have is with people keeping to time. With Clockr, organizers can send out invites which automatically registers on the user's calendar as a reminder. The user doesn't get paid when the reminder alarm goes off but gets rewarded if they arrive at the venue on time. This can be used at any events from church services to wedding receptions.
Oh, you were thinking it's a total shitcoin? Maybe partly, but not totally. 😆
Pitfalls
There are way too many ways this app can be exploited to farm rewards especially on the consumer side but since our aim is to become the most loved app, and people will be happy to farm the rewards, then we really do not mind! ​​
And we need a blockchain to store data and record transactions. If you can't imagine the amount of data that will be flowing through this app, you are missing a lot. As always, the power of the data will be with the users and it will very easily be another source of rewards for them.
---
This idea popped into my head a few minutes ago and has not been properly processed. The idea of the whole thing is to pour it out as silly as it seems.
Now that it is out there, tell me what you think!
Resteem if you like the idea!