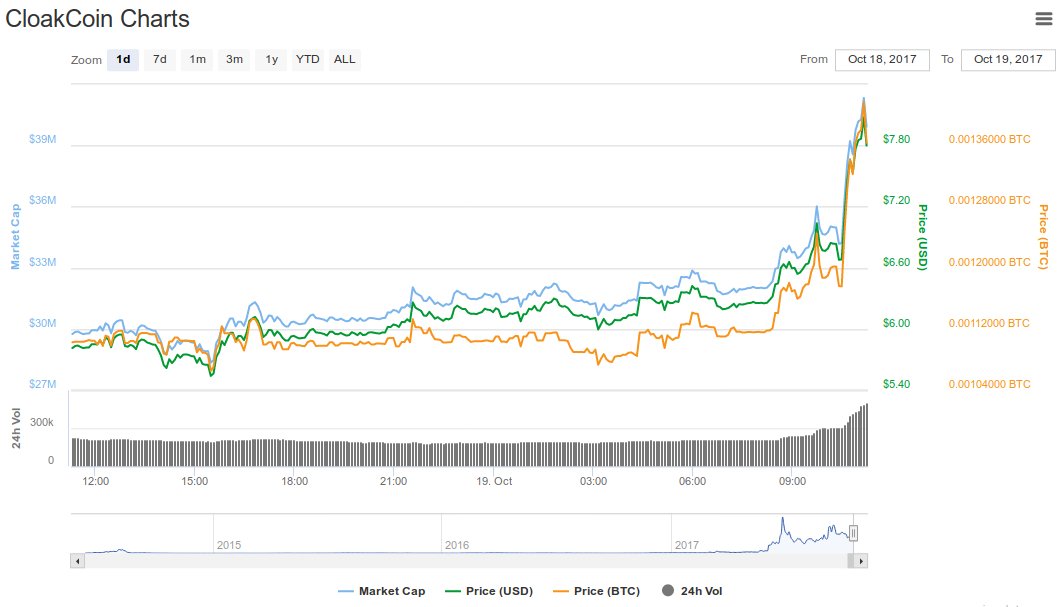 With some cryptocurrencies now engaging in bullish day trading to recover from bearish corrections this month, CloakCoin jumps over 25% from below $6 to just over $8.
After eventually finding support this week at $5.70, from the monthly lows below $5, CloakCoin follows the likes of PIVX's week-long bull-run after the release of their new zercoin protocol wallet, NAV Coin's 60% increase to over $1 to secure a position back in the top 100, as well as ZCoin's 27% increase reaching over $12.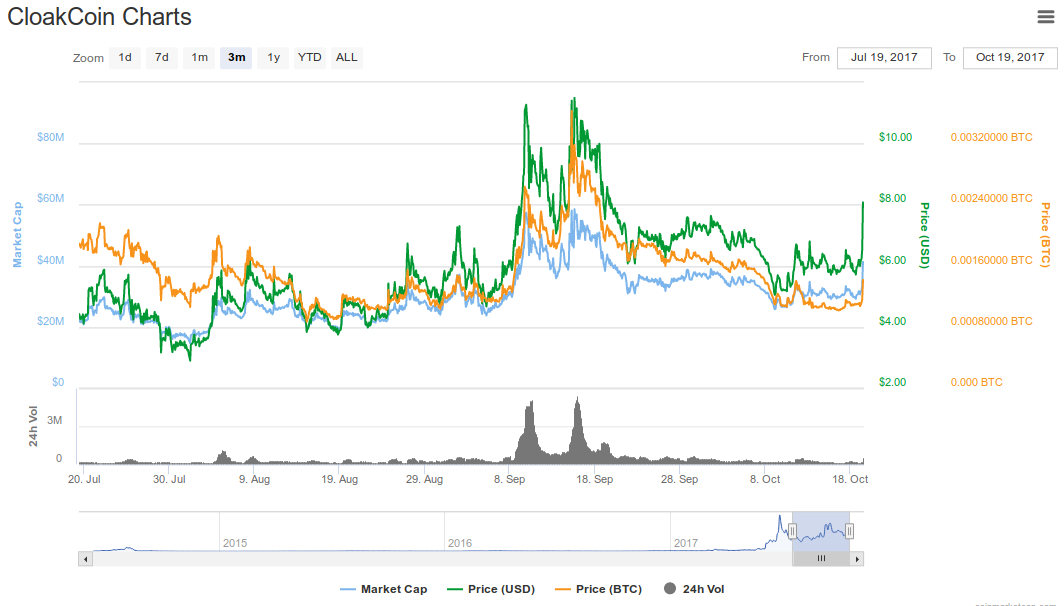 With a series of resistance levels ahead over $12, CloakCoin (CLOAK) will first need to secure support levels ideally around last week's resistance level at $7. However, with ongoing developments of their next-generation ENIGMA encryption, the privacy based coin may still be looking to increase it's value further in the following days.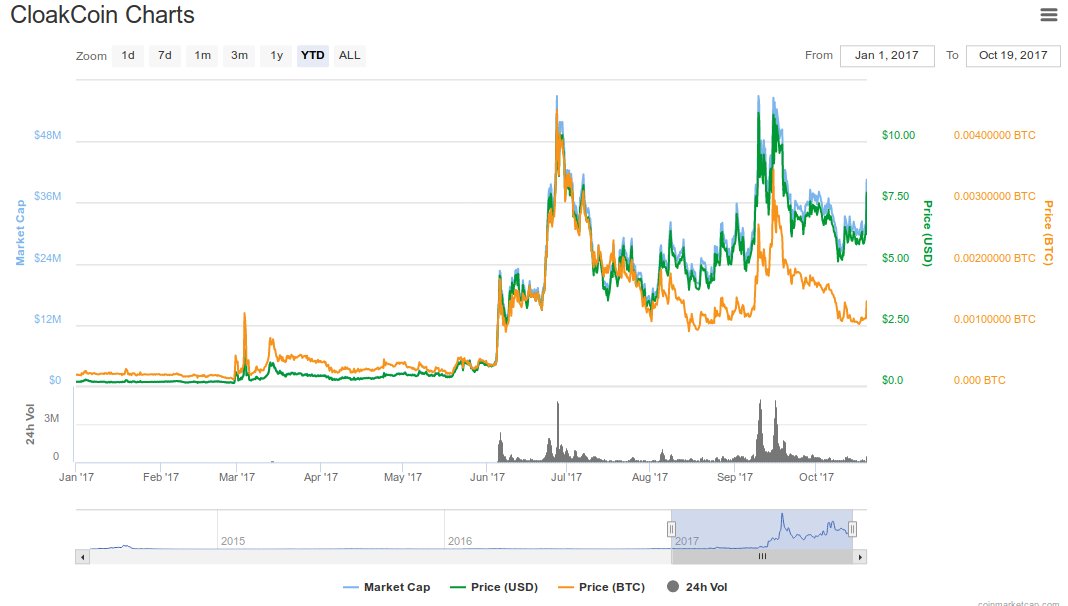 You can follow CloakCoin updates officially on Steemit