#CLINIC-FM IS LIVE: Healing Through The Sound Of Music
Hello Air-Clinicians,
#CLINIC-FM is now broadcasting live! Hurray!! Air-Clinic has been a brand of innovative ideas concerning health and wellbeing of all Steemians and beyond. We are going to add to that by blessing your ears (& heart) with mellow sounds, talk shows and other interactive programs that aim to bring you the very best on this blockchain.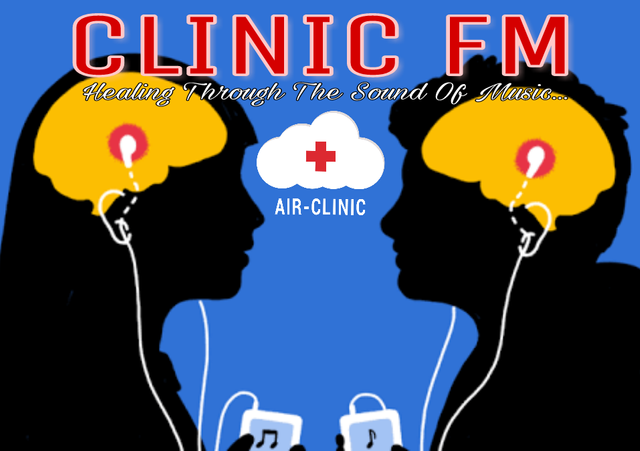 ---
---
Let's look at some of the importance of music:
"Music is a food for the soul." That has been a popular saying that never goes wrong.
Songs can save you from a sad mood.
Good sounds can take you to a state of being where ideas are abundant (aka Alpha state).
Good music can improve your entire outlook on life and give you a positive burst of energy to start and end your day.
You can also learn words, lessons, experiences and enjoy stories from lyrics
Music therapy is used as a form of psychotherapy for treatment of depression, mood swings, bipolar disorder, anxiety disorders, panic attacks, post-traumatic distress syndrome (PTSD), schizophrenia etc.
So you see; the importance of music is too many for us to ignore it. Thats why we chose to provide it for you.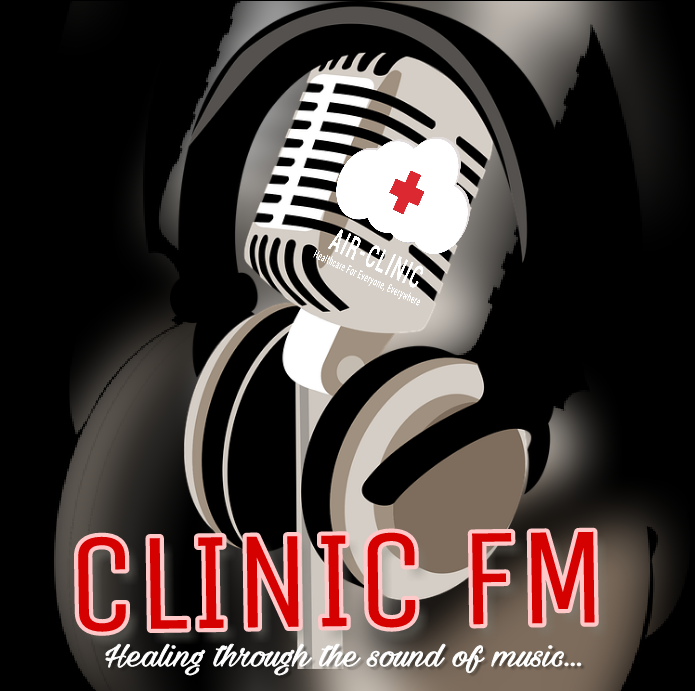 ---
WHO ARE YOUR RADIO HOSTS?
He's a determined and fun young man with a cool radio voice. He's one of the Directors of CLINIC-FM or RadioHeads As we call them.
Experiences on Radio Include: As an artist on tour with his Rock Band "We R' Cube".
You can see more about him from his blog here: https://steemit.com/@klynic
IMAGE: That's @Klynic on the Right!

---
She's a wonderful lady that will bring her feminine energy to cool down the tempo when its getting hot.
With her millieu of experience and soothing voice I guess you have your favourite radio companion.
Check out her blog here: https://steemit.com/@cwen
IMAGE:

---
He's a rapper who also loves to help find talented young artistes as well. So if you are one come over to #CLINIC-FM
Forjay is quite popular around here because of his HIT SONG "Steem Power" so he will be bringing that energy to bear on Radio here and keep you all entertained and happy.
Here's his blog link: https://steemit.com/@fortune-inyang
IMAGE:

---
---
WHEN WILL CLINIC-FM BE ON?
> SEE TIMETABLE BELOW:
---
| DAYS OF THE WEEK | SHOW | TIME | REMARKS |
| --- | --- | --- | --- |
| MON | MONDAY VIBES | 8-10pm | Slow songs about motivation. Talk about your daily activities. |
| TUES | TUESDAY TWINKLES | 8-10pm | Mid-Tempo songs to liven you up. Talk about your daily activities. |
| WED | WEDNESDAY OUTPOUR | 8-10pm | Slow songs and mostly talk about painful stuff you have experienced. |
| THURSDAY | THURSDAY SHARING | 8-10pm | Mid-Tempo songs and sharing your joys, achievements, successes. |
| FRIDAY | FRIDAY PARTY | 8-10pm | UpTempo songs from all over the world to make you dance. |
| SAT | SATURDAY REFRESHMENT | 12pm- 4pm; 8-11pm | Talk More. Have Fun. Share Joy. |
| SUN | SUNDAY PRAISES | 8-11pm | Praise & worship songs. Christmas Carol. Gospel talk etcz... |
---
---
From this timetable above, I'm sure its already obvious to you that you will benefit alot by joining us every evening to get upliftment, pour your sorrows, share your joys, praise God and live a happy life! @KLYNIC @CWEN @FORTUNE-INYANG and others will all be there to keep you company as you ride the waves of #CLINIC-FM.
CHEERS!
---
JOIN AIR-CLINIC via this link: https://discord.gg/rqded5m